By now all the Black Friday ads are out and the experts have had a chance to scour them and opine on where you should be spending your time and money. But have you taken the time to check them out, and how thoroughly?
While Black Friday is one of the more exciting days (and becoming more like an entire week) for some people, trying to make sense of where to go, what to buy, and when is the best time to be online or in a store is getting more complicated all the time.
The best way to get the best out of the day: Follow a few key tips intended to make your shopping more fruitful and more enjoyable.
Let someone else do the work for you
There is a slew of websites out there focused on nothing more that combing through all the ads, finding the best deals, aggregating them online, and providing constant update on any new offerings.
We love these sites, and if you're a savvy shopper, you do, too. Brad's Deals is one of our favorite sites throughout the year, but they really come through this season, not just aggregating all the sales, but also providing insight on "the best Black Friday deals that are actually worth your time and hard-earned cash."
Their typical 25 best Black Friday deals swelled to 30 this year, because "we had so much trouble narrowing it down that we decided to expand the list," they said.

Around Town
Our favorites of their favorites include:
Their top deal of the season is this Toshiba 49-in. Class LED 2160p 4K TV with Chromecast Built-In for $199, down from $449, at Best Buy. The bummer: It's not being offered online, which means you have to line up to get what they're calling "the hot doorbuster TV of Black Friday 2016. But, it might be worth it to stand in line for a "good 4K under $200," which is unheard of.

Best Buy
At No. 5 on their list of best Black Friday deals is the Apple iPhone 7 or 7 Plus at Walmart, Target, and Best Buy, which costs nothing with an installment contract and includes a $250 gift card. Brad's Deals gives Walmart the edge here because you can schedule an appointment ahead of time.
Have someone in your life who wants a "real" camera? This Canon EOS Rebel T6 DSLR with WiFi, 18-55mm and 75-300mm lenses, and bag is No. 8 on their list, discounted to $449.99 from $749.99 at Kohl's, and you get $135 in Kohl's Cash to spend later on. This is also available online. This Keurig K250 Coffee Maker from Kohl's is another great deal, on sale for $99.99 from $149.99, then lowered to $84.99 after their 15% off coupon, plus $15 in Kohl's Cash, and available online.
Their No. 10 offer is Powerbeats Wireless Earphones at Target, which will be slashed from $199.99 to $89.99 and available online.
If you have kids or family/friends with kids, you've undoubtedly already heard of Hatchimals, their No. 13 deal for Black Friday. It's the super-hot toy this year, and has already been selling out everywhere. Not only is Walmart discounting them from $59.99 to $48.88 and offering them online, but they have also "promised to restock with plenty of inventory in time for Black Friday," said Brad's Deals.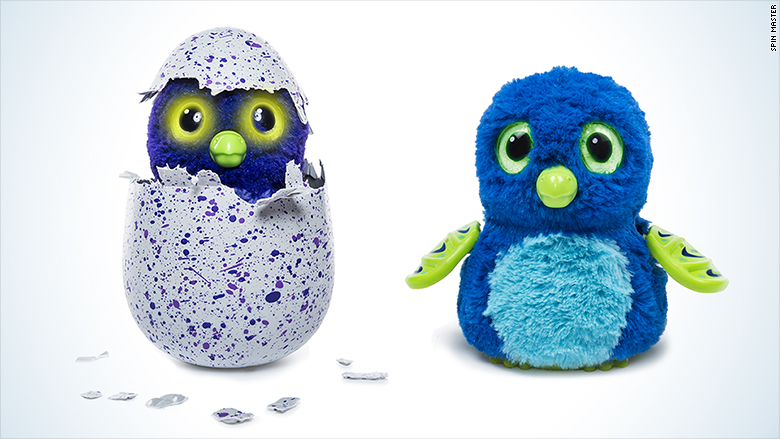 CNN/Money
Finally, their No. 19 deal is a personal favorite of ours. Every year, Walmart offers plush sheets for a ridiculously low price (and, if we're honest, we have to add that, every year we try to get them, and every year - but one - we're foiled. This year, it's Hotel Style 1,100 Thread Count Sheet Set for just $25. They're also available online, but we can speak from personal experience that they're just as hard to get on the computer as they are in the store. Good luck.
Start early
"Not only has Black Friday morphed into a whole month of deals and savings, but online retailers also regularly update prices throughout the event," said Consumer Reports. Very true. Check and check and re-check your favorite stores ads, or looks to sites like Bfads.net. We love this site because, along the right side of the home page, they continuously update new deals by store.
Compare prices
Unless you're shopping with a spreadsheet that lays out every item you're interested in and its sales price, not to mention the time and place the items go on sale, it can be a little hard to keep track of everything. Comparison sites can help. If you find what you think is a great deal, visit PriceGrabber.com or PriceWatch.com, where you can enter the product to make sure it's not offered for less elsewhere. There are also a growing number of apps, such as ShopSavvy, that allow you to price check by scanning a bar code into your phone from their app.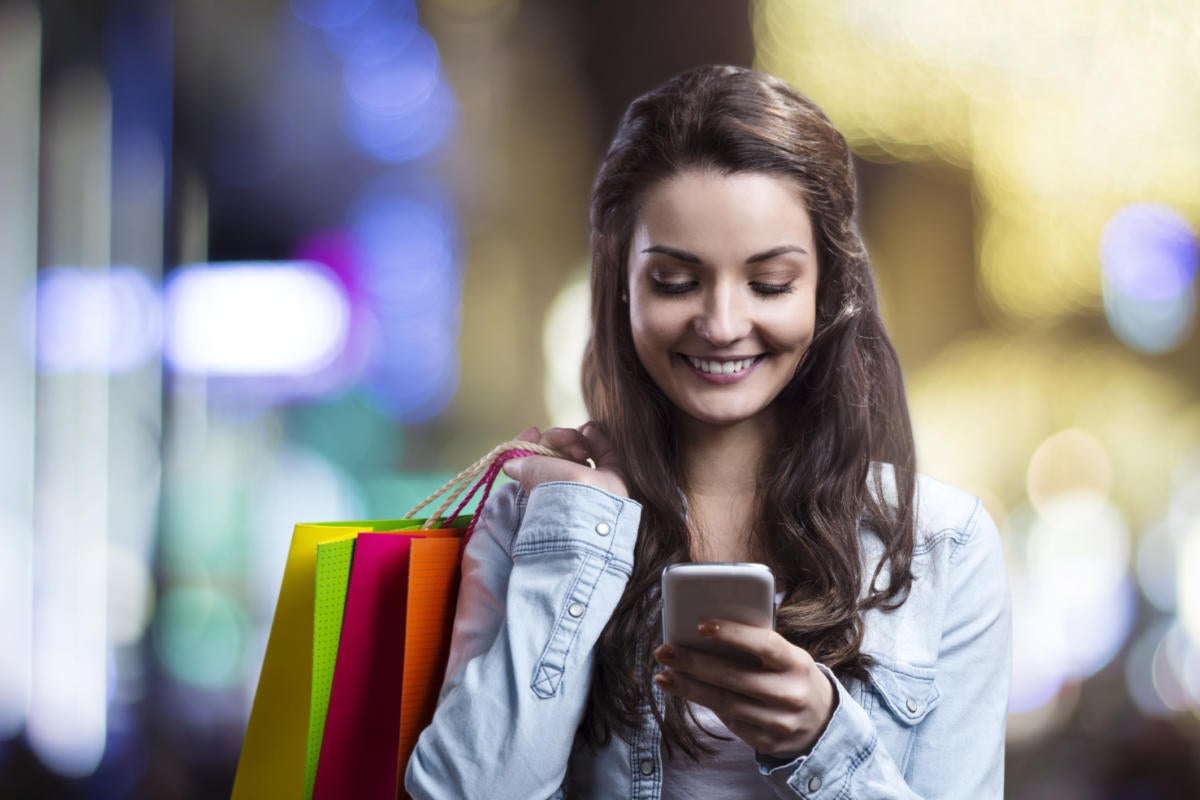 Macworld
Download the apps
Speaking of apps…Many of these retailers also have free apps that make finding a great deal easier. Walmart is already offering Black Friday deals on its app; store maps are also there (Target has the same), making it easy to find where the deals are in the store.
Make a plan of attack
Chances are, you're finding lots of stuff you want, and it's spread throughout numerous stores and outlets. That can make things tricky. Working together with a partner (or several) can help if you each take on a store and take care of purchasing each other's items. If you're also planning to take advantage of online sales, you have to factor in the timing. iDigitalTimes' list of start times is a good place to start.
Or, stick to one store
If you're planning to be out shopping on Thanksgiving and/or Black Friday and want to know which stores have the best overall deals, WalletHub can help. The financial website did a widespread survey and "identified the stores offering the biggest discounts in various categories, including appliances, jewelry and toys," said NBC. At the top: Macy's, "with the highest overall discount rate at 63.35 percent."
Like and follow your faves
Some of the best - and earliest - deals can be found on social media and in emails. If you're not connected with your favorite companies, or companies you think you might be buying from over the holidays, now's the time. You could be missing out on great sales or special discounts because you're not on Lowe's email list; they just released some impressive early Black Friday deals this morning (as did Best Buy and Dick's Sporting Goods), including this Whirlpool stainless steel 25.2-cubic-foot French door refrigerator on sale for $998, down from $1698.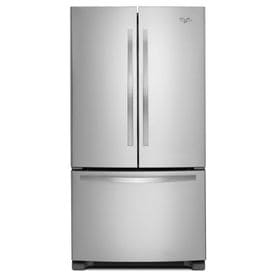 Lowes
Take advantage of loyalty programs
Loyalty programs can make those relationships even better by paying you back for shopping there (Kohl's and their Kohl's Cash is the classic example.) "Stores often have loyalty programs that offer sales and promotions to their members first, then let them earn rewards on what they buy," said Consumer Reports.