Tired of gifting the same old candle or pajamas or movie theater tickets? Do something different this year. Something meaningful. If ever there was a year to make an effort to connect with your loved ones, it's now. These seven ideas will get your there.
Something personal
A personal gift is something beyond a gift card or the pre-packaged bath delights basket that was in the bin near the door at the discount store. It's something closely tied to your loved one's life in some way: reflective of his or her personality, likes, hobbies, or beliefs. Consider their daily habits and goals, as well as things they may want or need but won't buy for themselves in trying to pinpoint the perfect present. Still need a little help? Gifts.com has a nifty quiz you can take that helps you find the perfect gift by personality type.
Something cool
An unexpected gift can be a real winner if it's something cool that the recipient hadn't thought of or didn't know existed. Something like this 3D Pen set from Urban Outfitters.
"Now your dreams of 3D drawing can be a reality with this 3Doodler Pen Gift Set, exclusively made for Urban Outfitters! The set comes complete with a pen in a UO Exclusive color, as well as a book with step-by-step instructions to get you started in creating unique 3D art," they said. "The 3Doodler is the world's first and best 3D printing pen that allows you to draw in 3D by extruding heated plastic filament that cools almost instantly into a solid, stable structure. You'll be able to draw up into the air and create anything you can think of, whether it be a lamp shade, an architectural model, decorations, or even jewelry."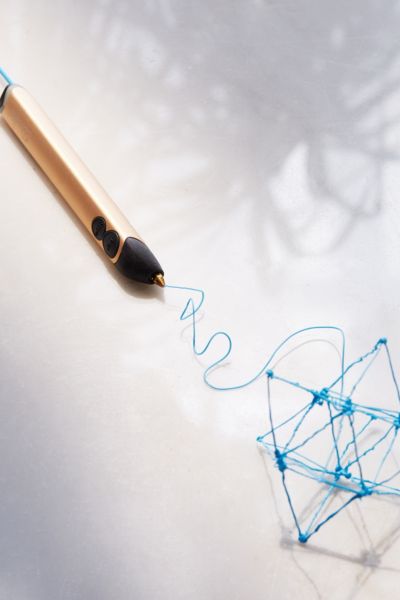 Urban Outfitters
Something useful...and beautiful
A gift that provides function but is also great to look at is the new goal. Forget the regular old coffee maker. This Bodum Chambord Copper French Press makes a dandy cup 'o' Joe (eight, actually), and is so chic your loved one will want to showcase it on their countertop every day.

Sur la Table
Something politically motivated
Have a family member who's still having a hard time dealing with election results? Donate to Planned Parenthood in the name of Vice President-elect Mike Pence. The staunch Republican has been on a "longtime crusade to defund Planned Parenthood and restrict women's access to abortion," said the New York Daily News. "The women's health organization has received more than 50,000 individual donations in pro-life Indiana Gov. Mike Pence's name since the election, a rep from the nonprofit confirmed to the Daily News on Tuesday."
You could also make a donation to any number of other charities; Donations to non-profits like The Sierra Club, a 125-year-old environmental group, and the American Civil Liberties Union have reported record donation rates since election day, according to the Financial Times. Additional donations are being directed toward charities such as The Anti-Defamation League, Center for Reproductive Rights, Council on American-Islamic Relations, Lambda Legal and the Disability Rights Education & Defense Fund.
Want to show support for President-elect Trump with your gift this year? The Trump Coloring Book is a "top seller on Amazon with more than thirty 5-star ratings," said Best Gifts for Guys. Then there's the Trump condom, which "features one of his most famous quotes from the race 'I'm HUUUUGE!'"

Amazon
Something useful...and fun
This iPad TV Stand was named the "Best gift for the guy on the go" by BROSTRICK, who said it was, "Perfect for train rides, plane rides, or just when you don't want to hold your iPad whilst in bed (like an animal).'"

Brostrick
A gift for your spouse that's really a gift for you
Are you living with a snoozer? This Sunrise Simulator Alarm Clock eliminates the noise. "There's a better way to wake up, one that's more natural and taps into our lineage from a time when there were no alarm clocks," said DODO. "Waking up to a simulated sunrise is the only way to go, especially in the winter."
An experience of a lifetime
The person who doesn't need stuff, but loves to live life may be especially difficult to buy for. A one-of-a-kind experience to learn to fly an airplane or helicopter or go to Bull Riding School to excite their inner cowboy (or cowgirl) might be the answer.

Best Products
Or if you really want to go nuts, go for the Five-Star Seven Wonder of the World Tour, which travels Business Class to the Roman Colosseum, the Taj Mahal, and Machu Picchu. The cost: $41,500. The bonus: You get to go, too.