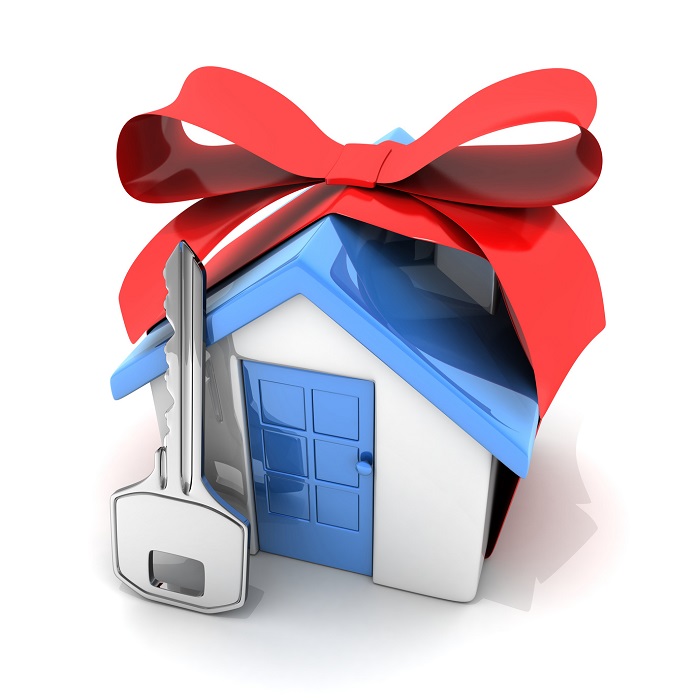 There's nothing better than giving or receiving the gift of a down-payment for a home purchase and this is the perfect time of year to take advantage of potential tax benefits. If you are thinking of gifting someone with a down payment this holiday or you are going to receive a down-payment gift, here is some helpful information.

Before you give or receive the gift of a down payment, please be aware:
Receive the money as a check or wire transfer versus cash.The gift needs to have a paper trail.
You will need to provide a gift letter, including: the amount of gift, the relationship of the giver to the borrower, and that re-payment is not required.
Deposit the gift funds a few months prior to applying for the loan to avoid questions.
Make sure the gift giver knows the tax laws-cash gifts of over$13,000 are subject to taxes and must be reported to the IRS.
Depending on the loan type, there may be restrictions on how much of the down payment can be a gift. In many instances,gift funds are allowed for up to 100% of the down payment,but it does vary based on loan parameters. Federal Housing Authority (FHA) loans, popular among first time home-buyers do not have any limits on gift amounts to cover the down-payment. Check with your lender to clarify.
It is always best to discuss any type of monetary gift for the purchase of a home with your lender beforehand. This information was provided by John O'Hara, Senior Loan Originator, Fairway Independent Mortgage, MA MLO License #022397. You can contact John at (781) 719-4679, This email address is being protected from spambots. You need JavaScript enabled to view it. anytime and he will be happy to answer your questions and help you with all of your mortgage needs.
December, January, and February are a great time to make a deal on a new home. Sellers who have their houses for sale during the winter months are generally motivated to move on and you l have less competition from other buyers. See what's for sale at http://www.marilynmessenger.com.