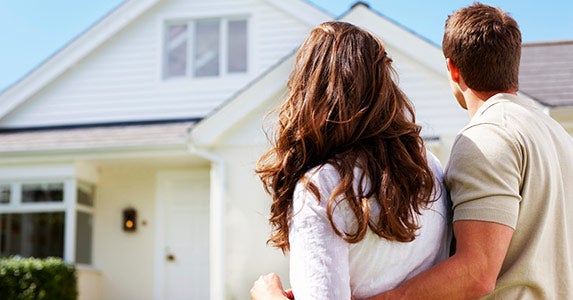 Buying a new home is a monumental event. It can impact everything from your family's comfort and well-being to your lifestyle, budget and future financial security. You understandably want to find a home that is stylish and aesthetically pleasing, but it also needs to be comfortable to live in and affordable for your budget. As you search for the right home to buy with the right mortgage to pay for it, consider these critical points.

Think About Your Needs
As a first step, it is important to think about your needs in a home. For example, you may need an ideal number of bedrooms and bathrooms for the comfort and convenience of you and your family members. You may need a specific number of parking spaces and storage space. A home office, a game room and a guest bedroom are commonly preferred but may not be firm requirements. The location of the home is also critical, and you may consider the need to be in a specific school district, the preference to be in a certain area to avoid a long commute to work and more. Each home has unique characteristics, and you will be able to more easily narrow down your options when you think about your needs before beginning the home search process.

Review Your Budget
It is equally important to review your budget and finances before you begin searching for a new home. First, you need to consider how large of a mortgage payment you can afford. Keep in mind that there are other expenses related to home ownership that will impact your monthly budget as well, such as utilities, taxes, insurance, maintenance and more. Second, think about your ability to make a large down payment. Remember that there are other expenses that home buyers are responsible for, such as closing costs and deposits for tax and insurance escrows.

Reach Out to Third Parties for Assistance
After you have determined what you need and what is affordable for your budget, you can reach out to third parties for assistance. The first third party you should contact is a mortgage company. Companies like Republic State Mortgage Co. can help you to get prequalified so that you can shop more confidently for a new home. You also want to reach out to a real estate agent. The agent can assist in your home search and walk you through the rest of the home buying process.

Buying a new home is not matter to take lightly. Many people live in the same home for several years or longer, so you need your new home to be affordable and to meet your needs. As you begin the process, take these steps into consideration to get the process started on the right foot.