Residential locksmiths play a huge role in everyone's lives. Although at times unrecognized or taken just for granted, locksmiths are the professionals who keep us safe in the homes as well as in our cars. Without good locksmith services, maybe the rate of burglary and theft have now risen up to unmanageable levels.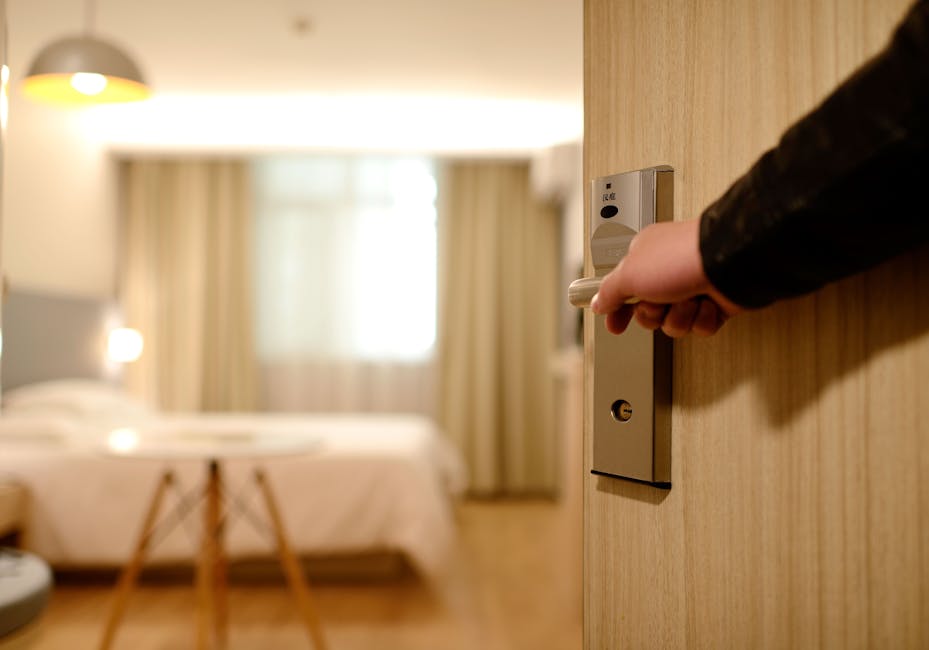 Image Source: Pexels
Imagine if you came home from a tiring day at work and then could not get into your own home. Of course, nobody wants to get locked out of their home. Worry no more, you can benefit from residential locksmith services that can help you to get back into the comfort of your own home and make your home safe. Sometimes life can give you a surprising twist. Some days, that twist includes getting locked out from your own home. It may be just an honest mistake. Perhaps you got too much going on in your mind that you left the house without bringing the key. Sometimes you just could not remember the last time you saw your keys.
Regardless the reason, getting locked out can be frustrating and you would want to get it over with immediately. What should you do next? Normally you would instantly reach for your phone and check the web for local locksmith services. You can also call your closest ones to help you find a locksmith services that can come to your home fast. You might be given few options of residential locksmith service to choose from. The best one, especially when the incident is happening in odd hours, is to find a locksmith services with 24/7 availability. Some locksmith services also have emergency services; this way you can get help within a short period of time.
Most locksmith services will be able to deal with any kind of locks, so there is no need for you to doubt whether they are able to help you or not. Because they are professional, they will do their best to open your lock without damaging your property. Regardless of the type of locks that you have installed on your door, they have the right tools and the best skills to open it for you. However, there are some cases that the situation may be more delicate. Perhaps you have installed a highly secured lock that needs special attention to break.
Locksmith services will be able to drill through a lock and get your door opened. They will try their best to keep your home safe without creating damage to your home. Nobody wants anything less than a safe home. Some people try to protect their home by installing locks with a cutting-edge technology on your front door.
However, sometimes having just a front door lock is not enough. There are still other ways for any unwanted party to break into your home. That's why some locksmith service also provides a security consultancy services. With this service, you can get the benefit of having your home inspected and assessed, to ensure that you install the best and most suitable security system at your home.
There are many ways that a residential locksmith service can be of help to your family. Not only they can help you in desperate timings, they also can help in keeping your home safe, so you have fewer things to worry about.