You have to look at walls inside your home more often than the exterior, so does this mean you should paint them more often? What about if you're just tired of looking at a particular color?
There isn't a set of guidelines that outline specifically how often to paint your interior walls, so it's kind of up to you. However, repainting is the perfect time to make changes to the color of a space. Additionally, if you still like your paint color choice, there are some signs you can keep an eye out for that can indicate it's time for a little paint TLC.
Here are at six common signs your interior walls may need a paint refresh: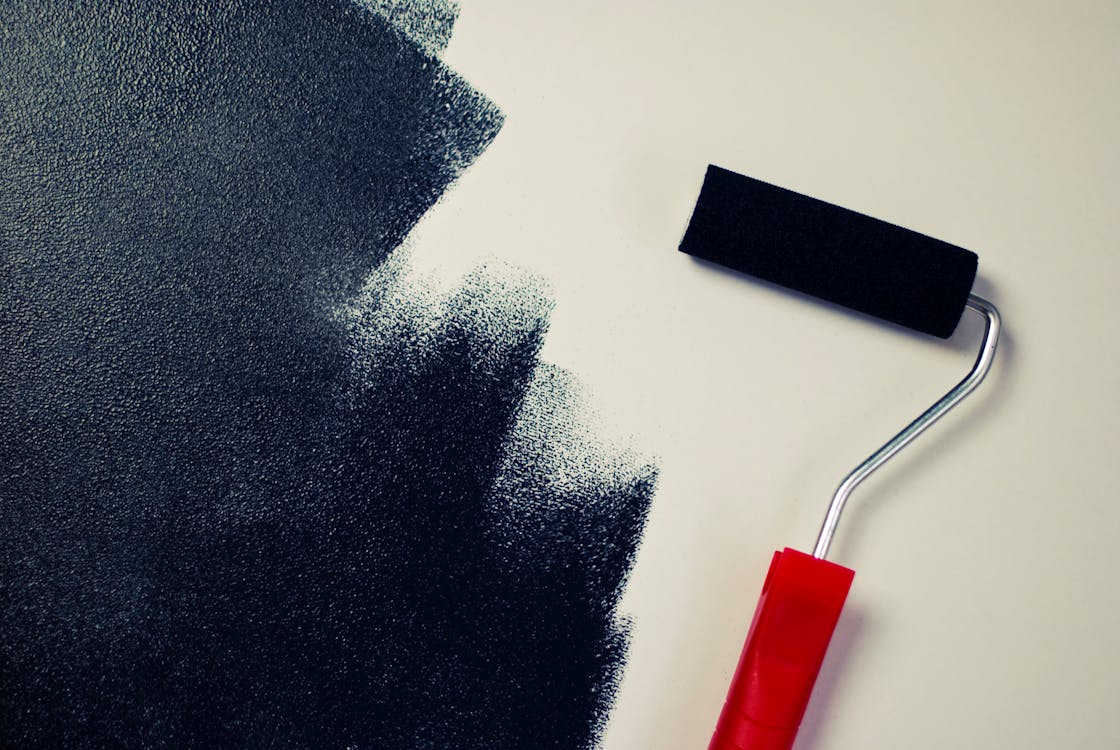 1. You Want a Change
One of the best reasons to paint interior walls is whenever you want to makeover a room or just change the color. Painting is something you can do anytime — not just when the paint starts to chip and flake.
Take a look at some tips on making your paint last longer, so if you love your new color, you won't be repainting it right away.
2. Peeling
You may notice the paint peeling in rooms that have more moisture, like bathrooms and kitchens. Often paint peels due to moisture seeping through walls or steam from hot showers or cooking. You may notice peeling first around the shower area, so as soon as you see flakes, it's time to repaint.
Flaking can also occur on other walls in the home. Once it starts chipping away, it can create a bigger mess if you don't take care of it promptly.
3. Mold
Moisture can lead to mold, mildew and ugly watermarks. So, these too are signs it's time to put a fresh coat of paint on the walls.
Mold and mildew occur most often in rooms where there is moisture, like laundry rooms, kitchens and bathrooms. To discourage mold growth in moist rooms, use proper ventilation and try to keep humidity levels low. Choosing the best type of paint can help, too.
4. Scuff Marks and Stains
Hallways, family rooms and sometimes children's rooms get a lot of abuse. It's not on purpose, of course, but some areas just seem to bear the brunt of everyday activities. The vacuum bumping into the hallway wall, kids' backpacks knocking against the paint and moving furniture around can cause scuffs and mar the walls.
You can sometimes clean scuff marks, but only for so long before you'll have to repaint.
5. Fading and Chalking
Sunlight coming in windows or doors can fade interior paint. This is especially true in rooms with large windows on a sunny side of the home. Fading can also occur as a result of aging.
As paint breaks down and is exposed to sunlight, it may also form a powdery residue known as chalking.
Chalking happens on any painted wall over time and in any room of the home. If place your hand a wall and it leaves behind a chalky residue, it's time to repaint. While chalking does occur as paint oxides and breaks down, there are some tips to help you make your paint last a little longer.
6. Lead
Depending on the age of your home or how long it's been since the last repainting, you could have lead-based paint on your walls. If you've recently bought an older home, this may be of concern also.
If lead paint in your home is flaking, peeling or chalking, it can pose a hazard to you and your family. It's a danger because as the paint breaks down and comes into contact with you, it can cause lead poisoning. Homes built before 1978 may contain lead paint, but don't worry — you can remove the dangerous paint and start fresh.
While there are no set rules that you should paint your walls every X amount of years, you can go by the signs that the paint is getting old. You can also go by how bored you are with the color or if you need to remodel.
You can paint your walls as often as you like, but generally, homeowners wait a few years before tackling repainting rooms. Keep in mind that giving a room fresh new color can transform the entire area, so don't feel you have to wait until the paint is looking shabby. Paint when you feel it's time for a refresh or a change.