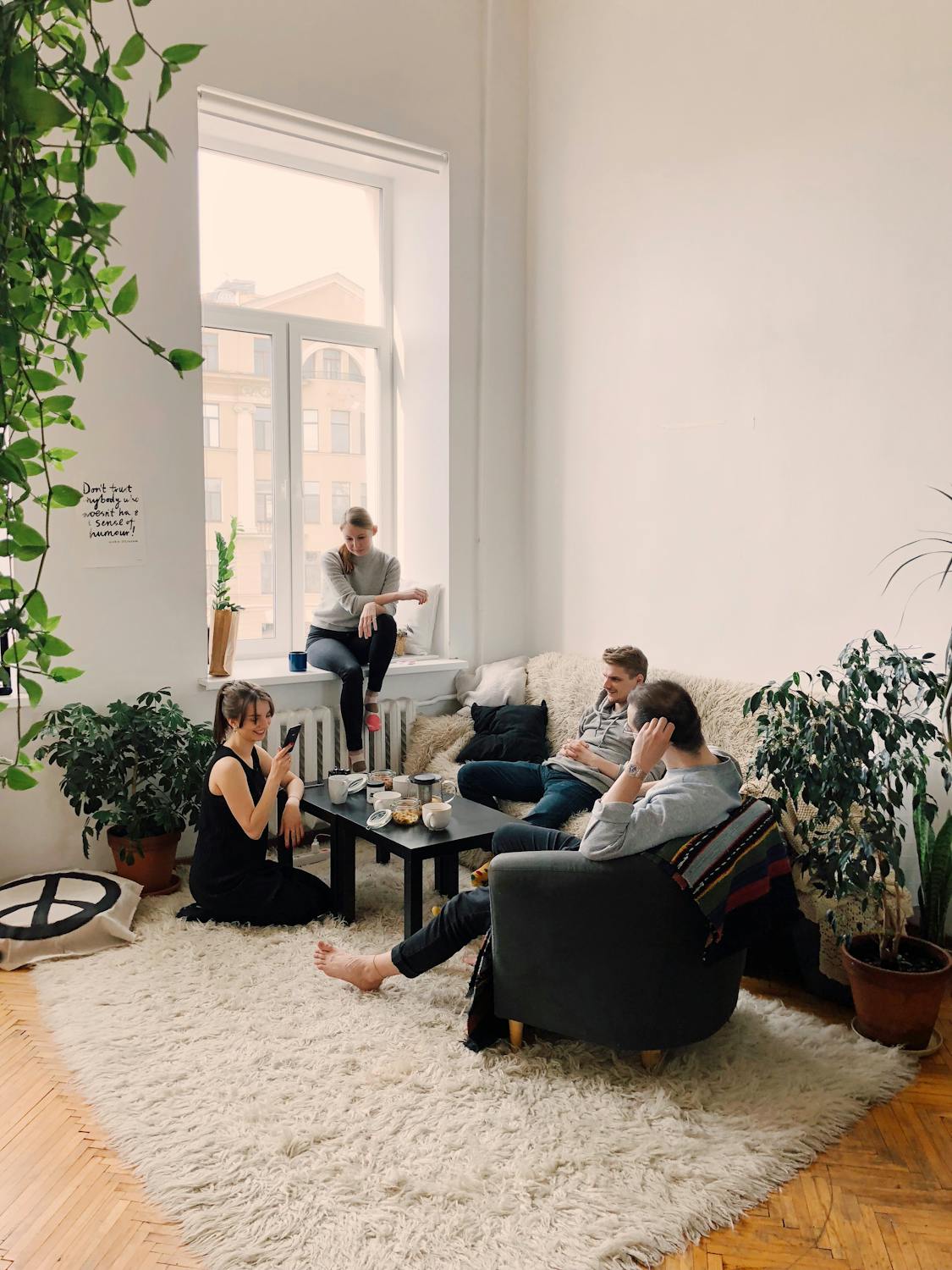 Living with multiple teenagers in a small home can feel stressful and overwhelming at times. Providing enough space for everyone in your household while maintaining your own sanity likely feels nearly impossible at times. Knowing how to regain your sanity without uprooting your entire family is a way to create a home that is comfortable and welcoming to all.
Renovate Your Bathroom
Morning routines and most teenagers don't get along. This is usually multiplied when there are several teenagers sharing a space they've outgrown. Bathroom renovations are a way to reduce fighting, clutter, and set a sense of ownership and maintenance over their own space. Consider investing in additional sinks and counter space in the bathrooms used by your teens to smooth the flow of traffic while reducing the mornings rush rages.

Renovate The Garage
Chances are that your garage is filled with junk. If you are running low on space, and your kids need more privace then you may need a renovation. If upgrading to a larger home is not an option for you then you have to get creative with your solutions. A garage can become an addition to the house if the garage door becomes a wall. You can add more insulation, heating elements, carpet and turn it into a large room for teens to share, or into two smaller rooms with privacy. It's not ideal, but it's an option unless you want a bigger home.
Stick to a Routine
When you live with multiple teenagers it is essential to implement and stick to a daily routine. Share lists of chores and household responsibilities with your teens using a printed list or by sending virtual messages to your teens at regular intervals. Ensure your teens maintain their own rooms and personal spaces to avoid missing out on opportunities or losing privileges. Create a reward system to encourage participation and to keep your teens focused and motivated.

Schedule Outdoor and Tech Time
Schedule outdoor time and time for tech each day to minimize arguments and disagreements between your teens and other children or between you and your children themselves. Having scheduled outdoor time is a way to reduce anxiety, stress, and rage that can be caused by overusing technology (such as smartphones, laptops, and other streaming devices). Manage the amount of time your teens are permitted for using tech each day. Allow your teens to earn additional tech or hobby time by helping around the house and remaining on their best behavior.

Reinforce Positive Activities and Behaviors
Always reinforce positive behavior and activities that your teens are involved in. When your teen is proactive around the home or helps to mediate an argument with a sibling, let them know that you have noticed and you are proud. Positive reinforcement is a great way to build a sense of peace and harmony when living in a small space with multiple teenagers or children of any age.


Maintaining your sanity while living with your teenagers is a challenging feat, but it is not impossible. With a few minor and major adjustments in the home, maximize the use of your space while staying sane and at peace If you can't make this work, consider upgrading to a larger home.