Cleaning Microfiber Couch – If you have a new beautiful Microfiber Couch you probably don't know the proper way of cleaning microfiber couch.
This is very important because if you do it wrong you can seriously damage your couch. Cleaning microfiber couch is not a difficult thing to do and if done right you will have a brand new looking couch!
Microfiber couches are so soft and luxurious because they are polyester but the polyester is a very fine weave and fibers that make it so soft and almost velvet like. When you are about to clean microfiber sofa you really need to know what you are doing.
Most people mistake microfiber for other material such as suede or micro suede. One really great thing about microfiber is that it is somewhat water resistant. This of course doesn't mean it can repel stains or pet hair or dirt but it won't soak up water quickly with cleaning microfiber couches.
Cleaning Microfiber Couch Methods
This material is one of the most popular fabrics to use for sofas now. Now since microfiber is water resistant that means that cleaning microfiber couch is much different than cleaning a fabric or leather couch.
Here is a simple guide to show you how to clean a microfiber couch and a microfiber sofa. Also be sure to check link on cleaning leather sofa or similar cleaning leather furniture for more basic information.
Now most couches have labels somewhere on them. You need to check your couch and see what it says on it.
There should be letters on the couch to indicate what to use when cleaning microfiber couch.
Here is a list of the letters and what they mean.
W – This means that only water based solutions should be used
S – This means that any solvent based solution is the only option
S W – This symbol means that either water or a solvent can be used in cleaning microfiber couch.
Keep in mind some couches do come with a cleaning manual. If you couch came with one of these I highly recommend using the manual to clean your couch or sofa. Ever have the issue of Cleaning Microfiber Couch Urine? Find out how to clean this as well.
The dirt that embeds itself in couches and sofas from spills, pets or everyday mishaps and everyday living, solvents and cleaning products used on your microfiber upholstery and furniture, can ruin the finish. Your microfiber sofa or suede or microfiber furniture can be cleaned easily.
Best Ways for Cleaning Microfiber Couch
Now even though your microfiber couch repels water this does not mean that you can just soak your couch. As with any furniture too much water can cause mold and other issues. You're wondering how to clean a microfiber couch safely and How to Clean Microfiber Couch or the related How to Clean Upholstery?
There are products out there that work much better for cleaning microfiber couch than others. This would be the best solution for a long-term cleaning kit for your couch. Not only will this help you keep your couch look better it will also give you a longer lifespan for your sofa.
Now if you don't have these specific products then you can use some great home remedies. Some basic remedies include the basic soap and water technique. You can also use rubbing alcohol.
This is a great way because 99% Isopropyl Alcohol dies very quickly and you won't have to worry about water logging your sofa. You can also use ammonia for the same effect.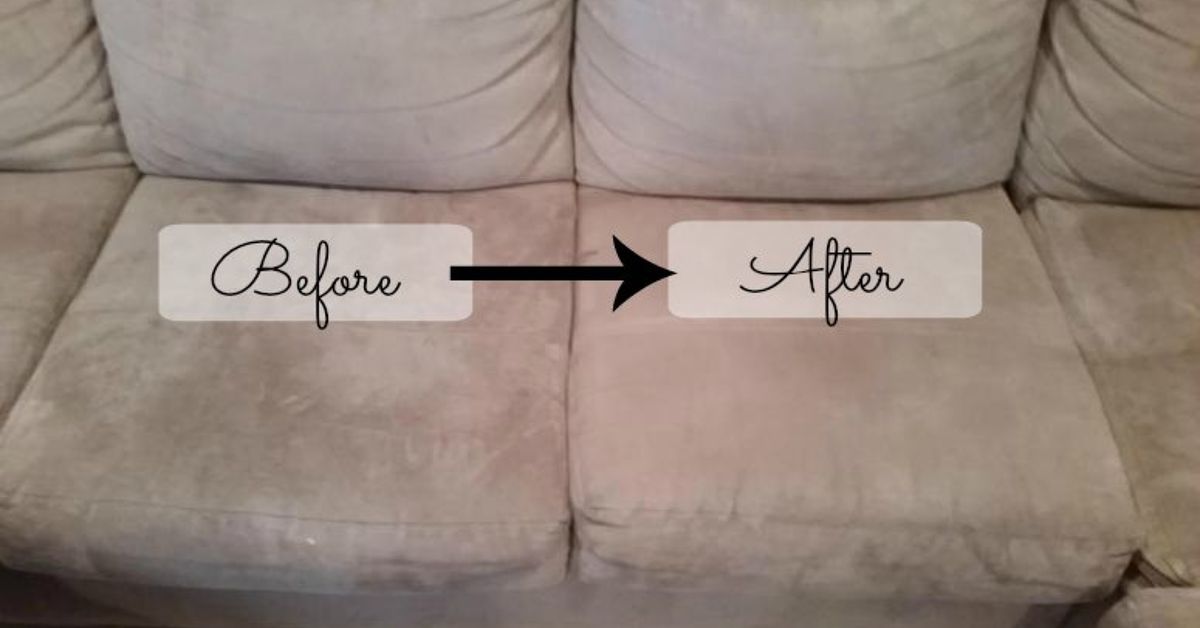 But beware these are for emergency use because they are not intended specifically for cleaning microfiber couch. They might leave residue or even cleaning rings around the treated areas on the Cleaning Microfiber Couch areas.
Like cleaning a blouse you must remember to blot not rub, this will help reduce the effects of using household cleaning methods. Microfiber Cleaning Solution can help these are commercial cleaning products.
Now if you don't have a liquid stain you need to remove I would suggest using a vacuum. If you vacuum in the same direction you will get amazing results and have a brand new looking sofa with minimal cleaning microfiber couch.
If all else fails or you are not comfortable with these options I would suggest calling professional Upholstery Steam Cleaning Melbourne service.