Summary:
Granite kitchens are adored by interior designers and homeowners because they provide stunning aesthetics both in kitchens and bathrooms. In addition, some of its qualities are in favour of making granite perfect for use as worktops and countertops.
A countertop is indeed the biggest highlight of any kitchen. Apart from being aesthetic, the worktop must also be easy-to-clean and durable at the same time. Granite is one kitchen worktop material that is known tick all the boxes when it comes to providing long-lasting surfaces that look stunning.
If you are planning to install granite kitchen worktops, here are some of the features and benefits of installing this natural stone:
1. Aesthetically accurate
Granite provides elegant aesthetics that other worktop materials may fail to match. It is a natural stone with timeless and distinctive aura. A reliable London granite fabricator will offer the best quality material to deliver lavish appeal. This is because as with any natural material, granite varies from block to block. If you choose a competent granite supplier, they will ensure that the granite slabs on offer look stunning. Similarly, companies that supply granite worktops in London ensure that each granite slab is hand-picked at the quarry, resulting in interesting and exclusive patterns and veins on the surfaces. Some granite types naturally occur with a low or high pattern or shade variations, ensuring the kitchen worktop is the centerpiece of your cooking space. If you wanted to accentuate the chosen stone's appeal, you can match the worktops with granite splashbacks at full height, reaching the high cabinets of the room.
2. Tough and rugged
Another benefit of using granite is that it is a tough worktop material that can withstand all types of elements. Granite is an extremely hard stone that can resist scratches, knocks and heat impact. This is because granite is a very dense material that follows on the strength of other stones such as Ruby or Diamond.
However, it is not advised to work on it with sharp or dull knife blades. Also, avoid keeping hot pans directly on its surface. Instead, place a trivet or hot pad to put a hot pan on it while preventing the granite's surface from any heat damage. If you have a bathroom vanity top made from granite, avoid placing hot dryers, hair straightener or a curling iron on its surface.
3. Resistant to stains
In London, granite worktops are considered strong enough to handle stains, provided it is sealed by a protective coating or sealant. Natural granite is formed at volcanos and it is a result of molten rocks that have hardened over thousands and sometimes millions of years. Its formation process as well as the lack of minerals such as calcium commonly found in other stones such as marble or limestone, make granite extremely tough and almost non-porous. This means that in a demanding environment, the surfaces of the granite do not absorb liquids. A professional granite worktop company will seal your granite worktops upon completion of the installation. Granite only requires sealants once every 18-24 months, depending on, how much use it receives. Further to this, sealing granite is a very simple process and the sealants can be purchased online at very low costs.
4. Multi-colored
Granite comes in a variety of different shades from neutral whites, greys, blue to greens and black granite kitchen worktops. Because it is a material that is formed by many different minerals, the stone can be found in practically any colour and shade imaginable. To say nothing of the many different types of patterns, spots and veins you can also choose granite from.
Visit your nearest fabricator store to select the best granite slab for your cooking area.
5. Granite worktops are designed to last
Another major benefit of installing granite countertops is that it doesn't depreciate in its value and is tougher than most common countertop options like Formica. It is so tuff that it resists scratches–cutting on it will damage your knives, but not your counters. Even after using it for decades, the countertop will remain intact and hardly age. However, you need to maintain and clean it regularly.
6. Helps maintain better Cleanliness
The best thing about granite is that it's more hygiene friendly. It is 99.9% anti-bacterial, so there is no need to worry about bacteria build up or contamination.
7. Easy to clean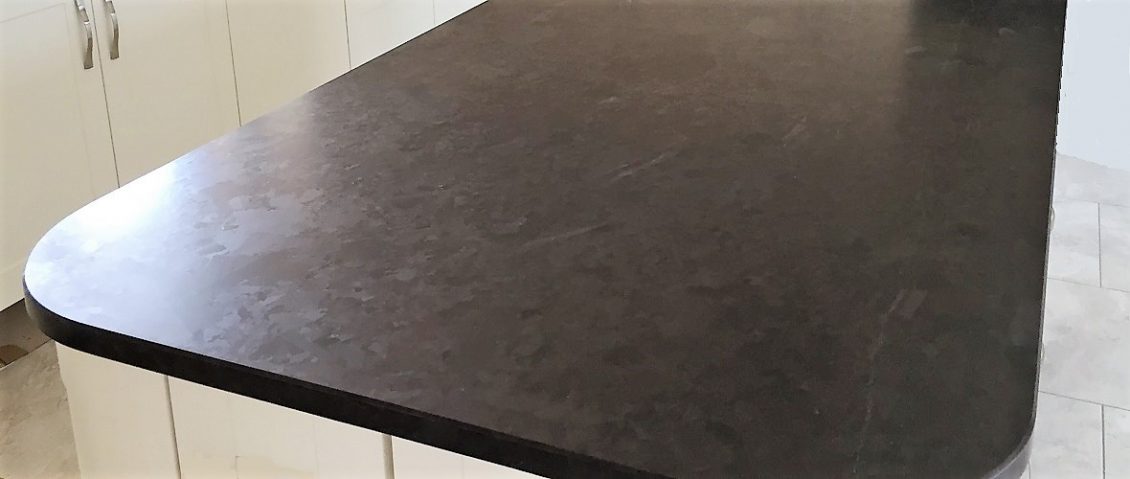 There is no need to follow any tough or complicated techniques to clean a granite countertop. It is easy to clean with warm water and a mild detergent. It doesn't stain, so there is no need to worry much about the cleaning process.
However, try not to use any abrasive cleaners or scrubs to clean its surface. Only use the specifically made cleaning agents for granite or a mixture of soap and water for cleaning.
8. Warranty
Many London based granite suppliers offer a warranty on granite worktops. Usually, it is provided by the distributor or quarry and installed by approved professionals that partner with the quarry to back the quality of the material provided. Some of the brands that provide a warranty on the granite on offer are Sensa by Cosentino and Granite by The Size. Both global leaders in stone surfaces avail warranties on all their granite, ensuring your investment is well protected when it comes to kitchen worktops, vanity tops or any other type of application, for the same matter.
9. The price factor
In ancient times, granite worktops were considered a symbol of wealth. This was because quarrying the stone implies reaching remote places, high mountains and working with dense and sturdy material. But today due to the latest technological advances in both quarrying and their logistics, raw materials such as granite or quartzite are available at a reasonable price range.
10. Versatility
Granite is a versatile worktop material that comes in an unlimited number of patterns. Each pattern on a natural slab is unique and it also offers originality to the space in which it is displayed. Every homeowner will have a unique granite worktop without any similarity with any other property in their area, region or country.