Know These 6 Real Estate Terms before Buying a Candlewood Lake Home
Purchasing a Candlewood Lake and Lake Lillinonah property is a major milestone in life. For many people, buying a home is on top of their lifetime to-do-lists, and maybe their list of financial fears too. Being prepared can alleviate the fear or stress that usually goes with the home buying experience. Take control of the home buying process by familiarizing yourself with the following real estate terms: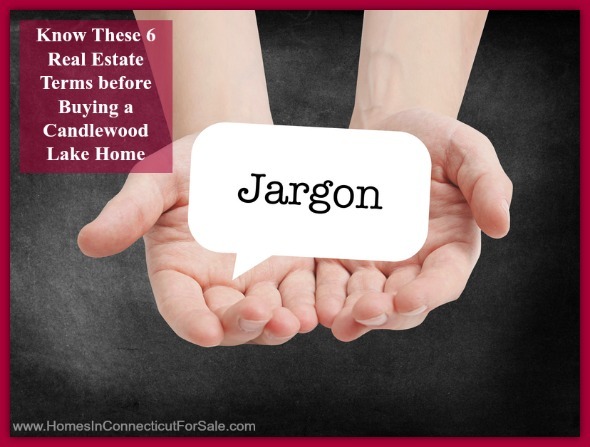 1. Earnest Money
Earnest money refers to the deposit made to a seller which shows the buyer's good faith in the real estate transaction. Basically, it tells the seller that you are a serious and committed buyer. Earnest money also allows the buyer additional time when seeking financing. It is typically held jointly by the seller and buyer in a trust or escrow account.
2. Credit report
A credit report is a detailed written account of an individual's credit history. This is prepared by a credit reporting agency. Credit bureaus collect information and create credit reports based on that information. Credit reports generally include information on loans, credit cards, and other bills and accounts, as well as a record of the individual's addresses and employers. Lenders use the credit report, along with the other details specified, to determine the loan applicant's' creditworthiness.
3. Adjustable rate mortgage
Adjustable rate mortgage is the opposite of fixed rate mortgage. This type of mortgage has a variable interest rate, depending on the prevailing rates as set by the country's monetary authority. The interest rate applied on the outstanding balance varies throughout the life of the loan. Usually, the initial interest rate is fixed for a period of time, after which it resets periodically, often every year or even monthly.
4. Homeowner's Association
Homeowner's association is an organization composed of neighbors concerned with managing the common areas of a subdivision or a condominium complex. The association makes and enforces rules for the properties in its jurisdiction. These associations collect monthly dues and take on issues such as garden, pool, and fence maintenance, noise abatement, snow removal, parking area upkeep, repairs, and dues. The monthly dues are used to pay for upkeep of common areas like parks, tennis courts, elevators and swimming pools and can levy special assessments on homeowners when the association lacks sufficient reserves to pay for unexpected repairs.
5. Multiple Listing Service
Multiple Listing Service (MLS) refers to a computer-based service that provides real estate professionals with detailed listings of most of the homes currently on the market. The MLS allows real estate professionals to see one another's listing of Candlewood Lake real estate for sale. Under this arrangement, both the listing and selling brokers benefit by consolidating and sharing information, and by sharing commissions.
6. Home Inspection
Before purchasing any Candlewood Lake home, one of the things you should do is to have the property checked out by a professional home inspector. The home inspection is an examination of a real estate property's condition that is usually performed in connection with the property's sale. The home inspector will assess the condition of a property's roof, foundation, heating and cooling systems, plumbing, electrical work, water and sewage, and some fire and safety issues. Moreover, the inspection will look for evidence of insect, water or fire damage or any other issue that may affect the value of the property.
Know these terms today and talk to your trusted real estate professional for any clarifications you may have.  Check out www.CandlewoodLakeHomesforSale.com today to see the latest real estate listings in the area.
If you want to work with a real estate professional who can assist you in buying or selling Candlewood Lake, Lake Lillinonah homes, Lake Waramaug and Lake Zoar real estate, call me, Deborah Laemmerhirt, at 203-994-4297. I have the knowledge, expertise, and tools to help you close that deal.