Top 5 Things You Need to Know before Selling a Home for the First Time
Selling your home to buyers looking for Palma Ceia homes for sale in South Tampa FL is a big deal. It is also a process that most people go through often.  However, selling your home for the first time can be a daunting task because you do not have any experience to guide you in the process.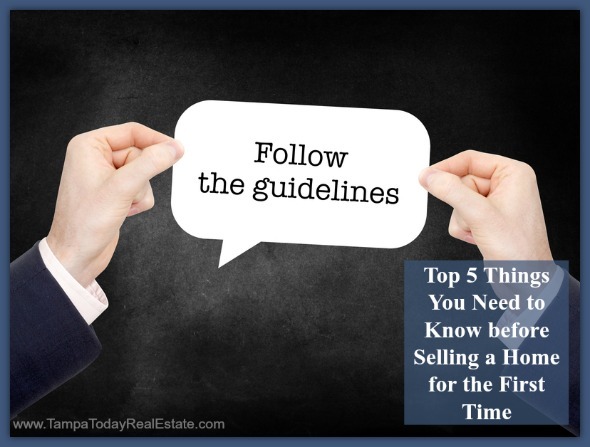 Here are some tried and tested tips that will help make your home selling experience smoother:
1. Make sure your home is market-ready
Before you show your home to buyers looking for homes for sale in Palma Ceia South Tampa, you need to prepare your home for the open real estate market. As a first-time seller, you must understand how necessary it is for your home to be show-ready as soon as it is listed for sale. Any first time home seller should seriously consider having a home inspection completed since a potential homebuyer will most likely decide to get one. You can also prepare your home by making low-cost home improvements before listing the home for sale.
2. Get the best real estate agent
As a first time home seller, you need to understand the importance of having a top real estate agent representing you during the sale of your home. Selling a home is no easy task and attempting to do it by yourself has many drawbacks. They key to finding the best real estate agent is knowing how to properly interview them. You need someone who has unquestionable track record in dealing with South Tampa homes for sale in Palma Ceia.
3. Price it realistically from the start
When selling a home, expect that the largest number of showings will occur in the first two to three weeks. Since most buyers begin their hunt online, they immediately want to see a home when it pops up in the multiple listing service or on the Internet. Take advantage of that and remember to price your home right and competitively. Ask your agent to give you a comprehensive list of the initial asking prices of nearby homes that are similar to yours. It will provide you insight into setting your own home's list price.
4. Make your home accessible
There are sellers who make the mistake of restricting when their home can be seen by prospective buyers. This could be a real deal breaker. If you do not want your home to languish on the market, make sure it is available for viewing daily.  Keep in mind that if you do not show the house at the time that a prospective buyer is available to view it, the buyer will look for another property and forget yours.
5. Be ready to move if you get an offer
You need to be ready to move quickly when someone makes an offer on your home and you decide to accept it. You need to finalize your relocation plans and get all your things out of the property. Once the paperwork is signed, you need to take care of all your business as quickly as possible. It is very helpful to have a plan before the sale closes because moving is a time consuming and exhausting process.
Visit www.TampaTodayRealEstate.com today for more helpful tips on home selling and home buying.
If you are looking for dedicated and hardworking Tampa FL Realtors then call me, Mary G. Diaz, today at 813 245-9677. I can provide you with fast and reliable assistance in finding or selling homes in South Tampa. With my extensive knowledge and experience in selling luxury properties in the area, I can assist you in making the best choice.