Overcome These 5 Obstacles When Selling Your South Tampa Home
Selling your home to buyers of real estate in South Tampa is no piece of cake. There are many things that you have to prepare before putting your home on the market. You should also be ready for the several obstacles that home sellers usually experience. This way, you will be able to steer clear of more serious problems.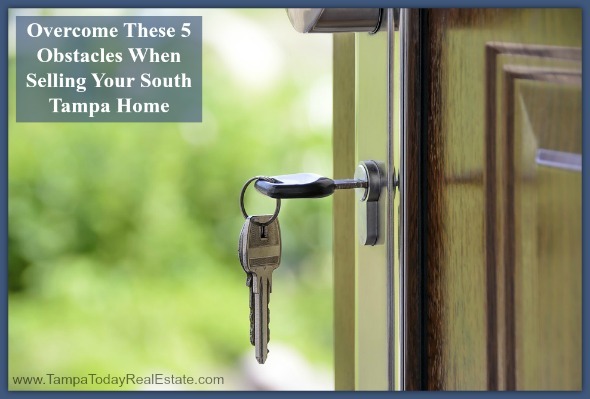 Read on for some common challenges home sellers have to deal with in selling their homes.
Selling in a crowded market
Selling your home is a challenging experience. It can become even more difficult if the market is already saturated with existing homes, new constructions, and foreclosed homes. In a crowded market, buyers tend to have the advantage since there is more inventory to choose from. Prices are driven down as a result of the greater selection of housing and the added competition among sellers. In this kind of market, you need to make your home stand out and make buyers see that yours is the best deal.
Setting a realistic asking price
Aside from a crowded market, sellers also face the challenge of setting a realistic price for their home. This task requires a diligent research and careful analysis of comparative South Tampa homes for sale. Keep in mind that you must price your home competitively so that it is not too much higher than your competition, but not much lower either. Buyers tend to walk away from homes with unrealistic prices. Work with a trusted real estate agent who can recommend a fair price based on your area and your home's features.
Receiving a satisfactory bank appraisal
Receiving a satisfactory bank appraisal may also be a challenge, especially if the buyer is not purchasing the home with cash. If a buyer is getting a mortgage from a lender, the bank must complete their appraisal of the home. A satisfactory bank appraisal is one in which the appraiser is able to substantiate that the agreed upon purchase price between the buyer and seller of the home is in-line with the home's market value. If the bank determines that the home's value is less than the agreed purchase price, this can lead to problems.  
Finding the best agent
Selling your home to buyers looking for luxury homes for sale in South Tampa is one of the biggest financial transactions that you will handle. To be able to do this successfully, you need the assistance of the right real estate agent. Working with the best agent can help make the experience less stressful. When interviewing prospective agents, ask about their work experience and knowledge of the area. Inquire also about the number of homes that they have listed and sold. Work with the one who offers a comprehensive marketing strategy and has a history of success.
Closing the deal
There are many unexpected things that can delay the real estate closing. One common problem that can happen before the closing is a buyer getting disapproved for a loan.  While this is out of the seller's hands, this is a challenge that must be overcome when selling a home. Problems with the title and issues discovered from the instrument survey can also arise prior to the closing.
Visit www.TampaTodayRealEstate.com today for more helpful tips on home selling and home buying.
If you are looking for dedicated and hardworking Tampa FL Realtors then call me, Mary G. Diaz, today at 813 245-9677. I can provide you with fast and reliable assistance in finding or selling homes in South Tampa. With my extensive knowledge and experience in selling luxury properties in the area, I can assist you in making the best choice.