3 Best Design Ideas for Candlewood Lake Homes
Owning lakefront properties in Candlewood Lake is truly a privilege. Lakefront properties are very difficult to find since they are the most coveted kinds of properties. Candlewood Lake is the largest lake in Connecticut and is located in Litchfield and Fairfield counties. There are 5 affluent towns surrounding the lake. They are Danbury, Brookfield, New Fairfield, Sherman and New Milford. These towns are all strategically located to provide lakefront homes you will surely love.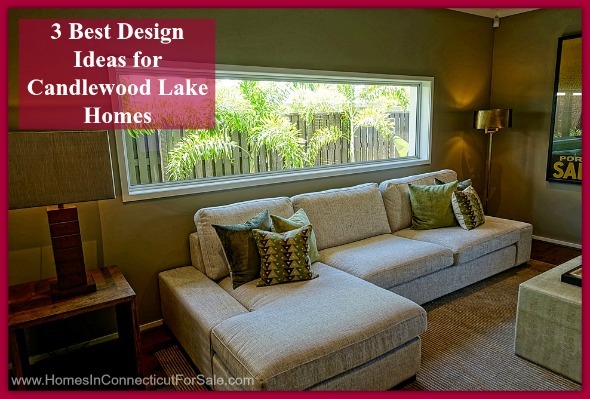 Owning Candlewood Lake homes has many advantages. The lake is open all year round for you to enjoy different activities like golfing, boating and fishing. This means you can take pleasure in all these activities anytime you want. This not only saves you time from traveling, but also the energy from planning your itinerary and packing your things. Take your boat out for a spin anytime you like. If you are into fishing, just prepare your bait and your gears and you are good to go as long as the weather permits it. Life in a lakefront property is truly the best. But why not maximize your lifestyle here by renovating or adding some designs to make your life even more comfortable and welcoming?
Have an Open Atmosphere
Take pleasure in owning a property by a very beautiful lake. It is a great idea if you can add terraces outside the bedrooms. Waking up in the morning to the cool breeze and sunshine from your bedroom terrace is awesome. Start your day with positive vibes as you stare at the magnificent view of the lake. Having a patio is a good idea too. This can be an alternative place where you and your family can enjoy meals together. You can read the morning paper here or relax after a long day at work. The feeling of enjoying your coffee while watching the stars and staring at the sky in a quiet night is bliss.
Consider Natural Ventilation
Living by the lake is just amazing. You can live here away from pollution and noise. Since nothing beats fresh air, installing larger windows is a good idea. It is also advisable to make sure your furniture and fixings are not obstructing the view outside. This way, even during bad weathers, you can still appreciate the beautiful view. Decorating your home with plants offer not only visual aesthetics, but it also gives better oxygen circulation in your living space.
Go for Light and Neutral Colors
A fresh and sophisticated look is most suitable for homes for sale in Candlewood Lake. White is a symbol of simplicity, calmness and satisfaction. Painting your house white would not only make it stand out but it would also make it look posh, classy, and comfortable since white naturally carries a light atmosphere. Since white goes well with any other color, it usually goes with any furniture and fixings; thus, making decorating your home easier.
If you need help in searching for a Candlewood Lake property, do not hesitate to visit this website www.CandlewoodLakeHomesforSale.com today.
If you want to work with a real estate professional who can assist you in buying or selling Candlewood Lake, Lake Lillinonah homes, Lake Waramaug and Lake Zoar real estate, call me, Deborah Laemmerhirt, at 203-994-4297. I have the knowledge, expertise, and tools to help you close that deal.