Top 6 Reasons Why You Should Sell Your Candlewood Home This Summer
Summer brings to mind fun vacations, great bursts of leaves growing on trees, the smell of newly cut grass in the air,  and the chance to dive into the deep end of a pool. In addition to these things, summer is also a great time for real estate. In fact, more buyers are ready to close deals in the summer than any other time of the year.  As a seller, you need to get your house ready and on the market now, and take advantage of the surge in activity.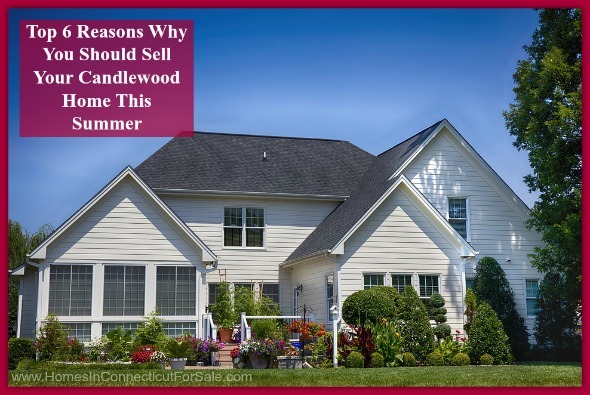 Read on for some reasons why you should take advantage of this season.
1. There is less competition
During summertime, there aren't enough homes for sale as compared to the number of buyers looking for one. As a seller, this is great news for you. Since there are not enough homes for sale to satisfy the number of buyers, this can positively affect the price of your home.
2. There will never be a better time to move-up
Think about the reason why you decided to sell your home. After this, determine whether it is worth waiting. If you are seriously planning on purchasing a larger or more expensive home, consider doing it now before the interest rates and home prices go up. If you are on the fence about selling your home, now is the best time to seek the help of a trusted and experienced real estate agent who specializes in waterfront homes in Candlewood Lake. Your trusted real estate professional can help you weigh out your options.
3. You have more time to update your home
Summer is also a good time to focus on renovations. As a seller, you have to know which updates can increase your home's worth. You need time to fix up your home before showing it to prospective buyers. Have you been putting off roof repairs? Does your home need a fresh coat of paint? Remember that these little things can improve the resale value of your home.
4. More people are out and about
Summers' long sunny days spell vacation. Kids are home from school and more people are out exploring neighborhoods. This means that "For Sale" sign will be seen by more people. With the right preparations and marketing strategies, this season can be used to increase buyer traffic to your home.
5. Summer is a seller's market
During summer, sellers have an advantage over buyers. That is because a lot of potential buyers have time off. They want to get settled before the school year opens again. Summer provides more opportunities for showings, more offers, and a better sale price for your home.
6. It is a good time to capture great photos
Great photos on your online listing can help sell your home faster. Today, most buyers begin their search online. They choose which homes they want to see based on the online photos. Take advantage of the summer season when everything is in bloom. Remember to take photos during the day so there will be plenty of natural light. You may also consider hiring a professional photographer to take the images. A professional can help get the best shots of your home and make a great first impression on buyers looking for Candlewood waterfront homes.
Check out www.CandlewoodLakeHomesforSale.com for more tips on how to sell your home fast.
If you want to work with a real estate professional who can assist you in buying or selling Candlewood Lake, Lake Lillinonah homes, Lake Waramaug and Lake Zoar real estate, call me, Deborah Laemmerhirt, at 203-994-4297. I have the knowledge, expertise, and tools to help you close that deal.