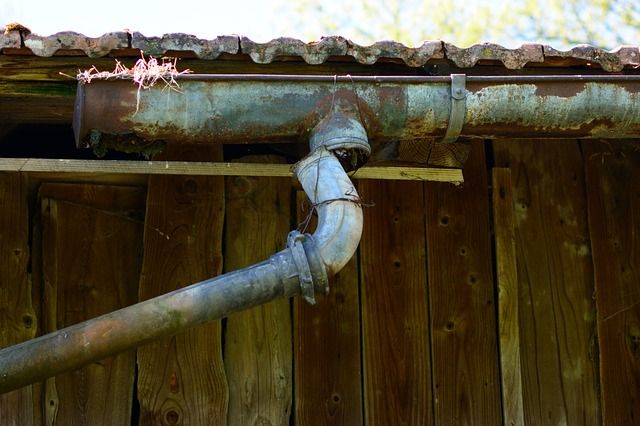 Your guttering stops rainwater from damaging your property's foundation, basement, and that's not all. How does it do this? The gutters direct the flow of water away from your premises, therefore it does not settle and seep into your home.
Of course, this only occurs when your guttering is functioning properly. Blocked and broken gutters can cause water damage, lower the price of your property, and look unappealing at the same time. There are various factors that could lead to gutter problems, but most of them are related to the seasons and Nature's powers. Wondering what happens when your drainage system is affected by factors such as rain, wind, snow, ice, and rust? Don't wait to see how these factors affect your guttering, just keep reading.
1. Rain
During heavy rainfall your gutters could overflow. When this happens they'll no longer properly direct the flow of water away from your premises. This issue is usually caused by blockages in your drainage system. The obstructions will consist of debris such as leaves and sand that have been blown into your guttering by wind. The water will have nowhere to go and will therefore accumulate on your property and seep into your foundations, causing very expensive damage. This could be easily prevented, you just have to hire your London gutter cleaners company and let them clean and inspect your gutter system.
2. Wind
As well as blowing debris into your guttering that can cause blockages, strong wind can also damage any additional gutter protection systems that you have purchased. This includes mesh, guards, and more. You should also bear in mind that in the strongest gales, trees in close proximity to your drainage system could be blown so far toward them that their branches severely damage your gutters.
3. Snow
If you experience heavy snowfall during winter you'll find that snow is gathered on the top of your roof. If it isn't removed, the weight of it will begin to cause stress to your guttering. After a relatively short period of time your guttering will have come seriously damaged by the snow. This could even lead to a complete break – your gutters could pull away from the fascias.
4. Ice
Ever heard of ice dams? They can cause irreparable damage to your property's drainage system if you don't properly prepare for them. As mentioned in the 'snow' section, during the winter months snow will most likely accumulate on your roof. This is a problem on its own, but when the snow begins to melt it gets even worse – thick and sharp icicles are formed along the eaves of your home.
The newly created ice dam can seriously damage your fascia boards, exterior paint, and even cause your guttering to sag. If you don't act quickly the situation could worsen to such an extent that your gutters pull away from their moorings. In this event you'd have to pay for a complete repair job. Want to prevent this from happening? Then clean your gutters regularly during the cold months.
5. Rust
If you buy metal guttering, rust should be a major concern. It normally occurs when the joints of iron and steel guttering begins to leak. They can become so rusted that their structurally integrity is irreversibly compromised. This would require you to purchase a full replacement. Stop this from happening by regularly coating your metal guttering with zinc based paint.
Don't Let This Happen On Your Property!
The gutter problems described above will only happen if you allow them to happen – each issue can be prevented if you've got the right tools and techniques. But you don't have to do it yourself. If you haven't got the time to perform regular gutter maintenance just call in a professional team. They'll take care of all the hard work for you.