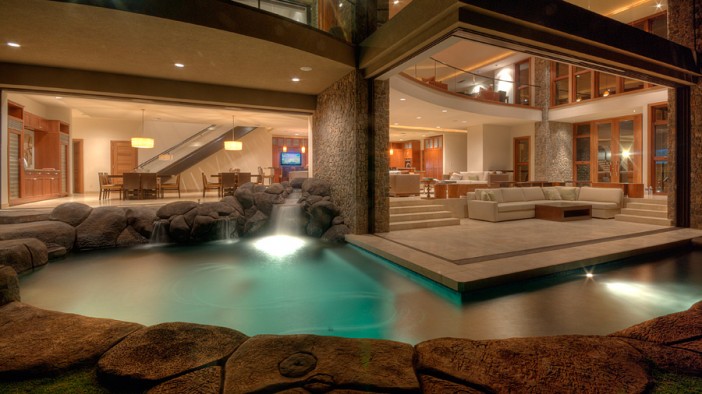 There are many people who aren't looking to live in a fixer-upper. While fixer-uppers have their place, many people want to walk into a ready-made house. If you're looking to rent, sell or increase the value of your home, it's important to make sure it's upgraded to look like a desirable and presentable property. If you're looking for projects to gradually tackle that will boost the value of your home, consider these four amenities.
1. Upgraded Kitchens
The kitchen is the heart of the home. It's where a lot of people spend time preparing meals and entertaining friends. In this case, it's important to update all the appliances. Stainless steel is a very stylish and classic look to try. If your countertops are made of Formica or a laminate material, it's time to upgrade them to materials like granite, marble or quartz. If you don't want to take out all the cabinets and replace them, simply clean them and out and give them a fresh coat of paint or varnish. Add new knobs on the cabinets and they'll look as good as new.
2. Spa Bathrooms
Spa bathrooms usually have a lot of natural elements and clean lines to them. When it's time to take a shower, a lot of people want to have the blissful feeling they experience when they visit the spa. Besides, a lot of older people don't feel great about stepping into the tub anymore. The look of a shower door and the ability to walk in are much more appealing now. Glass showers, wooden benches, tiles and stones are some of the materials associated with a good spa bathroom. To take things a step further, it'd be really nice to install a spa pool in the backyard from places like The Pool Store. No one can resist that type of luxury.
3. Energy Efficiency
It's not enough to have basic windows and doors anymore. When the winter comes, it's easy for heat to escape through windows that aren't sealed well and have cracks. When you replace the windows and doors of a home, you're able to save a ton on the electric bill in the long run. This is also an excellent way of turning a home into an eco-friendly environment.
4. Open Floor Plans
Open floor plans are more spacious and inviting. It's easy for flow freely from one area to another when the walls and stairs aren't blocking it. Open floor plans also help a house feel larger. It's visually appealing. This isn't a DIY project to try though. Consult professionals about knocking down walls. This is important because there might be electrical wiring inside. It's important to keep those wires intact for safety purposes.
These four amenities will do wonders for increasing the value of your home. If you choose to stay and enjoy it, you'll feel like you're living in a brand-new environment. It's always great to keep things fresh and lively so these four changes are worth the costs.