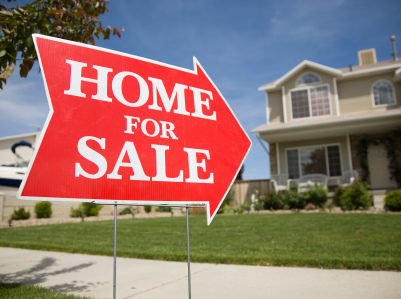 Homeowners determined to sell their home fast must become proactive in the first three to four weeks on the market. In three months, a home listed will become stale because buyers will flock to newer listings. With this in mind, embrace these tips wholeheartedly.
Depersonalize
There are two types of buyers: buyers visualizing the home as theirs because the entire home is empty, and buyers visualizing the home as theirs while looking at home staging items as guidance. None of those buyers wants to see 'the seller' in their vision. Translation: remove personal belongings. Take all items out of the home and move it into your new home or in storage. Cast a wider net by removing pets and pet food from the home (not every buyer is a pet lover). The buyers can't focus on anything else because your items are distracting. A sale is about selling the house; therefore, the house is the main feature, not your personal items.
An Excellent Realtor
The difference between a home sitting on the market and a sold house is the realtor. A realtor plucked from the phone book without research or handpicked because of similar interests isn't the best route toward a quality realtor. Instead, sellers must focus efforts on a realtor with an impressive record of accomplishment, such as realtors from Cudd Realty. Take your time reading reviews online about the real estate agent and asking friends and family for recommendations. From knowing customers' fancy to preparing listings/photos for online/newspaper viewing, this realtor must live and breathe real estate.
The Price Is Right
An excellent realtor will know the right price to list the home. First, determine the home's worth and the neighborhood's average asking price. Next, decide the home's asking price based on the research. Then, take 15-20 percent off the home's asking price. Many buyers will bid due to the low price. Last, let the buyers' bids drive up the home's asking price. Then, simply select the highest price.
Self-Promotion
Assist the realtor in marketing with self-promotion. Advertise the home on social media, emailing/mailing lists, real estate journals/newsletters, and word of mouth. Print flyers and brochures and stick them on bulletin boards located in libraries, colleges, coffee shops, and membership associations/organizations.
The tried-and-true methods listed above should bring many buyers to the home. The same methods will provide lots of bids and a great price to seal the deal. With a little bit of work from you, the home sells quickly.