Getting ready to retire to Florida? Have you been thinking about your housing options when you move?
My favorite city in Florida is Vero Beach. Filled with plenty of homes for sale in gated communities, Vero Beach is the perfect home for active adults.
Some of my clients come here to purchase a retirement home years before they actually retire. They use their home as a vacation place due to the abundance of activities offered by nearby.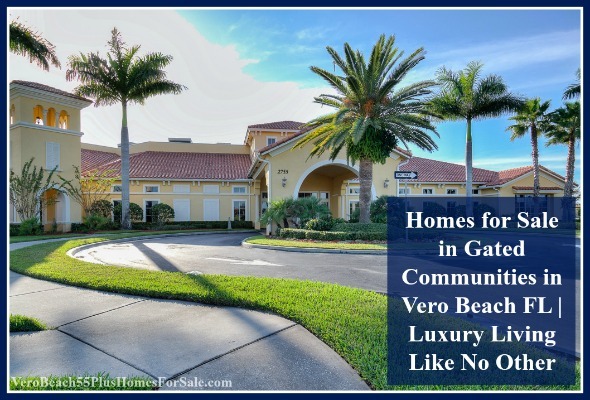 Miles upon miles of pristine beaches await residents and tourists alike. Take a dip or lounge at the wide stretch of sand.
If you like golfing, there are a lot of golf and beach clubs you can join. In one community you can find a championship Arnold Palmer golf course while in another you can play on the Peter Dye golf course.
Apart from golfing, the Vero Beach FL gated communities homes also boast of active fitness centers, tennis courts, spas, and more.
Make new friends as you take a dip in any of the resort-style pools. I'm sure you will enjoy all the exceptional recreational amenities you'll find.
New construction condo or home in Vero Beach Active Adult gated communities
Whether you're looking for a newly constructed home or a wide vacant lot for sale – I can help you find your 55 plus home.
You can choose from 2 bedroom condo to a newly-constructed 3 bedroom home. Take your pick from big oceanfront homes with an amazing view or a cozy bungalow in a secluded cul-de-sac.
Turn your home into your private sanctuary by choosing the right home that fits your needs.
As a trusted real estate agent in Vero Beach FL with years of experience, I can find you the dream retirement home you've always been looking for. We can schedule a meeting so I can discuss with you and your family what features you're looking for and what your home buying budget is. 
Call me, Karen Mathers at (772) 532-3221. I am a licensed full time REALTOR® in Vero Beach in the state of Florida. I look forward to working with you to find your perfect retirement or vacation home here in Vero Beach.