Know how to get top dollar for your home!
Your home is your biggest investment. You want to protect this investment by making sure you get the most equity out of your real estate when you sell your property.
Yes, you certainly can use one of those instant home valuation tools or websites. You can find plenty of those around the internet. Just like they say about the internet, "just because you found it online, does not make it true." :)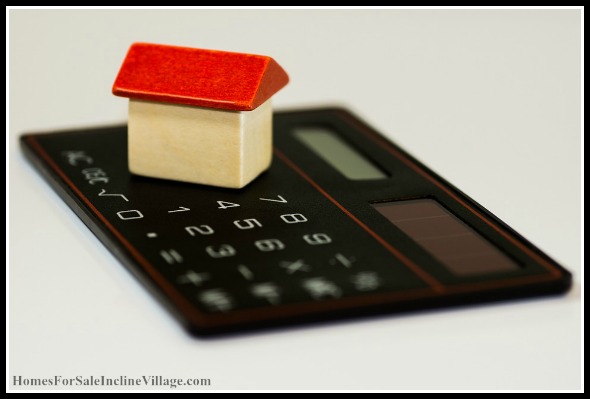 Many people start with an online valuation tool but quickly learn those are not very reliable. Think about it this way: When was the last time someone from one of the valuation sites actually walked your property or came to your house to see your custom upgrades?
The 3 biggest mistakes sellers make when coming up with a pricing strategy are:
Pricing according to what you paid for it when you bought the property.

Adding up all the upgrades you made to the property and then factoring those into the price of your listing price of your home.

Taking the remodeling at face value and adding that to your list price.
All of those have nothing to do with your market conditions. The only way to truly price your home in Incline Village for sale correctly is by using market signals and data while making correct adjustments for your upgrades and remodeling projects.
For instance, adding a bathroom to a 2 bedroom 1 bathroom condo is not going to increase the price of your condo in Incline Village because a 1 bathroom condo is pretty much obsolete in the current real estate market.
Buyers would expect 2 bathrooms. So you won't get back the full cost of a bathroom in this situation.
However, if you were to put a 3rd bathroom into a 3 bedroom, 2 bathroom home, you will get a lot more back in return, though not quite 100%.
How to get the best home valuation report:
Keep in mind that the value of a home is not constant. These values change from time to time, as real estate markets go up and down.
It's important to work with a trusted real estate agent who knows the area exceptionally well so you will be provided with an informed comparative market analysis (CMA). This CMA will then help you and your agent determine the value of your home.
You want to choose a real estate agent who has years of experience. That is where I can help you.
The top 3 factors to base your home price on:
Condition – Be honest. How does your home look now? Does it need a lot of renovations or upgrades? Is it hard to maintain? Know that you should cater to a wide range of buyers so make sure you do not make too many renovations that are specific to one type of family or buyer.
Competition – Compare your home with all the other homes that are for sale on the market. How much are the prices of these homes? If there are too many that are similar to your house (in size, number of bedrooms, and other features), price aggressively. But if there aren't a lot of homes like yours, you may be able to put a higher price tag on your home.
Average Home Sales – How many homes are sold on average in your neighborhood in a month? Use their sales as a benchmark for how long it would take you to sell your home if it is within the price range of these other neighboring homes.
Not all properties are built the same and certainly not all Incline Village homes for sale are worth the same.
Learn how to price your property right by visiting www.HomesForSaleInclineVillage.com.
I have been representing buyers and sellers in Incline Village for over 30 years, specializing in premium properties. Put my years of market experience to work for you.
Call me, Peg Augustus, at 775-831- 2846 to set up an appointment for me to meet with you to start your home valuation. There is no cost and no obligation.