How do you nail down the final listing price of your home? You can start with checking the
home prices in Incline Village NV
.
One of the most difficult decisions when selling your home is what price to put your house on.
Naturally, you would want to get the most money for your home. Who wouldn't want that? :)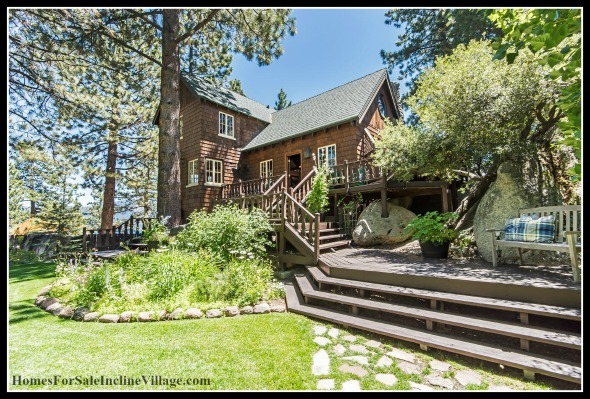 However, if your price it too high your home may sit on the market for months. If you price it too low, you won't get the full value from selling your property.
No matter what phase the market is in, it is always important to price your home competitively. Homes that are priced competitively appeal to qualified buyers who have the means to make a legitimate offer.
So how do you choose a price that will create interest? Here are some things that you should consider:
The Market
You have to get an idea whether you are in a buyers' or sellers' market. When you know the type of market you're selling in, you can create an effective pricing strategy.
If you are in a buyers' market, you have to price your home competitively but slightly above the market value so that there will still be room for negotiation.
If you are in a sellers' market, you will likely have multiple offers if you price your home right. You can even get more than your list price.
As an experienced
real estate agent
in Incline Village, I have intimate knowledge of the neighborhood and I can provide you with valuable information and insight into pricing your home to sell.
The Comparables
Check the homes that have sold in the neighborhood for the past six months. Doing so can help you determine if it is a good time to sell.
Make sure the homes are in close proximity to where you are located. Compare homes that are similar to yours in age and style. Look at the original asking price and the final selling price.
You can even pay a visit to homes on the market now in your area and find out what makes them better or worse than your home.
Got no time to look around?
Put my years of market experience to work for you.
As the top Incline Village real estate agent, I can prepare a comprehensive market analysis (CMA) to determine the best listing price for your home.
A CMA is a side-by-side comparison of similar homes for sale and recently sold homes in your neighborhood. It includes the range of homes in the marketplace and the features that make them unique, including age, location, number of bedrooms, baths, room sizes, updates, condition, etc.
With the CMA you will see where your home fits - in the top or lower price range of similar homes.
Learn how to price your property right by clicking here.  
Call me, Peg Augustus, at 775-831- 2846 to set up an appointment for me to meet with you to start your home valuation. There is no cost and no obligation.