Getting ready to sell your home? Check out these simple hacks that you can do to spruce your home for sale without burning a hole in your wallet.

Filled with homes that feature beautiful architectural styles, Santa Cruz CA real estate properties don't necessarily require over-the-top changes. However, a few home improvement projects can definitely add more to your home's resale value in the future.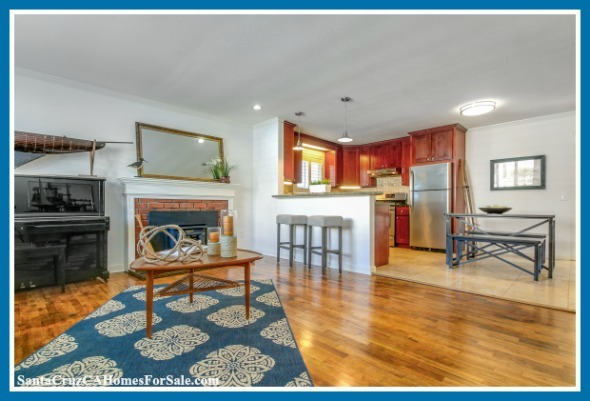 Get the best bang for your buck with these 5 easy tips:
1. Do a minor kitchen upgrade.
A well-designed and fully functional kitchen never goes out of style. Kitchens are where families spend of their time at home. All home improvement experts agree that if you only have a limited budget to update one room in your home for sale, you should focus on renovating your kitchen.
Start with a few appliance upgrades or a new faucet for the sink. You can also update the kitchen countertops to granite and add some beautiful tile backsplash. Improving the aesthetic appeal of your kitchen space will definitely help make your home stand out.
2.Build extra storage.
Convert any extra space you have into storage areas. Add cabinets in the kitchen or hallway. Place some overhead storage in the garage.
Extra storage brings an added appeal to your future buyers because apart from keeping the home organized, these storage spaces also allow them to see how much of their old homes they can bring into the new one.
3. Two words: French doors.
If you don't already have glorious looking French doors, plan to install it in. These add more light to your home and provide you with a sense of a much larger space.
Living in the neighborhood of Seacliff in Santa Cruz CA, homes with French doors allow the homeowners to bring as much light and air from the outside. Plus, can you imagine how beautiful your listing will be: "three bedroom home for sale with exquisitely crafted French doors leading to a garden overlooking Seacliff State Beach."
4. Go green.
It's never a bad move to care for the environment. Most buyers nowadays actually take into consideration how energy-efficient a house is before making the purchase. Green homes also allow homeowners to make sure that the home can help keep the heat out during the summer and in during winter.
5. Don't forget curb appeal.
How your home looks from the outside depends a lot on how invested you are in improving your curb appeal. Your potential buyers see this space first so it wouldn't hurt to upgrade your front door or maintain a clean walkway and a few well-placed shrubs.

Home improvement doesn't have to be a costly affair. Just a few simple adjustments here and there can make your house in Santa Cruz CA a must-visit real estate heaven.
What other home improvement projects are you looking to do before putting your home up for sale?
Hi, I'm Sandy and I live and work here in Santa Cruz. I started my career helping people with their mortgages and in 1998, I started selling homes.
Call or text me at 813-818-7099 to get started with your home search. Since I know this area so well, I will be your guide to finding your perfect match in a home here in Santa Cruz California. You can find out more about me on my about me page here on my website,
click here
.