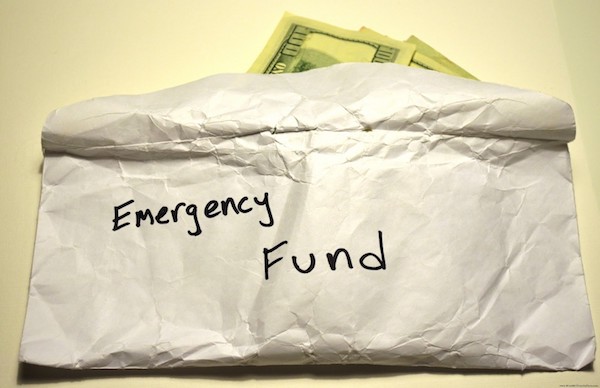 As a homeowner, you understand what it's like when something goes wrong. Something as simple as a small roof leak, a frozen water line, or a clogged drain can end up truly costing you if you don't get the repairs taken care of right away. If you're in need of an emergency repair but your bank account is groaning under the strain, there are a few options for getting the funds you need.


1 – An Insurance Claim
If your home repair was caused by something like a major storm, a fire, or even a burglary, it may be covered under your homeowner's insurance policy. If you have a copy of your policy on hand, review it to find out for sure. You can also contact your homeowner's insurance provider and ask questions about the nature of the damage.

Keep in mind, though, that if the repair is relatively small in nature, you may be better off not filing that claim and instead hiring a contractor on your own. Filing claims against your homeowner's insurance policy can drive up your premiums over time, which can take a toll on your wallet. What's more, when you hire a contractor on your own, you get to decide who comes to your home – and when. Relying on the insurance company often means that you'll need to work with their chosen contractor on their time, which can become frustrating.


2 – Home Equity
If you've been paying for your home for a few years, then there's a pretty good chance that you've built up some equity. Home equity is the difference between the fair market value of your home and the amount you still owe on your mortgage. For example, if your home is valued at $175,000 and you owe $125,000 on your mortgage, you have access to roughly 80% of the difference in equity that you can use for repairs. Keep in mind that you'll pay interest on that equity – it's just like adding to your home loan.

Obtaining a home equity loan takes time, though. Most banks will process your application for a loan within 10 business days, at which point you will receive an approval or denial. If approved, you'll have access to those funds within three to four weeks; much like your mortgage, your home equity loan must go through an underwriting process and this takes time.


3 – Your Credit Card
When the unexpected happens, you may be very tempted to put the cost associated with repairs on your credit card. It's very convenient, and it offers up the means to get the repairs handled right away. There are a variety of credit cards out there, and if you have good to excellent credit, you probably have at least one with a high credit limit and relatively low interest rates.


Even if your interest rates are low, you'll still end up paying a premium to have your home repairs completed. In fact, if you pay only the minimum payment, you may end up spending as much as 50% of the initial cost on interest. What's more, charging a large amount of money to your credit card can impact your credit utilization, which can adversely affect your credit score.


4 – Logbook Loans
Also known as title loans, are options that provide you with the ability to get the funds you need relatively quickly. They're secured loans that are based on the value of your car, so even if your credit isn't perfect, you can still get funding. In most cases, you can have access to as much as 80% of the value of your car by the following business day.

Logbook loans also come with a few downfalls. The interest rates associated with them are typically high; this offsets the risk that lenders take by providing you with funding despite your credit score. Failure to make timely installment payments on your loan may also result in the loss of your car. When you accept the money, you sign a contract that allows the lender to take possession of your vehicle if you default on the payments.

As you can see, there are several different ways to get the funding you need to handle emergency household repairs. It's up to you to consider your unique financial situation and determine which of these choices will provide you with the most benefits, whether you opt for easy-to-obtain logbook loans or lower-interest home equity loans.