It's hard to think past the snow and cold of winter to the green and sun of spring, but you should definitely try. Winter is a great time to get home projects done so you can enjoy the spring. From early spring cleaning to larger home improvements, the cold months provide plenty of time to get things done.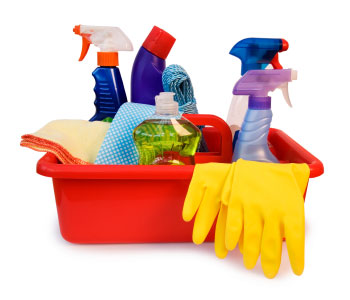 Spring Cleaning
There is no reason cleaning has to wait for spring, and plenty of reasons it shouldn't. During the winter you'll be spending plenty of time indoors with nothing to do but keep warm. Take advantage of this down time and clean up the house! Organization projects, rearranging, and run-of-the-mill cleaning are easy to do when you're already going to be inside. Turn on some music and get to work!
Pests
When winter comes, the pests generally go. Most bugs lie dormant, or migrate before the end of Autumn, so winter is a great time to upgrade your pest control. Replace any broken screens, unsealed windows, or any other way the pests might be getting in to your home before they come back! If you've had some pest problems in the past, you may want to call on the services of experts, like those at Allstate Pest Control, to have them spray for bugs, and inspect for any ways they might be getting in or hiding. It's much easier to handle pest control before they ever arrive!
Sealing
Winter is a great time to find any drafts or leaks in your home's windows, doors, and walls. It's much easier to feel cold air coming into a warm house, than warm air coming into a cold house. Find the drafts and leaks so you can seal them up tight. In addition to helping your home retain its temperature, it helps keep the bugs out too. You may also find slow water leakage from snow sitting on your roof. Finding a slow leak from snow melting sure beats finding a fast leak when it's raining. Seal it up and you'll be good to go!
Planning
If you plan on starting up a garden in the spring, the winter months can give you time to study and learn about what will grow well in your garden. Seed companies often have good instructions on how to grow different plant varieties. Take time to read about the plants you want to grow, and map out how you will plant them when spring comes around. You can go the extra mile by starting some of the seeds inside while the weather is still cold, and transplanting them as soon as you're sure they won't freeze.
Even though we are in the dead of winter, many are thinking about spring and preparing their home for spring success. If your time wisely, you can be ready to soak up the sun, carefree, when spring comes around.