The decision to move is a big one, and once you realize what you've accumulated through the years that needs packing, it can be downright overwhelming. If you're anticipating a move, your first step should be to downsize by getting rid of as much as possible. It's a lot easier to donate and dump than it is to move unnecessary stuff from home to home.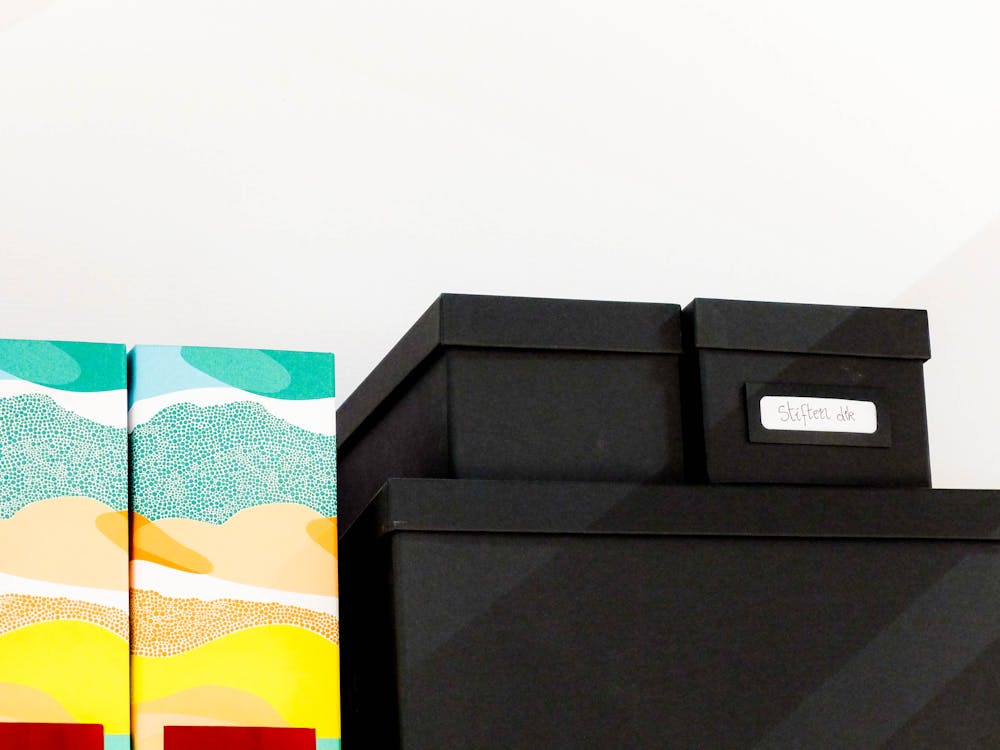 Downsize Before the Packing Starts With These 8 Tips
Downsizing can be a huge time-saver during a move. Once you get rid of the unnecessary items sitting around your home, a move can be much less stressful and it will also be a lot less work.
But before you pull out the boxes and packing tape, check out these tips for streamlining your move and staying sane before the moving trucks arrive at your door.
1. Give Yourself Plenty of Time
It's easy to procrastinate when you know the moving deadline is far in the future, but those dates creep up — fast. And it may take longer to sort through what you want to hang onto and what can go to your new home. When you plan ahead, you lessen the stress of an already anxiety-inducing time in life.
2. Grab a Bag and Ditch the Trash
Clutter and trash lurk in surprising places around the house. Be sure to:
Check the bathroom for expired medications and lotions that don't have enough in them to pump. Trash toiletries you haven't used in the last three months.

In the office, clear out old bills or paperwork. There should be a digital copy of most of these already.

Go through the kitchen and discard expired spices or those near their date.

Check kids' bedrooms and closets. It's amazing what children will hold onto — and forget about — over the years.
3. Move in Concentric Circles
With a giveaway box in one hand and a spare bag for things you can't donate, begin in rooms that are the furthest away from the home's center. Begin in the attic, if you have one, then move to storage areas and the basement. Those places tend to house the items that just get stored rather than used. From there, hit the living room, bedrooms and kitchen.
4. Get Donations, Giveaways and Trash Out Immediately
You may second-guess some of your choices, and one second-guess may lead to another, so it's best to get what you plan to donate or trash out of your home as soon as possible. In addition to helping you stick to your guns, it will also help you get one step closer to packing. You can begin to feel the process and you can feel good about getting rid of things you won't have to pack.
5. Talk With Your Family
It may be wise to do the initial sweep alone or with just parents, but for the second go-around, involve the kids. Has your son played with his storehouse of building blocks in the last year? Are the half-done sticker books worth keeping? Ask your kids what they're willing to part with. You may be surprised at what can be given away, especially when you explain that some of their toys will go to other kids in need.
6. Cancel Deliveries and Subscriptions
You may not want to be without the latest issues of Vogue, but it may save you precious packing time to cancel any regular deliveries — like grocery deliveries from Amazon, prescriptions from specialty pharmacies or magazine subscriptions — until you get into your new space. Even forwarding them to your new address ahead of time makes more sense than having to re-organize them before a move.
7. Dwindle the "Maybe" Pile More Each Day
Downsizing is tough emotionally, and most people reconcile this difficult job and the pain of getting rid of stuff with the "maybe" pile — the pile that may or may not get into the new home. The best practice is not to have one at all, but if you must, work on getting rid of it a little more each day. It may help to envision your old things in your new home when you decide what stays and what goes.
8. Focus on Tomorrow Rather Than Yesterday
Don't imagine all the fun times you had playing with your kids with those LEGOs — if no one is using them, get them to some kids who will. Assigning value to an item based on memory or emotion isn't easy. If it's something truly unique that you'll simply be storing, snap a picture of it. That way, you'll have it to remind you of those times, without having to store it in your new home.
Enjoy the Transition
Downsizing can be fun, especially if you embrace the right mindset. Be prepared to get a little sad about moving on to the next stage, but compensate by knowing the next stage will bring its own set of wonderful memories — you have to make room for the future, too.
Make your move less stressful and more fun by getting rid of the first level of packing — by not packing it. Be brutal during the decision process, and expect a better transition. It's a step everyone will be grateful for when they're hauling moving boxes in and out of trucks.