Updated for 2017-Memorial Day events in Sarasota & Bradenton Area
May is the month that we remember the fallen heroes and our members of the armed forces who have so bravely fought for our freedom that we all enjoy today.
This year marks the 50th anniversary of Federal law declaring this day "Memorial Day" after World War II, although the day originated as "Decoration Day" in 1868.
While we have a long weekend, and usually spend the time celebrating and relaxing, in 2000, Congress passed The National Moment of Remembrance Act, asking people to stop everything at 3PM to pay respect to the men and women who died in service of the country. This time was chosen because it's more likely the time when Americans are most enjoying the freedom made possible by those who died.
We celebrate this year on Monday, May 29, 2017. We wish you all a safe, happy and meaningful Memorial Day weekend.
You May Be Interested in the Article: 22 Fun Things to Do in Bradenton
Memorial Day Weekend Events in the Sarasota & Bradenton Area:
Saturday-May 27, 2017
See: Dog Friendly Restaurants in Sarasota & Bradenton
Sunday-May 28, 2016
Lakewood Ranch will be hosting a special "Tribute to Heroes" Memorial Day Parade (8100 Lakewood Ranch Boulevard, Bradenton / www.eventbrite.com/e/2017-tribute-to-heroes-parade-registration-for-bike-race-parade-floatcar-or-sponsor-tickets-33090432374 5 PM – 8 PM. The parade will include local bands and choir groups, drumlines and dance teams, floats, a kid's decorated bike contest, food, drinks and live entertainment. The pre-parade block party starts at 5 PM, the parade will begin promptly at 7 PM and the street festivities will continue after the parade. All proceeds from this event will benefit Manasota Operations Troop Supports (MOTS). So if you're looking for an evening plan that will engage the entire family, and support a good cause, definitely head to Lakewood Ranch.
Beatsville: Asolo Repertory Theatre (5555 N. Tamiami Trail, Sarasota/ 2 PM,) A Beatnik Musical from the writers of School of Rock. This is a comedy musical based in New York City.
Memorial Day Events in Sarasota and Bradenton 2017-
Monday-May 29, 2017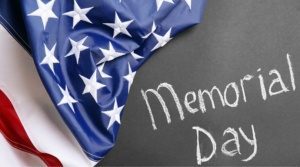 Whether you chose one of these incredible events to attend or chose to stay at home playing with the dogs in the yard, we ask that you take this weekend to remember those who have died in service of our great country and that you give thanks for them.
Please keep their family and friends in your thoughts, and at 3 PM on Monday, May 29th, stop whatever it is that you are doing to honor the National Moment of Remembrance.
View all Bradenton FL real estate today at http://www.SarasotaSandy.com See all the properties available in the Bradenton/Sarasota MLS or call 941-564-9491 to Buy or Sell a House in Bradenton, Sarasota or Anna Maria Island