If you are just starting a business in New York City, you probably already know how hard it is to find good, yet affordable office space for rent. So, how do other business owners manage to get great deals on office space in one of the most expensive cities in the world? Easy – they follow the 10 great tips below and they manage to negotiate themselves a great deal!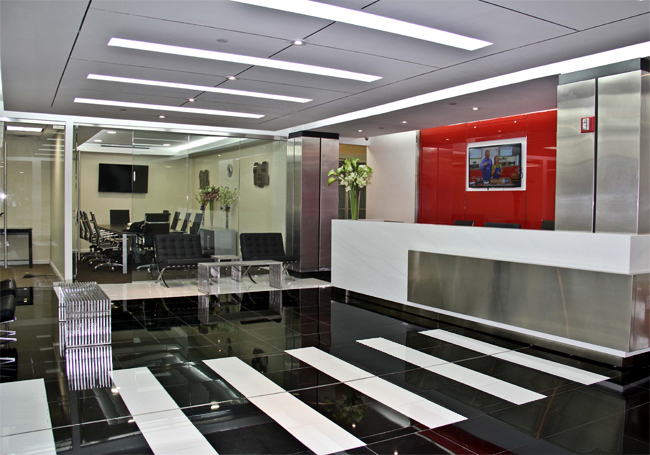 Make a List with Your requirements
The first and most important step in your search for the perfect office space for your business is to make a list with your specific requirements. How much space you need? (It is important that these specifications are needs not wants) What are your top locations? What amenities are essential to the functioning of your business? What is your budget? How long should the lease be? These are all just starter questions – the more detailed you can at this stage, the more stream lined the office search will be.
Short vs. Long Term Office Space Lease
According to statistics the average office space lease in the city of New York is between 3 and 5 years. However, this doesn't mean that you necessarily need to sign a lease for at least 3 years – instead, decide based on your specific requirements, for how long can you afford to sustain the office space if the business goes sour. If this is very early days for your business, a 12 month lease may be advisable whilst you test the waters. For smaller companies, co-working space and sublets are much better option than leasing an entire office.
Ask a friend for help
Even if you are not aware of it, you probably know someone who had already found a great office space for rent in New York. The best way to get help in your situation is to simply ask them for advice – chances are you will learn a lot more information and insights, no matter what their overall experience was, or even better they may have a spare desk that you are able to occupy short term.
Research online
It may be tempting to call phone numbers on office space advertisements throughout the city, but the truth is that the best deals are usually available online. Don't waste your time, just visit one of the many real estate websites in the NYC area and you will definitely find a great bargain.
Seek help from a broker
Getting professional help is always the better way of finding office space for rent in NYC, as professional brokers know the market and all tricks of the trade very well. Even though you are perfectly capable of finding a good office for your business, I can guarantee that a skilled broker will negotiate much better terms than you.
Make room in your calendar
Touring office space is quite a time consuming task and scheduling an appointment can quickly become a nightmare. Before you start touring office spaces, make room in your calendar to accommodate them. You don't want to rush this stage as you may miss important aspects of the offices, what's in the vicinity? Etc.
Bring your list when you tour office spaces
The list you should have created after reading the first tip, is the key to getting exactly what your business needs, so you need to share it not only with your broker, but also with landlords as you tour potential office spaces for rent. In addition to that, you can use it as a checklist to determine how much a particular office meets your requirements.
Make an offer, when you find space you like
If you find an office space that matches your requirements, just make an offer. Even if you are not 100% certain whether this is the one for you, making offers will allow you to negotiate better terms and most importantly eventually rent an office space, sometimes commercial lease deals fall through at the last minute, so it's always good to have a contingency plan.
Consult an interior design professional
Once you find your perfect office space, it's time to consult with an interior design professional and determine the costs of making it fit your business requirements. Once you receive an estimate for the renovation process, you can negotiate your way to additional savings, no matter what % of the costs the landlord agrees to cover.
Don't rush signing the lease
Unlike residential real estate, commercial lease agreements require more time to close. Most of the time, there isn't much to be done to speed up the process, so don't rush it! Instead, spend some time and evaluate the different types of commercial lease agreements and the general legal framework, each one of these provides.