Every construction manager across the building industry understands the need for good communication and well-coordinated collaboration. Poor communication can lead to costly delays for your project. You can lose thousands of dollars and plenty of time due to missed information or insights. If you wish your next construction project to go as you had initially planned it, real-time project management software will most probably be your number one ally.
A trustworthy construction software can be a true game-changer, as it will allow you to keep better track of your project and to make the whole construction process much more transparent and accountable. On top of that, it can make the project more inclusive and it can optimize the quality of your work on site.
But that's not all! Construction managers have some more tricks up their sleeves that help them beat the task deadlines and deliver a great project. Here are some good tips that you can use so you can always stay on track, save time, money and meet deadlines.
Include everyone on critical construction issues
It's no exaggeration to say that a project team should be like a family. That's why, it is indispensable to establish an inclusive culture for everyone. Especially when vital issues emerge, it's highly advisable that you open up the discussion and listen to different opinions. It is no secret after all that construction projects are becoming more and more perplexed and that a large number of people are included in them. Just to name a few, when you are working on a building project it's very likely that you will come in contact with government inspectors, sub-contractors, clients and many other important project agents. Having a project management solution in place can help you manage all your contacts easily and make communication among different departments seamless. Construction software has a distribution feature known as distributed administration which helps you share communication responsibilities with other members included in the project.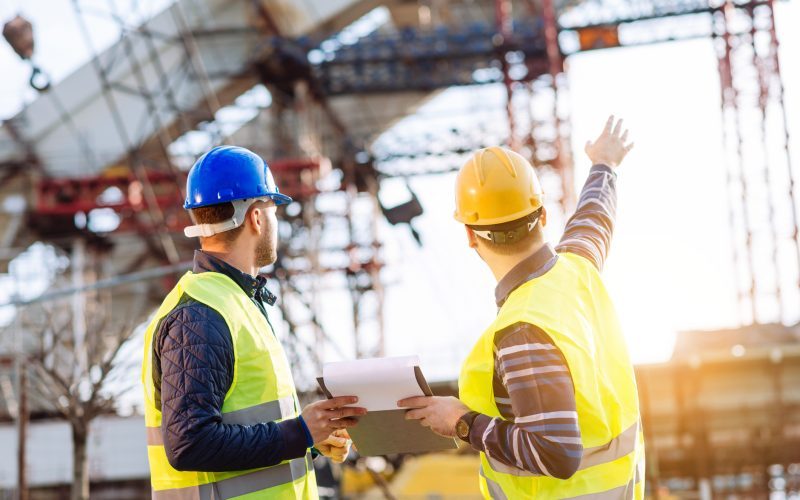 Share project information carefully
Construction projects have plenty of information that are sometimes bulky. Sharing each and every data overwhelms those working on the project. It is important that you only release important or needed information so that stakeholders and workers are not overloaded with needless data. You can separate shareable information from private information using customizable features found in real-time project management software. As the project manager, you will have access to features that allow you to monitor those who have received the distributed information and those yet to read the information. With such capabilities, it becomes easier to keep everyone on the project informed.
Simplify Approval of Upcoming Projects
Having to go through a lot of paperwork before a project is started can affect the set completion dates badly. Both clients and contractors hate extensive paperwork and long approval waiting periods, as they tackle efficiency and they are extremely costly both in terms of financial and time resources. Even the workforce hates being delayed to start projects due to a hold up somewhere in the paperwork process. Digital solutions can simplify the approval process thanks to the optimized flow of information. With easy to use drop down menus, managing communication and coordinating different departments working on a project is now a much simpler and straightforward procedure. All it takes to approve or make a change on the project are a few clicks which is way better than having to go through paperwork.
Protect Your Client's Interests
A construction manager should release any vital information about the project on a need to know basis instead of making all information available. Some information is considered private by the client and your duty as the one in charge of the project is to protect this data for their eyes only. A construction project management system makes it easy to manage such data which gives your client confidence in your abilities. You can control who sees private memos, bids, financial and related information by setting different access levels. By actively protecting your client's interests, you invest in your company both in short and long term. To put it simply, you can build a strong and trustworthy profile for yourself in the market. This will surely bring more clients your way in the future.
Keep everyone updated at any moment
Without reports, those working on the project will be left in the dark. If you want to complete a project within the set time then ensure that everyone involved is up-to-date with what's taking place on site. Construction project management tools help you communicate with stakeholders and your workforce through easy to understand graphs and charts that rely on the information you want them to know easily. With periodic reports, your staff and clients will be confident about the project and its progress. The best part is that through the use of digital solutions (eg. construction software), you can build and deliver those reports automatically and in no time. There is no longer need for spending two or three hours after work on a daily basis in order to put such reports together.
Conclusion
These 5 tips can change how you handle a construction project and help you build a more professional work culture. You will be able to have an organized workforce, good completion records, and happy clients who are ready to rehire you for future projects or recommend your services to other people.
Construction project management tools can be the secret behind successful project managers in the building sector. Using them brings much needed organization in your business and boosts efficiency and collaboration on site.
There is no longer need for spending two or three hours after work on a daily basis in order to put such reports together. Also, you can use online form tools in terms of having immediate feedback. PDF file is one of the most widely known formats across the world. If the Construction managers discovered how to generate a fillable PDF format and perceive the significance of the PDFs, they would receive crystal clear testimonials from the workers.
About the author: Anastasios Koutsogiannis is content marketing manager at GenieBelt.