HOUSE FLIPPING IN N. VIRGINIA DO YOU HAVE WHAT IT TAKES?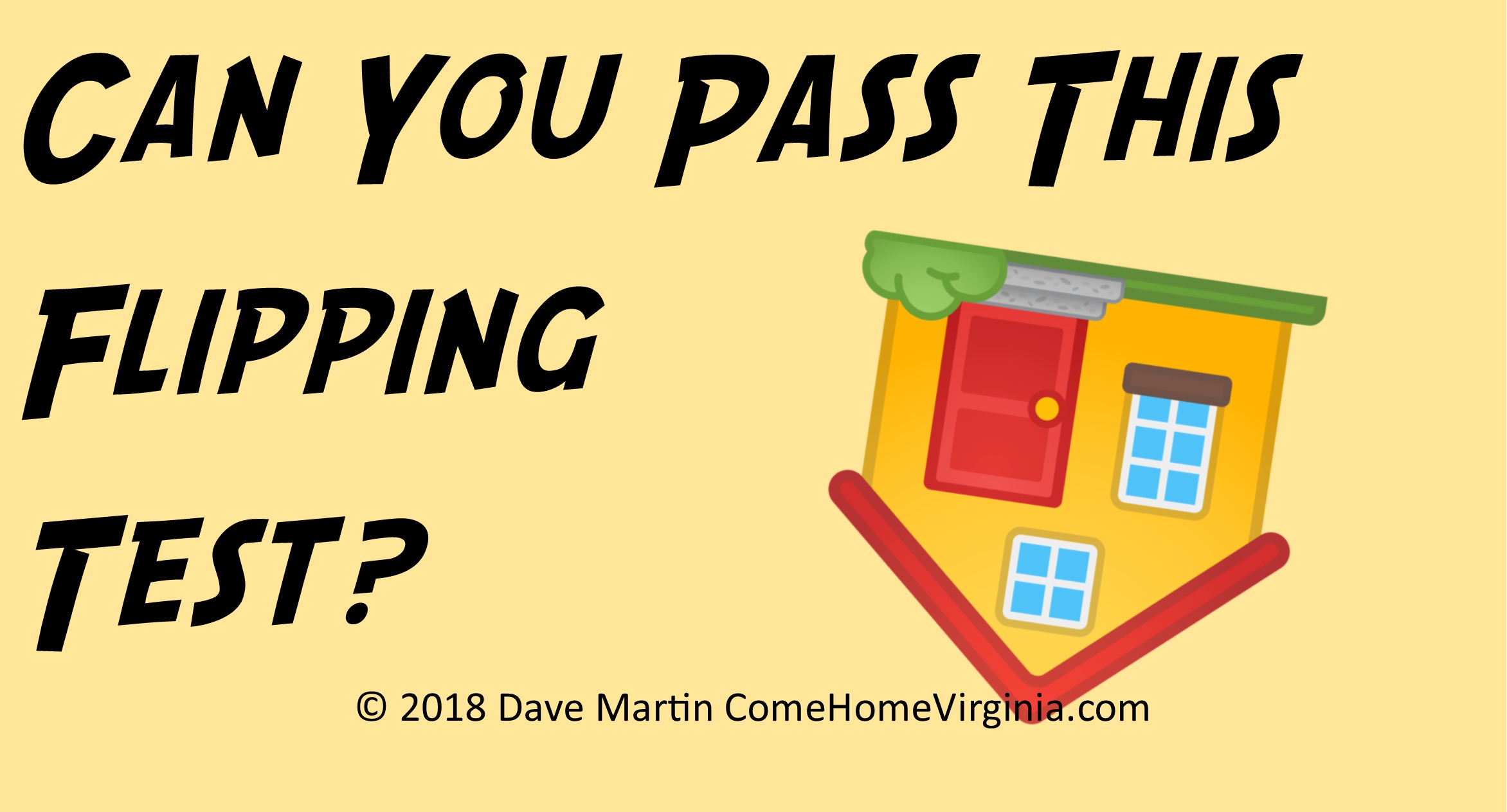 Originally Posted At: www.comehomevirginia.com/can-you-pass-this-flipping-test-alexandria-va-22310

Locally in N. Virginia whether Fairfax, Prince William, Alexandria or other surrounding areas the economy is vibrant and growing. Home prices are nearing or above those seen prior to the banking and real estate crisis and everyday more and more home owners are reaching positive equity. This coupled with continued job growth in our area is creating an atmosphere of strengthening consumer confidence. As well as increasing interest in long term real estate investment and short term flipping. We are regularly contacted by both past clients and new ones asking questions about the status of the housing market the most common questions are:
What is my house worth now? Find Out

Is now a good time to buy a house?

Is it the right time and how can I house flip in this area?
This last question how to flip a house depends much more on you and how you are prepared mentally, psychologically and financially than you may have realized.
Let's talk about what you are likely to encounter if you are going to be a house flipper in the Metro Va market...Read More HERE
---
To protect your interests and make certain that you make the best decisions possible, it's important that you have an experienced and knowledgeable real estate agent that has your best interests at heart.
We are committed to keep you informed and on top of the local Northern Virginia real estate market. You can be certain that we will provide all the information you need to make the best choices for you and your family — even when that best choice is to do nothing. We have been helping individuals, couples and families to purchase and sell homes in Fairfax, Alexandria and the surrounding areas of Northern Virginia for the last four decades, and we would love the opportunity to help you, too. Whether you are buying your first dream home or next, we will take the time to answer all your questions and always give you the best advice available so that you can make your dream home a reality.
---
More Tips For Virginia Real Estate
Sellers These Are The Features Home Buyers Want Most
Move Up To A Luxury Home? — Now Is A Great Time!
You can find Dave on many social media platforms or on his N. Virginia Website Blog. He's an active online real estate marketer who loves helping residential real estate Sellers and Buyers in the Northern Virginia market