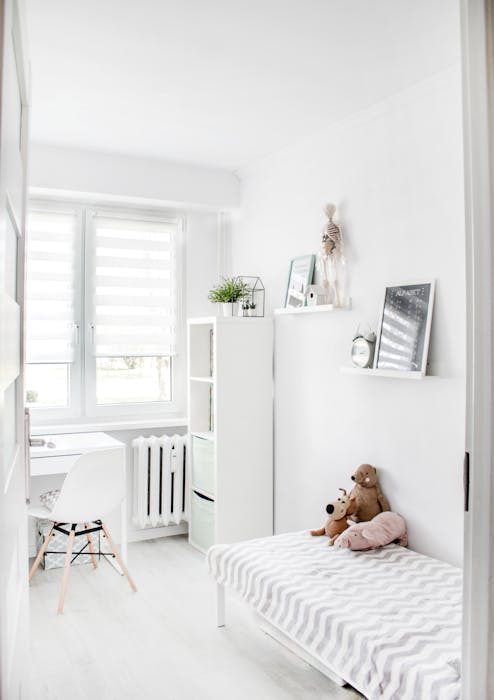 If you are a realtor, then you know how difficult the industry can be. The real estate market has become more competitive with each passing year. This is partly due to technology and also the fact that more people are looking for housing than ever before. Therefore, you want the best strategy to please your buyers. That way, you can sell more real estate and set yourself up for success:
Create a Playroom
One key option that a lot of realtors overlook is creating a playroom. Many of your potential buyers will have kids. If you can keep the kids occupied with a room of toys and activities like the Optimus Prime toy, then your buyers will love you right off the bat.
Not only will creating such a room show your buyers that you understand their challenges and needs, but it will also give you all more time to talk on an adult level. Having to constantly answer questions or deal with the behavior of kids while trying to close a deal can make things go off the rails.
Finally, the buyers will be able to imagine themselves owning the property. When they see their kids playing there, they are automatically thinking of how much fun their child will have in their new home. This is how emotional connections are made.
Ask Questions First, Then Speak
The key to selling anything is questions. And the quality of the answers you get are determined by the quality of your questions. Therefore, seek first to understand and then be understood.
When you are speaking, you are expressing your ideas, opinions, and values. You might just talk yourself out of a deal. Perhaps you end up focusing on one area of the home that you think is awesome while your buyers wanted to see another part altogether.
Give your buyers the chance to tell you exactly what they want in the new home. Ask them where they envision themselves spending the most time. Do they plan on expanding the family? Does one of the parents work from home? Are there certain renovations that they don't want to deal with?
By asking these powerful questions, you put yourself into the role of an advisor. You can guide them to making the right decision because you are already armed with their wishes and desires. Thus, your deal ratio will naturally go up.
Constantly Test and Innovate
No real estate agent can make it in today's world without innovating their approach. When you innovate, you make it harder for other realtors to keep up with you. Buyers will naturally see that you are on the cutting edge and have confidence that you can help them find their ideal home.
One way to innovate is try out new technology right when it comes out. Once everyone is using it, the tech no longer becomes a huge advantage but rather commonplace. Consider being an early adopter of apps, websites, and memberships that give you a leg up.
Once you think you have a great sales funnel in place to find buyers and sell homes, you need to test it. Look at your numbers and figures from different channels. You might think that digital is better, but you might find that in-person door knocking is getting you more leads. The only way to know this, of course, is to test it constantly. After all, the numbers and data do not lie.
When it comes to being a realtor, you have a lot of responsibility on your hands. You need to know the homes in your market first of all. But after that, you need to master the art of pleasing your buyers on multiple fronts. By leveraging technology, playrooms, and constant innovation, you can be well on your way to being the most effective realtor in your market. Then, your pleased buyers will send you a wealth of consistent referrals.