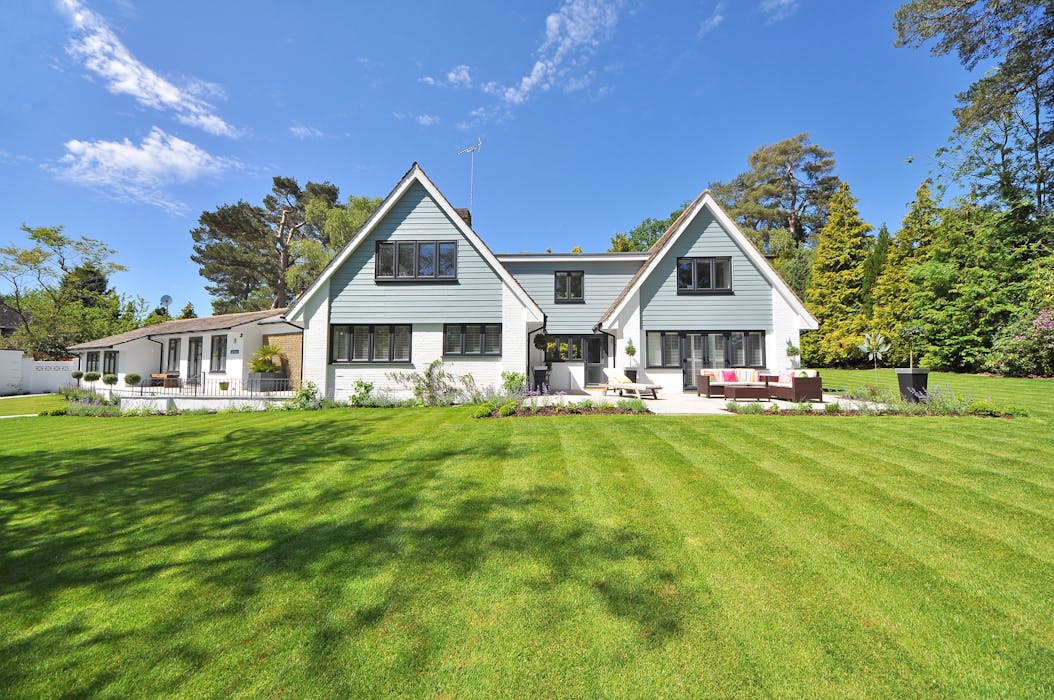 The first year of owning a home, it doesn't quite feel like it's yours. Whether that's because there's something missing or because there's something you need to fix, you can make easy changes that you can make that will really make your house become your home.
1. Start a Garden
There are so many benefits to having a garden. It provides healthy food for you and your family, it helps you and your kids to get outside more and promotes a healthier life. When your kids help out in the garden, they feel more attached to the vegetables that they're eating and actually want to eat the vegetables on their plates. A garden also helps the house to feel more comfortable. In a way, a garden is a form of landscaping. By making a garden you're able to feel as if you've landscaped the whole backyard and it gives you an excuse to change things to be exactly how you want them to be.
2. Find Your Favorite Art Piece
Art is a major way to express who you are. Find an art piece that really shows your personality and place it in a room or in a hallway that you pass by often. It will be that accent piece that really ties it all together and allows for you to feel more connected to the home. You can also look into sculptures that bring the room together. Some people feel more comfortable with paintings than they do with sculptures so do whatever makes you feel most at home.
3. Don't Worry About the Display
A major reason why homes feel like houses is because the house is set up like a display. Everything is too perfect. Your kids feel like they can't touch anything in the house for fear that the whole thing will come crashing down. That's not what you want a home to feel like. Make your home so that you feel comfortable in it. Don't decorate it in a way that makes you feel like a doll waiting for someone to come look inside the dollhouse. Your home is for you, not for your guests. Decorate it as if you are the only one who will see it.
4. Get a Lawn Specialist
Everyone loves to have a perfect, fresh green lawn. Find a lawn care service who can make that vision come true. Imagine walking out in the summer onto a lush green lawn. Your kids can run out and play with their shoes off and you can lay down on it and walk the blue sky roll by. A lawn makes a summer great. Treat yourself by having someone take care of your lawn for you and guarantee that it will be great.
5. Find the Perfect Piece of Furniture
Every home is missing one thing--the piece of furniture that you have always wanted. Whether it's that gaudy red couch or that beautiful elegant mirror, you'll need to get it to make your house perfect. You could even go out looking on eBay or Craigslist to find the piece of furniture so that it doesn't break the bank. The important thing is that you don't feel like anything is missing when you sit down in your living room. Make your home perfect for you.
6. Look into a Family Pet
Pets can be the perfect thing for your house (if you're not allergic to them). A dog can really bring the family together on weekends and teach your children to be dependable as they learn to feed, wash, and take care of the dog. Cats are perfect for the hands-off homeowner. Cats are for people who love the companionship of an animal but don't want that animal to always be up in their face demanding attention. If you want something that is even more hands-off, look into getting fish or a lizard or even a mouse. Find the pet that works with your family and with your schedule.
7. Change it Up
Sometimes we get so used to the layout of our homes that we forget that we love it. To fix that, change it up. Move some furniture around and reorganize the rooms of the house. Make it so that you'll be walking into a completely different room than what you're used to. If there's something that takes up too much space, then get rid of it or replace it with something better. You want to feel like you're in love with the layout of your home and it's okay to try different things to see what works best. It's your house and your decisions.
The important thing is that you love where you live. You want to feel satisfied with all of the changes that you made and you want to feel like you can always do more. Never feel like you're stuck with what you have.