Why Hire a Realtor?
Part 1 - Buyer's Agent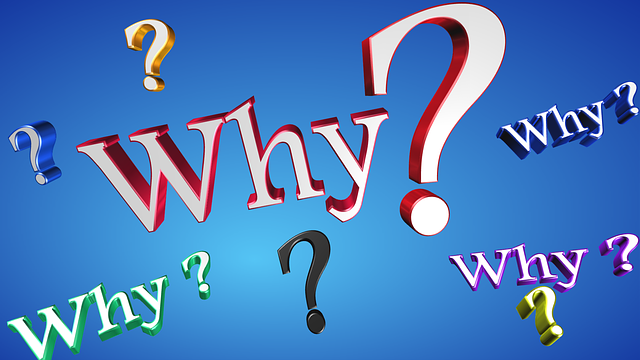 ORIGINALLY POSTED AT: https://www.comehomevirginia.com/why-hire-a-buyers-agent
So, you've decided to buy a house perhaps in Fairfax, Prince William County, Alexandria or other parts of Northern Virginia. You're likely about to make one of the largest purchases of your lifetime. Maybe you don't know where you should begin. Why would you want to spend even more on hiring a Buyer's Agent? Usually you pay very little out of pocket to a buyers agent as little as nothing at all but more commonly a few hundred dollars. You may be weighing the pros and cons of working with a professional Real Estate Agent. Well, there are plenty of good reasons to do just that. They concern the entire process — from start to finish. Here are a few reasons why you won't want to handle this by yourself.
Finding a Buyer's Agent should be the first thing you do, because a good Agent will be able to help you find a lender just right for your particular situation. Your Buyer's Agent can put you in contact with several qualified mortgage lenders. (There are different types of loans for various states of affairs. ) Getting pre-approved for a loan shows Sellers that you are a serious Buyer and will always give you a negotiating advantage over someone who does not have pre-approval, so let your Buyer's Agent guide you.

When you and your your Buyer's Agent come to a proper understanding of your budget, they will help you focus your search on houses just right for you.

When you use a Buyer's Agent, you will see more properties. Not only are they plugged into their Multiple Listing Service, but they are also actively finding homes that are listed as FSBO ( For Sale by Owner) and even homes that Sellers are thinking about listing.

A Buyer's Agent can help you understand the market and guide you through the entire home buying process. A skilled Buyer Representative will also have extensive knowledge of not only the local real estate market but also negotiating techniques and strategies to enable you to secure the property for the best possible price and terms.

And speaking of negotiation, having a Buyer's Agent is crucial during the negotiation process. For example, you may have an opening offer but be willing to pay more if necessary. Because the Buyer's Agent is working exclusively for you, they are required not to tell the Seller or Seller's Agent of your top price, i.e. where you are willing to go if necessary. Or, alternately, perhaps your Agent may instead recommend that you use an ESCALATION CLAUSE LINK in order to let the Sellers know what you are willing to do in your serious attempt to obtain the property. Either way, they are focused on getting you the lowest asking price. They can even negotiate the List Price of a home even in a Seller's Market. NOTE: Most of our Buyer clients are able to save 3 - 7% or more during the current market conditions. And, while it's hard to rank the reasons why you'll want to enlist the services of a Buyer's Agent, perhaps one of the most important reasons of all is...

A Buyer's Agent is required by contract to act in YOUR best interest as your fiduciary, in fact they are the only one during the home buying process that is required to act in your best interest. The Buyer's Agent is On Your Side.
PART 2 HIRING A SELLER'S AGENT / LISTING AGENT HERE
Additional Real Estate Posts
Get Your Credit Score Up Fast — To Buy A House
Home Buying — Preparation for Success
Home Buyers - Costly Mistakes To Avoid In A Seller's Market
Move Up To A Luxury Home? — Now Is A Great Time!
Sellers These Are The Features Home Buyers Want Most
"Why Hire a Buyers' Agent?"
is brought to you courtesy of Dave Martin Realty Group, your Northern Virginia residential real estate experts. If you're considering selling or buying a house in the Northern Virginia metro area, we'd love an opportunity to earn your business, provide you an outstanding experience, and demonstrate to you that:
"Help From The Best Agent Makes All The Difference."
SEARCH HOMES IN ALEXANDRIA, VA
SEARCH HOMES IN ARLINGTON, VA
SEARCH HOMES IN FAIRFAX, VA
SEARCH HOMES IN PRINCE WILLIAM, VA
Dave Martin
Phone
This email address is being protected from spambots. You need JavaScript enabled to view it.
PLEASE CONSIDER FOLLOWING US ON SOCIAL MEDIA AS WELL