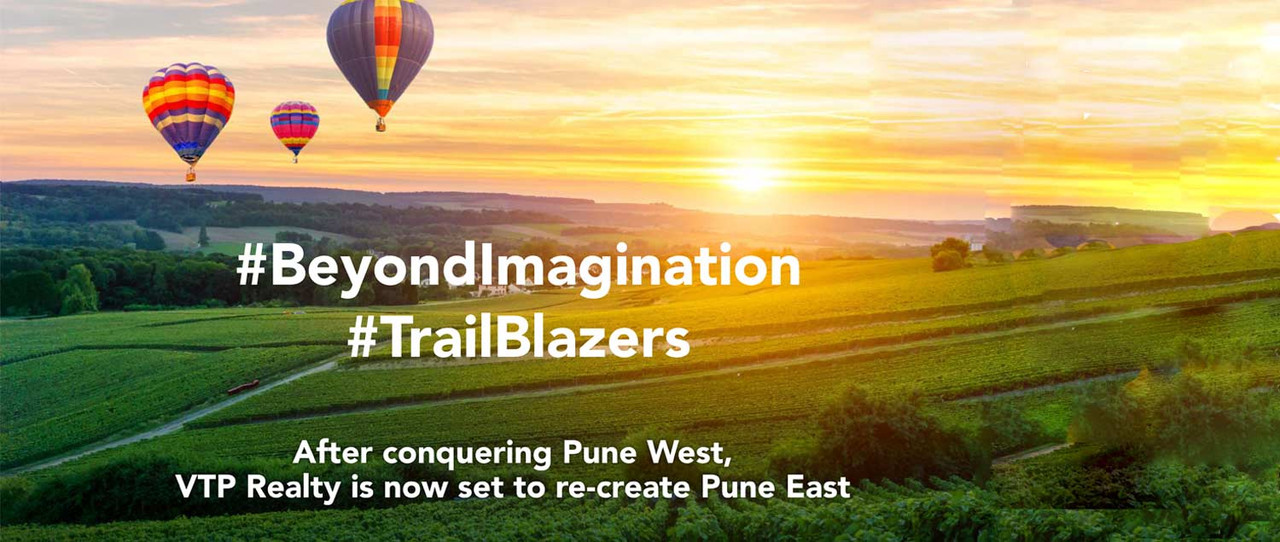 Pune has several prominent localities, where the demand for residential real estate has been increasing. Kharadi, a prominent locality in Pune, draws property owners from various parts of the country. You might be interested in VTP Pegasus, a residential complex developed in the 100-acre township project in the area. The estate brings 1,2 and 3 BHK apartments to you in multiple configurations. The prices range between INR 35 lakhs to INR 94 lakhs. Investors and homeowners looking for a sophisticated property in Pune should buy an apartment in VTP Pegasus Kharadi. The strategic location of the complex, coupled with the clean environment in Pune, makes it a great choice for property buyers.
Commercially, Pune is an important city in India. The metropolitan is known for its emerging IT industry. Other industries, too, are well-developed in Pune. A large number of blue-chip companies and MNCs have expanded to the city. As a result, the residents can tap the potential commercial and business prospects here. The last few years have witnessed a surge in the number of families migrating to Pune. In case you are interested in owning an apartment in this city, check out the amenities in VTP Pegasus new Kharadi. The residential complex brings you a wide range of lifestyle and healthcare features. Sports enthusiasts will also enjoy a great time in the complex.
The strategic location of the estate makes it a prime choice among property owners. The important schools and hospitals in Pune can be accessed quickly from the residential estate. The families can also reach the places of entertainment in the city in quick time from the complex. If you prefer residing close to the green zones, this is a great opportunity for you to buy your dream home. The residents can enjoy a blissful lifestyle in the estate. You may have a walk in the designer gardens or landscaped spaces in the complex during your leisure hours.
The prices of classy homes in VTP Pegasus by VTP Realty are likely to escalate, with the growing demands. Book your dream home in this complex now to enjoy the aristocratic lifestyle in Pune.