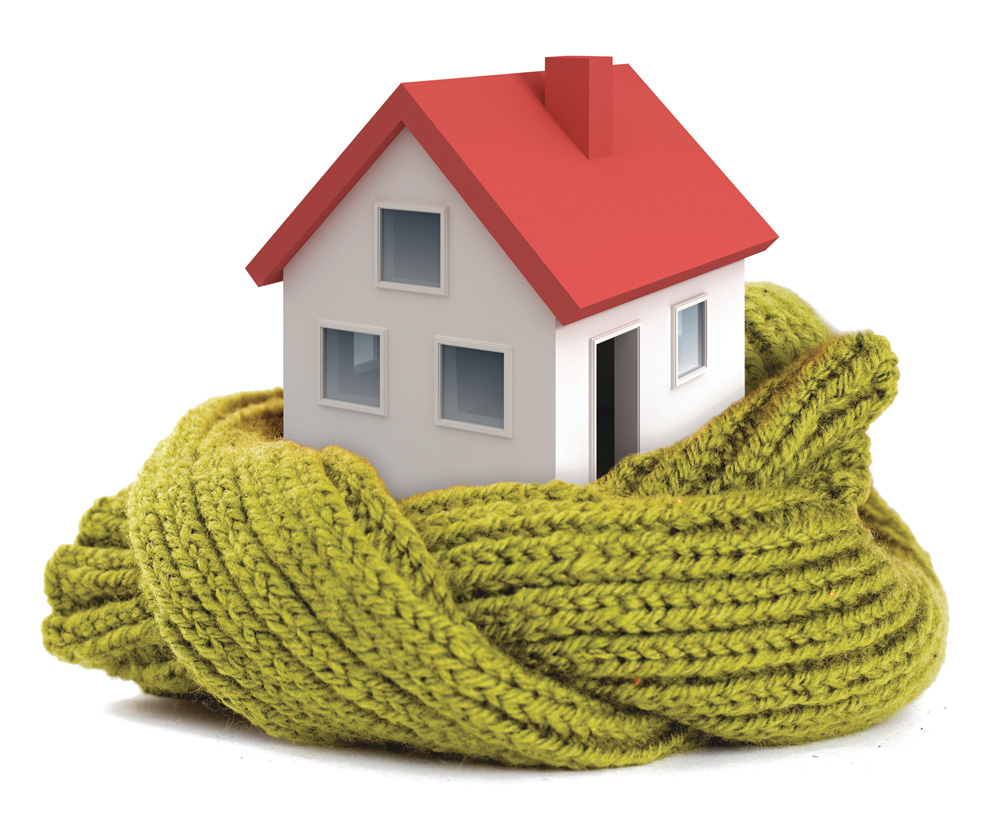 The winter heating season has already begun, running from October 1st through March 31st. The Northeast is expected to experience temperatures 3% colder than last winter.
Hefty energy bills don't need to dampen your holiday season. What can you expect to spend this winter compared to last season? 
Estimated Cost Comparison of Heat Sources for Winter 2013: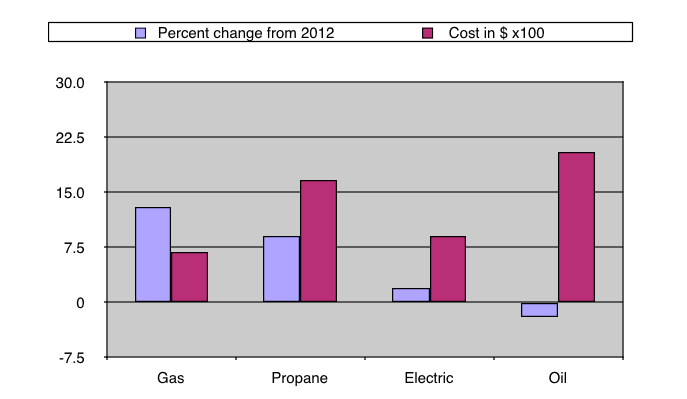 Natural gas: 13% higher $679
Propane: 9% higher $1,666
Electricity 2% higher $909
Heating Oil: 2% lower $2,046
Reduce your energy bill, save money, and add value to your home with 7 simple and effective energy and money saving tips.
1. Start with an energy audit: 
An energy audit will assess the needs and energy efficiency of your home. An energy audit can be done by yourself, local utility company, or independent energy auditor. Visit LIPA for more information about home energy audits and rebates on Long Island. 
2. Take Care of Your Furnace:
Heating the home accounts for 45% of your winter energy bill. 
Set the thermostat to 68°F during the day.
Set lower during the night or if you are away from home. 
You can save 5% to 15% a year on your heating bill by turning your thermostat back 10-15 for 8 hours.
Heat pumps, electric resistance heating, steam heating, and radiant floor heating may require specially designed programmable thermostats to get the same results. 
3. Take Care of Your Water Heater: 
Water heating accounts for 18% of your bill. 
Set your thermostat at 120°F to reduce heat lost to the environment. 
Wrap old water heaters with an insulation jacket.
Insulate hot water pipes for additional energy savings. 
4. Seal Air Leaks: 
Thoroughly check the interior and exterior of your house for cracks, gaps, and holes. Pay special attention to chimneys, ceilings, plumbing fixtures, furnace flues, electrical outlets, switches, windows, and doors.
Fill spaces with caulk or spray foam according to the size of the opening.
Add a door sweep under exterior doors.
5. Upgrade Windows:
Install exterior or interior storm windows.
Install a window insulation kit. 
Install insulating window shades.
Keep curtains and shades at closed night, open during the day.
Clear south side windows for winter sun to heat your home.
6. Improve Insulation:
Add insulation to the attic - the most cost-effective way to add comfort all year.
Add insulation to exterior walls if it still feels drafty.
Consider adding insulation to crawlspaces and basement.
Check with a professional contractor for proper installation. 
7. Find more Green Living Tips HERE.
Take advantage of these simple home improvement tips and enjoy lower heating costs, reduced energy use, extra savings, added warmth and comfort this winter. 
Follow me on Twitter 
http://money.msn.com/saving-money-tips/post—15-low-cost-ways-to-reduce-your-winter-energy-bill
http://triblive.com/neighborhoods/yourallekiskivalley/yourallekiskivalleymore/4852895-74/oil-heating-gas#ixzz2jjGLZRJ1