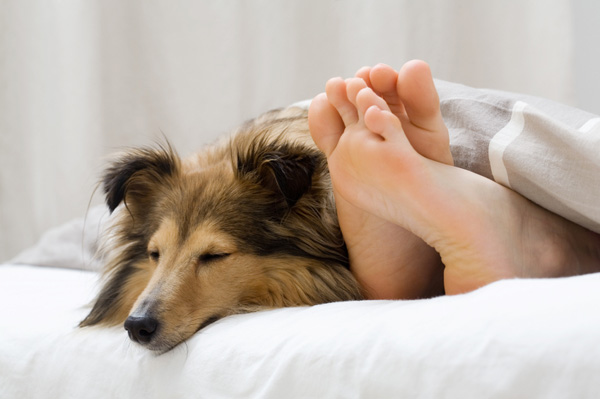 Did you know we spend approximately 1/3 of our lives sleeping?
The bedroom is supposed to be an oasis - a place of peace, safety, and happiness. But it can also be a potential source of toxins and chemicals. 
Many options are available to green up your bedroom from adding plants to investing in an eco-friendly mattress. 
Protect your health and create your green bedroom oasis with these 8 eco tips:
Indoor plants - Adding some hearty indoor plants is the simplest way to begin greening up your bedroom. Plants can help improve air quality and add a bit of Mother Nature's beauty into your sustainable oasis. 
Eco Flooring - Eco-friendly flooring is cost-effective, durable, and devoid of harmful pollutants such as formaldehyde, benzene, and volatile organic compounds (VOC's). Cork, bamboo, or natural fiber carpeting are fantastic green options for the bedroom.
Eco Paints - A fresh coat of paint can liven up your bedroom, but most conventional house paints contain VOC's. Choose green products verified for top performance, consistent environmental standards, and social awareness. 
Eco Mattress - Choosing your optimal green mattress takes time and a solid financial investment. Keep in mind that there is no regulated certification for "green" or "natural" mattresses. Look for mattresses free of polyurethane foam and contain no fire-retardants such as PBDEs (polybrominated diphenyl ethers). Choose materials such as organic cotton, pure grow wool, 100% natural latex, hemp, and steel innersprings. Support your mattress with a natural, untreated

Forest Stewardship Council

(FSC) certified wood box spring. 

Eco Bedding - Many bed linens are treated with formaldehyde to make them soft. High-thread count and wrinkle-free sheets are often treated with chemicals. Choose bed linens in fabrics like organic cotton and bamboo to cover your green mattress. 
Eco Lighting - Make the switch to LED lights. While LED lights are more expensive than traditional lighting, you get 50,000 to 100,000 uses. 
Eco Scents - Eliminate chemical-scented candles, synthetic fragrances, air diffusers, and room sprays. Try bouquets of lavender and rosemary. Choose plant-based scents, 100% essential oils, non-aerosol citrus room spray, and soy-based candles.
Energy-Efficient Windows - Keep it cool in the summer and cozy in the winter by installing energy-efficient windows and insulating window shades/curtains.
Create a healthy, green, clean, and sustainable bedroom oasis today for sweet dreams tonight! 
**Note: From the Green Science Policy Institute - "Manufacturers can begin to make flame retardant-free furniture under the new regulation, TB117-2013, beginning January 2014. Although the new standard can be met without flame retardants, it does NOT ban their use. Look for the TB117-2013 label on products, and then verify with your retailer or manufacturer that products do not contain flame retardants."**
Come follow me on Twitter and Google+ 
Subscribe to my ezine Holistic Realty News, an integrative news source for holistic living.
Please share this article and your comments! 
More Green Articles:
7 Eco-Friendly And Beautiful Flooring Options To Enhance Your Home
7 Eco-Friendly Paints For Your Home