Skeptical about the real estate market in 2014?
The Magic-8-Ball says "Outlook Good".
Here is an excellent infographic from Than Merrill of FortuneBuilders.com summarizing housing sector predictions for 2014: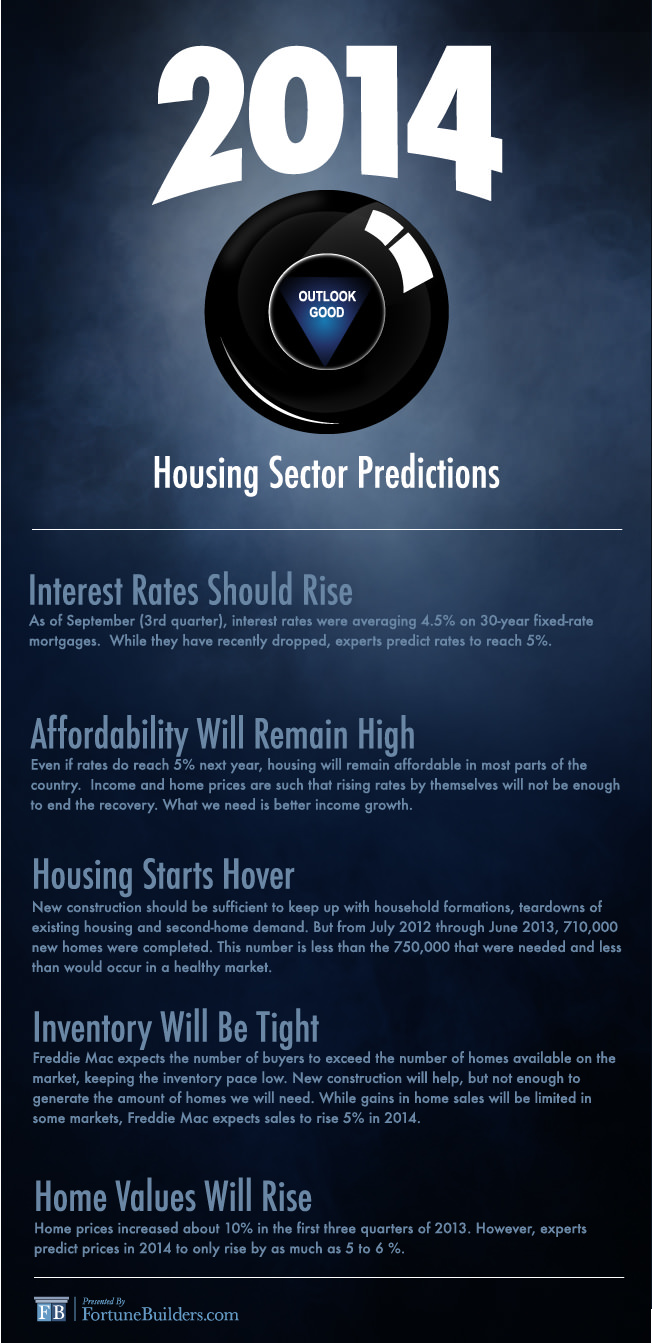 For more housing market predictions read 10 Real Estate Market Trends to Watch for 2014.
*Keep in mind that local market trends may vary. Consult with your local REALTOR® for the latest market news and information.*   
Have a comment? Leave me a message for me on Twitter and Google+ 
Subscribe to my ezine Holistic Realty News, an integrative news source for holistic living.
Please share this infographic and your comments!