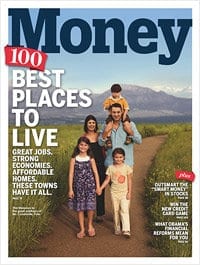 While I have a bias about Hopkinton, MA and think that it a great place to live I am not alone. As recently as 2009, Money Magazine ranked our town of Hopkinton as the 19thbest place to live in the United States. Hopkinton is fortunate in having loads of green space. Near the center of town is an 84-acre forest. Additionally throughout the town are seven more parks.
While those who end up looking to take residence in Hopkinton usually do so for its bucolic beauty, great schools and fantastic commuting location, what put the town on the map was the fact that it is the starting spot for the world famous Boston Marathon! The town enjoys a national spotlight every April. Hopkinton has been the starting spot of the race since 1924. Every year thousands of the worlds top runners end up in town to showcase their athleticism in the 26+ mile trek to Boston.
Anyone who lives in town can share what an exciting day this is as well as the days leading up to the event when the town is over run by news crews from all around the world. One of the hot spots to hang out along the route is TJ's Restaurant and Bar on the Ashland/Hopkinton town line where there are hundreds of people who gather to cheer on the runners. The atmosphere is heightened with a choice selection of music blaring from the loudspeakers to pump up the runners.
Historic Hopkinton
Hopkinton is in the Boston-Cambridge-Quincy metro area in Middlesex County. The town is located 26 miles west of Boston and 195 miles from New York City. Named after Edward Hopkins, a Harvard benefactor, the town incorporated in 1715. The State Register of Historic Places lists 215 Hopkinton properties. The National Register of Historic Places lists these same 215 properties. In recognition of its rich history, the town created a historic district around the town common. The town has within its borders a village called Woodville. In 2005, the town made a second historic district in the village that includes 97 properties.
Hopkinton Home Selection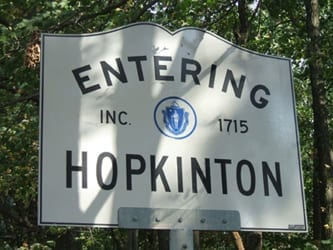 As a Hopkinton Real Estate agentI have first hand knowledge of how popular Hopkinton is as a place to call home. The town is loaded with subdivisions where families are thriving. In fact, Hopkinton has more subdivision type neighborhoods than most other nearby communities in the Metrowest area. As a life long resident of Hopkinton, I watched as the newer subdivisions developed from the mid 1980′s through the early part of the 2000′s. Numerous exceptional builders were attracted to Hopkinton and built high quality housing here. With the large number of established neighborhoods, there are many choices when thinking about Hopkinton real estate. You can choose from a lower priced condominium to a multi-million dollar estate. But, most homes fall into the five hundred thousand to seven hundred and fifty thousand dollar price point. Despite the real estate melt down of 2007, home prices in Hopkinton have by 94.25 percent since 2000. This growth rate is almost 80 percent more than the state average for the same time.
Hopkinton Schools
Public - One reason Hopkinton real estate is so popular is the excellent school system. Here are some facts that every Hopkinton Realtor shares with families looking for Hopkinton real estate.
Hopkinton Public School spends $7.554 per student.
The student teacher ratio is a low 13:1.
There are only 977 students per librarian.
There is one counselor for every 285 children.
Publications consistently give high marks to Hopkinton schools – Boston Magazine consistently rates the district as one of the best in Massachusetts, Newsweek Magazine ranks the high school as one of the top five hundred in the country, and in 2012, US News and World Report ranked the Hopkinton School District third in the country. In addition, the Hopkinton school district now offers a fee-based full-day Kindergarten option. This option is so popular admission is by lottery. Private Schools - There is one private school in Hopkinton Massachusetts. It is the Metrowest Christian Academy. It is a pre-k through five school with 83 students and 9 teachers. It has a student/teacher ratio of 22:9.
Schools of Higher Education Nearby
Quinsigamond Community College
Framingham State College
Wellesley College
College of the Holy Cross
Massachusetts Bay Community College
Worcester Polytechnic Institute
Babson College
The Crossroads of Massachusetts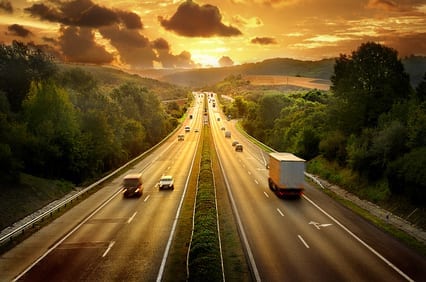 Hopkinton, MA is at the heart of the cross roads to New England including the Mass Pike and Route 495. In Hopkinton, main highways include the renowned I90 (Mass Pike) that is the longest interstate in the country. Also, here you find I495, State Route 135, and State Route 85. The commute to Boston is about forty minutes and most commuters drive themselves, though 9 percent do carpool. Framinghamis only 7 miles from Hopkinton and has an Amtrak station if you prefer to take the train. There is also the commuter rail in adjoining towns Southboro and Ashland.
Hopkinton Parks
Hopkinton has eight town parks and is home to two state parks.
Hopkinton State Park
Whitehall State Park
Reed Park
Sandy Island (Town Beach)
College Rock Park
Terry Park
Berry Acres
Carrigan Park
Aiken's Park
EMC Park
Bicyclists have plenty of places to ride with more than 649 bike trails you can take a different ride each day for more than two years and never repeat a ride.
Culture in Hopkinton Massachusetts
Thought the town is a small bedroom community of just over 14,500 residents it is proud to be the home of the Hopkinton Center for the Performing Arts. The center has a resident theater group called Enter Stage Left. Enter Stage Left is a community theater group on a growth streak. The town also has the community run Hopkinton Historical Society that according to its mission is to respect and safeguard the history of the Town of Hopkinton while providing a safe place to store and display historical artifacts.
The society explains the rich history of the Town of Hopkinton and educates the residents and visitors about life in the early days of the settlement of New England. To enable the Society to fulfill its mission it holds social, educational, and fundraising events all year long. The society also has the responsibility of maintaining documents in an active archive that are important to keeping the Town's history for generations to come. Metrowest Symphony Orchestrais the Symphony in Residence at Hopkinton High School since 2007. It is composed of both professional and volunteer members. It holds open rehearsals and welcomes anyone who wishes to join.
Businesses in Hopkinton
Though the town has many local shops and boutiques, it is home to Massachusetts's largest technology company, EMC Corporation. EMC Corporation employs 6,800 people in Massachusetts many in the Hopkinton headquarters that pays more than $1 million each year in property taxes. It also is a beneficiary to the town's schools and recreation department. In the town down shopping district are Hopkinton Drug, Bill's Pizza, Hopkinton Gourmet, and Colella's market.
Hopkinton Crime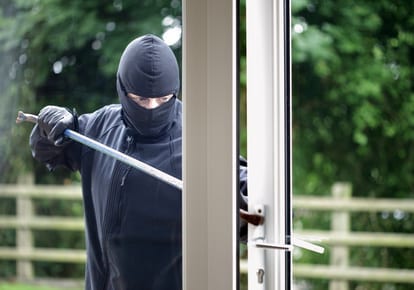 Hopkinton is a very safe community. There were only 2 violent crimes in 2010, 1 auto theft and 97 thefts of personal property. Few towns have as much going for it as Hopkinton, MA. It has small town charm and values and quick access to Boston for a fun night out. The school district excels and more than 95 percent of graduates further their education. The neighborhoods are varied and there are two historic districts that maintain the charm of old New England.
As a forty-six year resident of Hopkinton there is no other place in the Metrowest Massachusetts area I would rather live. If you are being relocated into Massachusetts and are not sure about your landing spot make sure you come and check out why the town is off the charts in terms of its popularity! The Metrowest Massachusetts area certainly has a variety of communities each with unique Real Estate characteristics. You would be wise to check a number of them out before making a final choice but I can almost guarantee Hopkinton will be at the top of your list!
Bill Gassett is a nationally recognized Real Estate leader who has been helping people move in and out of the Metrowest Massachusetts area for the past twenty six plus years. He has been one of the top RE/MAX Realtors in New England for the past decade. In 2012 he was the #1 RE/MAX agent in all of New England. Connect with him on Google+