There are a lot of places with amazing architecture all around the world, and if you are a connoisseur and a fan of different styles, techniques and designs, it is such a shame not to see some of them in person. Start with Rome, Shanghai, Barcelona and Athens to see what beautiful sights this world has to offer.
Rome, Italy
If you ever decide to visit some of the countries in Europe, I suggest that you leave a few days to visit Rome in Italy. The examples of early Western civilization in Rome's architecture are something you should see at least once in your life. All those majestic buildings like The Pantheon, The Colosseum, The Temple of Venus and the Roman Forum are the most famous and also the most visited by tourists, but don't forget about The City of Vatican, the Sistine Chapel, Trevi Fountain and Spanish Steps, to take a rest from all that walking up and down the cobblestone alleys of Rome. If you are an admirer of ancient, renaissance or classic architecture, this city is definitely the one worth visiting.
Shanghai, China
Shanghai is one of the top architecturally developed places on earth. Their innovations in construction, architecture and design don't stop to amaze us. Majestic malls, hotels, sports and entertainment centers are being developed as we speak. If you decide to visit Shanghai, make sure that you visit the Pudong district, where you will see some of the tallest buildings such as the Jin Mao Tower and the world's tallest building, the World Financial Center. Even with all this contemporary architecture, you will be able to see some of the city's past and some colonial architecture in the Bund district. There are examples of modern architecture even in this part of the world, and you will be able to see some of it if you go to the Shanghai Grand Theatre. Explore and see what else this largest Chinese city has to offer to you, and I am sure that you are not going to be disappointed.
Barcelona, Spain
This city has Antoni Gaudi's name all over it. You are not going to believe how much art is concentrated in this town in Spain. You can pick any warm summer day to go across this lively city on a Vespa and visit some of its most famous places like La Sagrda Familia, located in the center of the city, Casa Mila or Park Guell. Catalan architecture from different eras can be found all over the city - from medieval to contemporary, you name it. Make some lifetime memories as you witness the works of art of some of the worlds' greatest architects, sculptors and designers such as Lluis Domenech i Montaner, Santiago Calatrava, Frank Gehry, etc.
Athens, Greece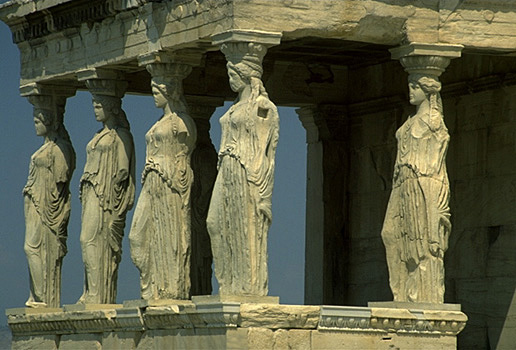 Greece is famous for its architecture dating back to 900 BC, mostly located in Athens. Prepare your legs for a long stroll up The Acropolis, a huge site where you can see what's left of a very early civilization. The Parthenon and its ornate designs, with the supporting columns typical to Greco-Roman style, are completely different from The Academy of Athens, a more modern styled site – so you better have a full battery on your camera and stay prepared for shooting. Athens offers so much more than any mere mortal can handle, so prepare to be truly amazed.