Preparing your home through a renovation project can be as overwhelming as it can be exciting. Deciding what décor to choose, which windows to install and what doors to bring home requires a lot of pre-meditative thought. Especially deciding on the kind of doors you would like to choose for your home is important as these can prove instrumental in adding a lot of charm and character to your home.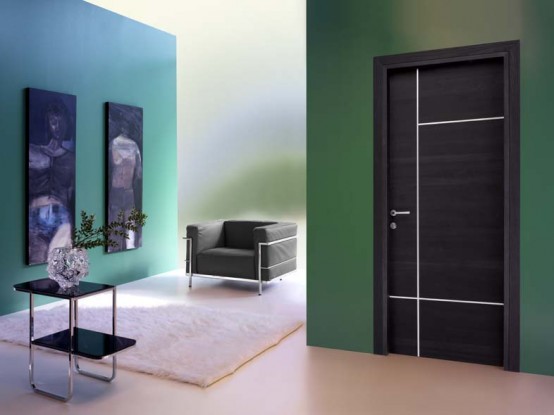 Doors are available in a plethora of designs and styles and choosing the right one can be quite a task. Doors not only act as a security blanket but also behave as an integral part of your home décor. Hence, choosing the right kind of doors for your home is extremely important.

Here are some inspiring design ideas that you can consider while choosing modern interior doors for your home.
 
1. Closet Doors: Modern customized closet doors do more than just hold your clothes and accessories; they can in fact add a striking feature to the overall décor and ambiance of your room. You can opt for high rising floor to ceiling closet doors. You can opt for different options in custom made closet doors such as sliding doors, bi-fold doors, pocket doors, and many more.

2. Wooden Entry Doors: Consider choosing wooden doors for your main entrance. Wood is naturally inviting and warm thereby creating a welcoming aura for your guests. You can choose from among a large variety of wood such as oak, teak, and mahogany, to name a few. Have your doors customized by getting elaborate decorative patterns designed on them.

3. Sliding Glass Doors: Sliding doors can be installed in the interior part of your humble abode. Hallways are generally considered to be a transitional space and accommodating a sliding glass door here can take your décor up a notch and make it look more stylish and contemporary.


4. French Doors: These doors are dramatic and lend a sophisticated look to your entire house. These are hung on their hinges and installed on either side of an opening. They are elegantly designed and offer an unhindered view when open to their full extent.

5. Bi-fold Doors: Bi-fold doors are usually used for areas such as pantries and laundry rooms. If you want these parts of your home to blend in with the rest of the décor style of your abode, then consider installing these simple yet classy looking doors.

Once you start your home renovation project, you will realize there are a lot of door options to choose from. Don't let varieties overwhelm you; trust your instinct and always choose a door for its functionality as well as its design. Once you find the door that you are looking for, everything will fall into place.

Share your thoughts on this article by leaving your comments below.