People tend to feel safest while they are in their own homes, and that applies for their children as well. However, apart from the positive placebo effect that comes from residing in your own humble abode, you should know that health threats are everywhere, and if not cautious, both you and your children are likely to have health problems even when you spend the majority of time indoors. This mainly applies for kids due to the fact that grownups tend to have a well-developed immune system. Although it is true that environment is responsible for making you resilient, if not careful, your kids may end up very fragile in the future, thus the best solution is moderation - you should not be too careless or overprotective. Let us go over the things you should look out for if you want to lower the level of health threats in your home.
Dust mites
Dust mites are tiny insects, usually feeding on very tiny pieces of dead skin, thus they can be found mostly on our rugs, beds, plush toys etc. Since they are really tiny, we often inhale them without even realizing, but these little creatures are a far cry from harmless to our organisms. Dust mites are mostly held responsible for triggering asthma and allergies, meaning that even if none of the family members is a smoker, the ongoing sound of coughing is very likely to be heard unless you regularly wash the mattresses, rugs and plush toys. The most efficient method to be sure you exterminated dust mites is washing in hot water.
Mold allergies
When your house is sick, you are likely to get sick as well. If one was to accidentally inhale or ingest mold into his or her body, he or she could be prone to some serious, long lasting damaging effects. Weakened immune system, hormone disorder, liver damage and even cancer are possible outcomes if you do not get rid of mold in your home. If you notice that your kids have wired skin reactions like rashes, or if they have watery and itchy eyes, difficulties in breathing and swallowing then your child might have a negative reaction to mold that is inside your home. It is of utmost importance that you eliminate mold and mold spores that have infested your household.
Salmonella and E. Coli
These are bacteria which attack intestinal tract, causing diarrhoea and, in some cases, even dehydration. One is very likely to encounter problems caused by these two forms of bacteria by eating raw, contaminated food, like beef, eggs, fruits and vegetables. It is imperative that you are cautious when buying your food, and that it is properly cooked on the right temperature.  It sounds like a common advice, but make sure your hands and you working surface in the kitchen are properly cleaned before you start preparing meals.
Pesticides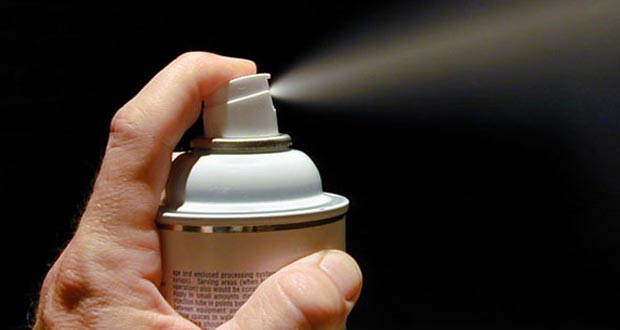 With our endeavours to fight insects with insects repellent, weed with weed killers, fleas and ticks with proper shampoos, roaches with sprays etc., we turn our home into a true pesticides lair. Pesticides are a posing threat to your nervous system and to your breathing, and they are also a leading cause of childhood poisoning. Remember to follow the instructions on the label when using these pesticides, and keep them locked and out of reach in order to protect your children from ingesting them, and of course, take a shower after you have used them, since these are poisons products.