Selling your home is one of the most important, if not the most important, financial undertakings you'll ever have. To ensure that your home sells for an optimal price, it's crucial to invest in home improvements before putting it on the market. Preparing a home for market does not necessarily mean pricey overhauls and renovations. In fact, there are many simple, inexpensive home improvements that can greatly improve the value of your home. To enjoy a higher sale price while minimizing the time your home sits on the market, these five easy-to-apply home improvements can dramatically boost your home's curb appeal.
Spruce Up Your Home's Landscaping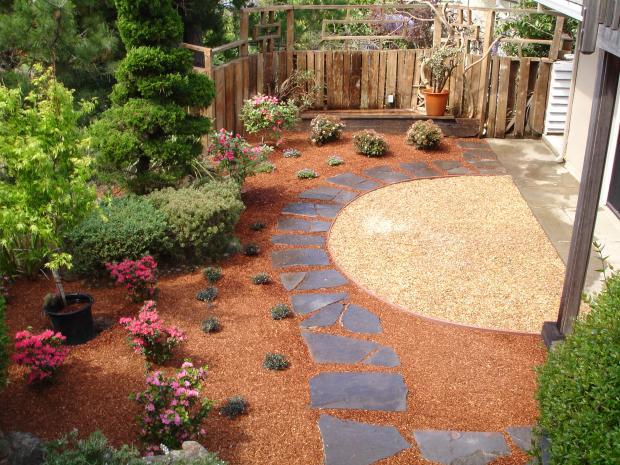 Whether it's simply edging the driveway, planting flowers along the walkway, or creating a few raised garden beds or berms, improving your home's landscaping is a simple, inexpensive way to greatly boost your home's curb appeal. As long as the landscaping is cohesive and well-planned, homeowners enjoy a good deal of freedom when sprucing up their home's landscaping. It is wise to speak to a local nursery and learn what plants grow naturally in your region. Also, planting perennials will greatly reduce annual gardening effort, which is a strong selling point for potential homebuyers.
Install Outdoor Lighting for Accents and Walkways
To illuminate your new, well-landscaped yard, consider installing outdoor lighting. Outdoor lighting can serve to provide accent lights to trees or highlight flowerbeds. Fixtures are also excellent for illuminating walkways and driveways. Not only do outdoor lights improve the aesthetics of your home at night, they also improve the safety and security of a home. To reduce the effort involved in installation, homeowners may choose to install solar-powered lighting fixtures. However, it's important to consider that most solar fixtures are generally less bright and less reliable than wired fixtures.
Replace Drafty and Inefficient Windows
One of the most popular and easy-to-install home upgrades for sellers is replacing old, outdated windows with new, energy-efficient windows. Unlike older windows, which allow drafts and squander energy, high-performance windows can dramatically lower energy bills. In fact, Energy Star-labeled windows can reduce energy consumption by up to 15 percent compared to single-pane windows, depending on your home's location. Energy efficiency is an excellent selling point. In addition, energy-efficient windows typically swing out for easy cleaning and maintenance, and no home buyer wants the hassle of cleaning outdated windows.
Update Your Exterior's Hardware
Updating your home's outdoor hardware is a simple, easy-to-install home improvement that can greatly increase the overall look of your exterior. Although often overlooked, hardware upgrades such as replacing old door handles and locks, changing plain house numbers with decorative ones, and updating outdoor lighting fixtures can provide subtle enhancements with little effort. Also, if your mailbox is old or rusty, consider replacing it with a new or decorative one. Although these home improvements are simple and inexpensive, these noticeable accents can greatly improve the look of your home's exterior.
Install Attractive Fencing Around Your Property
If your yard is not fenced or your fence is old or deteriorating, it may be time to consider boosting your home's curb appeal with a new fence. Not only do fences improve the overall look of your home, a new fence can also enhance security, safety, and privacy. For homebuyers with small children or pets, a fence is a potential "make-or-break" consideration when buying a home. Also, homebuyers who regularly host friends and family will likely prefer a home with a fence for privacy. Do some research first on the cost of installing a fence, as various materials will have different price ranges. 
If you're putting your home on the market, it's wise first to invest in some easy upgrades. By investing a little time and money, you can dramatically improve your home's appearance and boost its curb appeal to potential buyers. Investing in these simple home improvements also can increase your home's value significantly, ensuring you receive top dollar for your efforts.