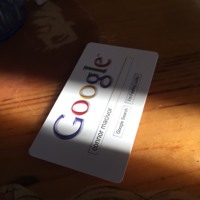 I am not a lender, I'm a Realtor. But as many real estate agents will tell you, they know they way around the Lending World.
They know the Good, the bad and the ugly.  They know who will over promise and under deliver and who is "spot on" when it comes to loan origination.
What we explain to our clients is the "cheapest" is not always the best. This rings true when you get rolled by a lender that has their offices on the other side of the United States.
Rolled - referring to your rate changing for the worse during the "lock period".  This is typically found out when you are signing loan documents. After the point of "almost no return". You have given notice where you are living and burned all applicable bridges...
It's totally bad - but if the "lender" is not local, and the agent has no control, you may be stuck up the proverbial creek without a paddle.
Another "bad practice" is the "over promise" and under deliver thing. A person has to be fully run through the credit systems before they can be "really pre approved" for a home loan.
Some lenders, trying to save time, may sidestep this necessary part of approving a client.
Make sure your Lender is Local, they have a real office you can walk into to show your displeasure or have flowers delivered.
Make sure you get any "promises" in writing by sending an email recapping the conversation where "to good be true" statements and promises were delivered to you!
There are many reasons why you need to be guided through the Home Buying Process by your Local Realtor. This is two of them :)
Thanks for taking the time to read this posting. If you have any comments, post them here.
Connor MacIvor is a RE/MAX of Santa Clarita CA Realtor, 25101 The Old Road, Santa Clarita CA, 91381