Lake Las Vegas Real Estate For Sale:
Homes for Sale in Lake Las Vegas $300,000 – $400,000 
Homes for Sale in Lake Las Vegas $400,000 – $500,000
Homes for Sale in Lake Las Vegas $500,000 – $600,000
Homes for Sale in Lake Las Vegas $600,000 – $700,000
Homes for Sale in Lake Las Vegas $700,000 – $800,000
Luxury Homes For Sale in Lake Las Vegas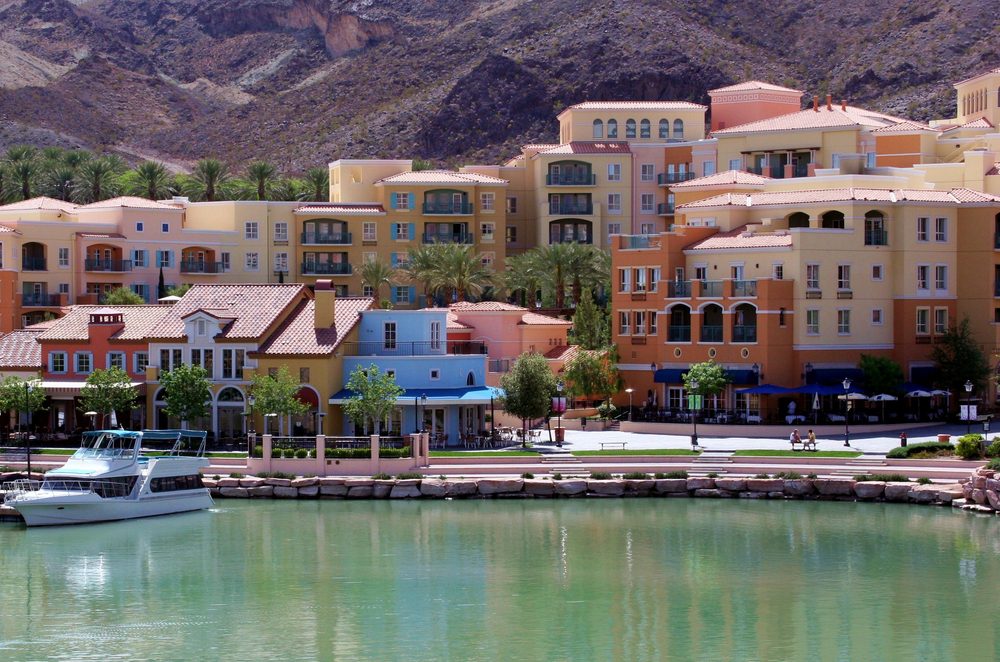 If you love boating, living near the lakes, and taking in all the joys that life has to offer, come to Las Vegas. No, we don't mean move into the heart of town. But have you ever considered relocating to one of the beautiful suburbs outside the metro area? Lake Las Vegas is a beautiful community outside of Las Vegas, which has all of the perks you'd love to have, while still being close enough to town to take in the sights.
Lake Las Vegas is located in Henderson, Nevada, and the Lake is a 320-acre man-made lake which was developed for the purpose of building what is now commonly referred to as the Las Vegas Resort. Lake Las Vegas was developed by 5 different companies who wanted to meet the needs of local residents and people outside of Vegas itself for close lake access without all of the hustle-bustle of Vegas itself.
But for those who also want to take in the more traditional Vegas activities, such as hotels and casinos, Lake Las Vegas has this too. There are several hotels, casinos, restaurants, pubs, and other establishments including the Monte Lago Village Resort, Hilton Lake Las Vegas, and Casino MonteLago nearby.
Many tourists and locals alike have always been fascinated by the dam that created the lake. It is often described as "an earthen structure 18 stories high, 4,800 ft. in length, and 716 ft. wide. It was completed in 1991, and many tourists come to see it.
Neighborhoods in Lake Las Vegas
BOATING IN LAKE LAS VEGAS
For the avid boater, Lake Las Vegas is perfect. There are plenty of boating and other water sports activities which take place year round in the area, including jet skiing, ATV rentals, and boat rentals at the Lake Las Vegas Marina. Many people who decide to move to Lake Las Vegas buy their own boat, and it become a real way of life for them. Sailing all along the wide expanse of Lake Las Vegas, you feel the world is at your fingertips.
WEATHER IN LAKE LAS VEGAS
The weather in Lake Las Vegas varies during different seasons, but it is usually mild and just windy enough to make sail-boating a breeze! It is normally a subtropical desert climate, with temperatures generally staying above 85 degrees in the summer months, and a comfortable 58 degrees in mid-winter. It is a hot climate, but the cool breeze that wafts off the lake while boating will make it feel much cooler year-round.
Real estate in the Lake Las Vegas area can range from $100,000 to $1 million, depending upon the amount of money you wish to invest in your home. People in this area take great pride in their houses, and many live a high lifestyle while enjoying all of the amenities of Lake Las Vegas Resort.