The new property tax assessed values were mailed to Travis County homeowners recently, and if you are shocked at the increase in value listed for your property, don't despair!
There is a process you can follow to protest your Property Tax Appraisal in Travis County – and the odds are fairly good that if you do protest the value, you will win a reduction.
Here's what to do:
Read the new valuation carefully, noting the increase in the market value for "Buildings and other Structures" and for "Land". You can build a case against the increase for each type separately. For example, if your home's roof or other major systems are older than those on homes that have sold recently, that's a valid issue to point out. And if your lot is larger than others, but has drainage issues or a steep slope, you could argue that negatively impacts the value as well.
Analyze the data for comparable homes to yours that sold between Oct. 1 of last year and March 31st of this year. The appraised value listed on your report is for Jan 1st, so that's why it's important to consider the sales prices for the 3 months prior to and after that date. Not the homes that have sold around the time you received your notice in the mail, or the date you are preparing to file the protest.
Most homeowners end up checking the boxes on the protest form that say "Value is over market value" and "Value is unequal compared with other properties" unless after analyzing the data they realize they're lucky to only have received the increase that they did! After all, sometimes it doesn't make sense to protest your property tax appraisal in Travis County.
There is some strategy around WHEN you submit your protest. I recommend filing as close to May 31st as possible, without being late of course. Hearings are done in the order the protest forms are received. And if other homes' values in your area have been successfully protested (reduced) before, those reductions in value will help your case.  Remember, you have the option to efile online or request an in person hearing. I personally prefer the efile method because it is more efficient. I've heard no reports that one method generates better results than the other. 
But Wait! How do I get access to this magical data that will save me money!!!???
This is a good time to call upon a relationship you have with a friendly Realtor who knows your neighborhood quite well and is good at working with data (Ahem – I don't want to brag but…I have been doing this for 16 years and I'm pretty good at it…and I'm helpful…).You want to be sure this person is really taking the time to find the nuances that can show why your property shouldn't follow the average undeniable increase in values our market has enjoyed, so give this person at least a week to work this favor into their schedule.
And consider rewarding them with coffee (Starbucks nonfat extra hot mocha),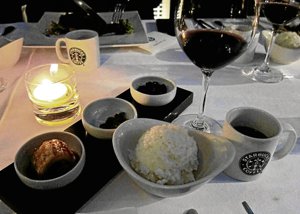 wine (Shiraz, please) OR best of all, a referral to a friend or colleague who is thinking about buying, selling, or investing in real estate.
Alternatively, you can hire a firm to protest your property tax appraisal in Travis County. These companies typically work on a contingency plan, where they take between 35-60% of the savings the earn you. So if they save you $1,000 in taxes, they'd collect between $350 and $600. If they don't earn you a reduction, you don't pay them anything. I don't personally have a firm to recommend or warn against, so I'd suggest Googling if you want to go this direction.
Visit www.LetsMoveAustin.com for a complete list of all properties for sale in the greater Austin area. Unlike Zillow or Trulia, we promptly and automatically remove all sold and expired listings. Our database is updated every 5 minutes, every day of the year to guarantee you the most accurate list of properties to view possible.