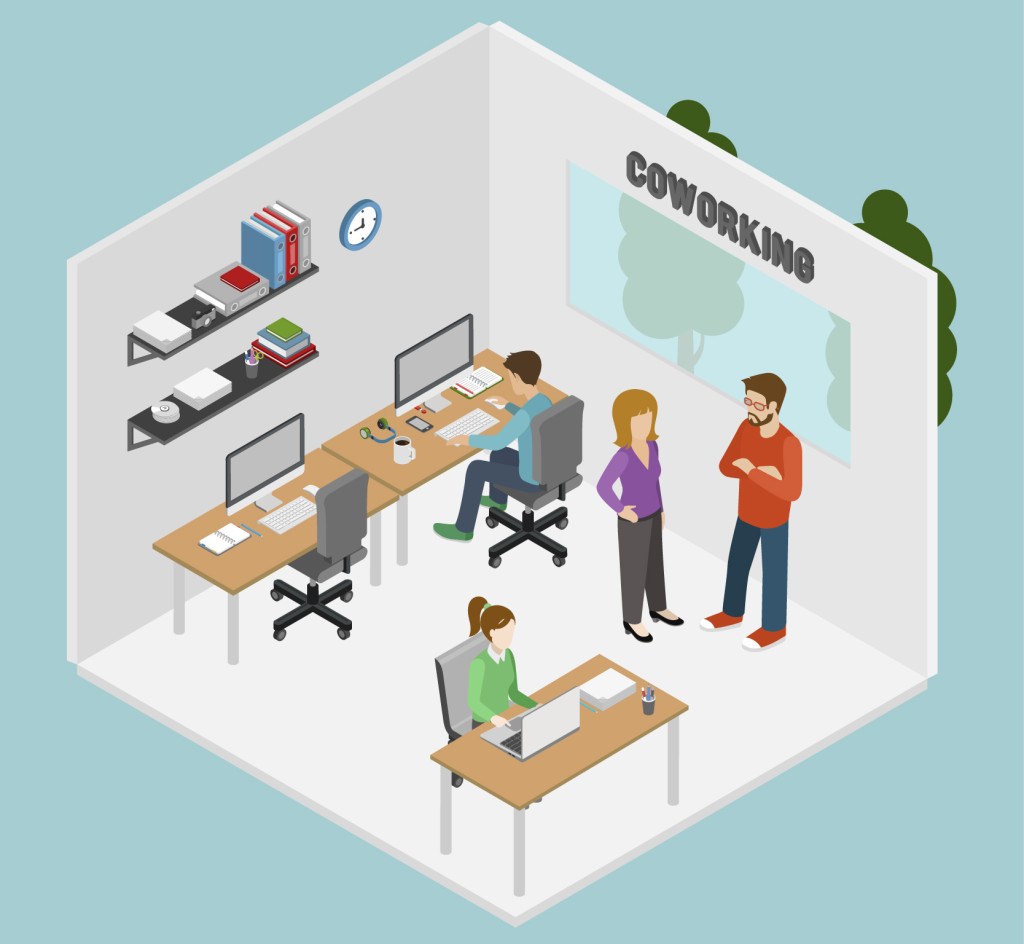 Looking for an office space in Columbus Ohio? There are quite a good number of choices to explore. But, before you hire any such space to accelerate your entrepreneurial dreams, it's important to understand that co-working places are not about seclusion from people and surroundings so that you can focus on your core purpose; by doing this you will only lose out on the business opportunities. The best way to create awareness about your own business, without appearing to be intrusive, is to respect other people's time and space when you speak to them about your area of work. To help you with the networking aspects here, a few tips.
Tips for networking in a co-working space
Simple Conversations are Helpful
Whenever you get an opportunity to connect with the other members in your co-working space, go ahead and talk. Instead of approaching that person as a networking target, try bond over a casual conversation.  It might not be the time to make a sales pitch yet. The best time to interact with someone can be when you attend events conducted by the co-working space.
If you know something, share your thoughts about this with your coworker. This shows you are open-minded. However, knowledge sharing does not mean you need to reveal your trade secrets. If you have an idea about something, just help your fellow member.  Who knows, one day they might repay the favor.
Let Your Passion Do the Talking
By showing passion for your work in a natural way, you get to engage more people and build relationships with them. So engage with people and express passion for your work rather than trying to sell your work. Even if he or she does not have anything to do with your product or service, they would like to talk with you and probably recommend your name to others in order to help you.
When your fellow co-worker offers you any help, return his good work by offering the kind of help he may need from you. This will repay in more ways than one. First, you will be perceived as someone helpful and good to do business with. Also, your services will become known among the other members in the co-working space.
You can leave pens, post-its, and other such stationery items with your business name and URL in the break room or on your desk for others to use for free. These things are regularly needed and if you keep them in those places, you will not need to make any extra effort to promote your business or create awareness around it.
Instead of having your meal in front of the computer, take some time out and eat your lunch in the community area where others will also be present. A quick chat that starts here may soon turn into a potential partnership.
When you rent an office space Columbus Ohio, you will meet some very friendly co-working staff, who ensures each and every member in the co-working space has a positive and smooth experience. If by chance you forget someone's name in the community and do not know how to approach him or her, just ask the staff. They will be happy to help you. But to make sure everything goes fine on this front as well, have a healthy relationship with the team. The rest will take care of itself.
Summary
If you are planning to move into a co-working space, you may want to make the most of the networking opportunities this offers. This article discusses a few ways in which you can achieve this.