Looking for something to do in Bradenton?  If you are already here, you know about the beautiful waterways around the city between Tampa and Sarasota are.  As well as the vast boating activities you can enjoy with over a 20 mile waterway stretch between Tampa Bay and the Gulf of Mexico.
Aside from Bradenton's fabulous beaches what else is there to do in Bradenton?   Hopefully, I have found a few things you didn't know you could do in Bradenton.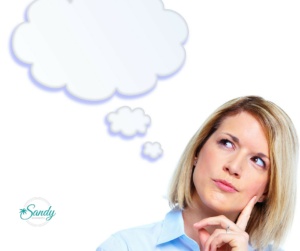 Did you know that Bradenton has a winery? 
At Rosa Fiorelli Winery & Vineyard, 4250 County Road 675, Bradenton, FL  34211.  This family owned and operated winery is the only grape winery and vineyard on the gulf coast of Southwestern Florida.  They offer a variety of tours throughout the year, group and private tours are also available. The winery also hosts special events, like Wine & Dine in the Vines.  Something is always going on, so checkout their website for details.
You also may be interested in 26 Things to do in Sarasota
How about a local Brew?
Darwin Brewing Company, 803 17th Ave West, Bradenton.  These Brewmasters studied in Germany and are world renowned for their beers. On the first Mondays of every month, Darwin offers a 3 course dinner paired with their beers.  New stuff is a brewing...from festivals to Tapas and Taps.  Locally owned.
Click Here to Get Your Free List of Things to Do with Interactive Map
Feeling adventurous?  
Try Sky Zone Trampoline Park, 6180 Edgelake Drive, Sarasota: This is considered to be the world's first indoor trampoline park. Looking for a workout as well as fun?  Check out the fitness activities such as Skyfit and Wingman Wednesdays.  There is something here for the young and the young at heart!
Or, if you feel like high flying…visit TreeUmph!  21805 S.R. 70 East, Bradenton:  This is not just zip line courses, but hanging nets, wobbly bridges and Tarzan Ropes.  Set in an expansive park over 10 football fields in size, TreeUmph! Adventure Course is your destination for high-flying, obstacle-defying fun!  
Golf among the alligators at Smuggler Cove Mini Golf, 2000 Cortez Rd W, Bradenton:  Voted best mini golf in Florida for the past five years. This is an 18 hole adventure course that will lead you through waterfalls, caves, pirate ships and even live alligators.
Want to take your best friend with you?
Bradenton has some great dog parks.  GT Bray Park, 5502 33 Ave Dr. West, Bradenton: Happy Trails Canine Park, located in the northeast corner of the park of GT Bray.  There are 3 acres for fido to run around and there is also an exclusive fenced area for older dogs, small dogs or maybe if your dog is like mine, dogs that are scared of other dogs!  Doggie drinking fountains and free waste bags are available.
De Soto National Memorial Beach, 8300 DeSoto Memorial Hwy, Bradenton: Dog friendly beach, as long as they are on a leash.  I am not sure who likes this place more, my dog or myself.  You will find beautiful views of Tampa Bay, shaded trails and several wonderful, quite spots to sit and read a book.  My dog love its there too.
Be One With Nature
Mixon Fruit Farms, 2525 27th Street East, Bradenton: You can not only get great citrus products but also a tour of the orange grove, which includes a wildlife refuge. Injured birds, reptiles and various animals are brought here on a rescue basis with the intent of returning them back to their natural habitat.  When you are there, make sure to visit their gift shop and Groveside Cafe where you can enjoy their orange swirl ice cream and other homemade citrus products.
Palma Sola Botanical Park, 75th and 17th Ave., Bradenton: Admission is free. Leased dogs are welcome.  This 10 acre site is home to exotic fruit and nut trees. The garden is exquisitely decorated with flowers and well maintained with shell walking paths and shaded areas for just enoying the tranquil atmosphere.
Robinson Nature Reserve, 1709 99th St NW, Bradenton: This preserve is 487 acres and offers hiking and biking trails, a kayak launch and an observation tower.  You can kayak through to Tampa Bay. Leashed dogs are welcome. When you are there, go up in the observation tower.  You can get a great view to Tampa Bay.  Fishing is allowed on the bridges.
Native Rentals is located along 9800 Manatee Ave West, close to Robinson Preserve.  You can rent kayaks, paddle boards or take the eco-friendly paddle tours through Robinson Preserve and Anna Maria Sound.  Just look for the surf bus on Manatee Ave.  They are there usually 7 days a week.
Click Here to Get Your Free List of Things to Do with Interactive Map
If Art is your thing to do in Bradenton, you are in luck!
The Village of the Arts, 1113 12th St West, Bradenton:  From speciality to shops, healing arts and bakeries, this is your place for all things unique.  Be sure to attend the monthly art walks held the first Friday and Saturday of every month.
Art Center Manatee, 209 9th Street West, Bradenton: Voted People's Choice in 2015 is a premier center for art education.  Local artists sell their creations in the gift shop which is filled with photographs, glass sculptures, jewelry and pottery.  If you are looking for unique gift, go here first. The art center offers various workshops and classes for all ages.
Pinot Picasso, 1304 6th Ave West, Bradenton:  For that budding artist in all of us. What goes better with learning how to paint than wine? This interactive art studio is perfect for a girls night out and learn a thing or two about how to create art by the experts themselves. You can have delicious appetizers or snacks while enjoying the painting work with the group of friends or family. Their calendar changes and some classes are kid friendly.
Always wanted to ride a horse on the beach like in the movies?
Great World Adventures, Beach Horses, Horseback Riding on the Beach, West Manatee Ave past 75th St. You can also choose to have nature and wildlife tours. Experience horseback surfing and swimming with horses.  Picture yourself riding along the beach in the morning. Reservations required.
Want to Soak up the Sun?
Bradenton Beach, Anna Maria Island: If flat, wide, soft sand beaches are your desire, then this is your place.  This is public beach and it fills up quickly in the winter months.  Parking is along side the beach. Go early on the weekends to get a spot.
Beer Can Island Beach, Longboat Key: Located at the northern tip of Longboat Key, this is a secluded stretch of shallow beach, perfect for shelling. You can walk the island at low tide.
Swim with the Fins!
Coastline Dolphin & Snorkeling Excursions, 12160 Cortez Rd W, Bradenton Boat Club, Bradenton: 2 and 3 hours excursions available with dolphin and manatee sightings.  Snorkeling equipment included.  They also offer custom full and half day tours.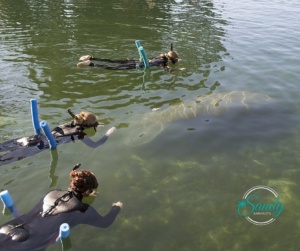 Captain Patsy Charters, 12306 46th Ave West, Cortez: Beautiful sunset tours cannot be missed. Captain Patsy offers sunset cruises, dolphin outings as wells as snorkeling and fishing excursions.
Jet Ski Rental-Paddle Sports
Want to rent a jet ski or a boat?  Try Wave Splash Water Sports,  102 Bridge Street, Bradenton Beach: Rent jet skis, go parasailing or just rent a boat.  Wave Water Splash offers several packages.  Open 7 days a week.
Restaurants
Well, restaurants are not really a thing to do in Bradenton, but there sure are a few good ones worth checking out.  A good meal can be an event all by itself.
Derek's Rustic Coastal Cuisine, 5516 Manatee Ave, Bradenton:  Chef and locally owned restaurant, Derek brings the flavors from New Orleans to Bradenton and combines them with local ingredients to make his dishes come alive.  Make reservations, especially during winter months.
The Waterfront Restaurant, Anna Maria Island: This place has history!  Located in an old home that has been renovated with a craft bar, not only does it have charm but a view to die for.  At the north end of Anna Maria Island, you can look out onto the bay and see the Tampa Bay Bridge on a clear night.  Extensive menu and wonderful specials.  Outdoor dining available on a first come basis.  Indoor seating does take reservations.
Pier 22, 1200 ,1st Ave West, Bradenton: You couldn't miss eating by the water if you are in Bradenton.  Located along the Manatee River, this relaxed atmosphere lets you enjoy the vast menu of sushi and seafood.  Great happy hour too.
Bradenton has plenty of things to do and new events happening daily.  The weather is great and its always a pleasure to enjoy a slice of paradise.
View all Bradenton FL real estate today at http://www.SarasotaSandy.com  See all the properties available in the Bradenton/Sarasota MLS  or call 941-564-9491 to Buy or Sell a House in Bradenton, Sarasota or Anna Maria Island
 Sandy Williams is an Associate Broker with Keller Williams Realty selling Bradenton, Sarasota, Lakewood Ranch and Anna Maria Island, FL.