Updated for 2016-Memorial Day events in Sarasota & Bradenton area.
May is the month that we remember the fallen heroes and our members of the armed forces who have so bravely fought for our freedom that we all enjoy today.
There are many events planned for the Sarasota, Bradenton and Lakewood Ranch area for Memorial Day and Memorial Day weekend. Remembrance, is our utmost priority but enjoying our surroundings, making memories with our family and friends is part of the freedom that we have.
Here is a calendar outlining the events that will take place over the Memorial Day weekend in the Sarasota and Bradenton area.
 Values are Rising-Get Your Instant Home Value Estimate Here
Memorial Day Events in the Sarasota Area:
May 27, 2016
Get your groove on at Centennial Park; Free Music Friday Party
This Memorial weekend kicks off early with  a free music Friday evening with Steve Arvey at Gazebo in Centennial Park which is located in downtown Venice.  Come with a blanket or lawn chair. What better way to unwind after a long week at work or school? The party will also get you into the memorial weekend celebration spirit.
May 28, 2016
Honor the Fallen Soldiers at Sarasota National Cemetery
Sarasota National Cemetery: 9810 ST Rd 72, Sarasota. 11:00AM. There will be a program in honor of America's slain soldiers and their families at Sarasota National Cemetery on May 28, 2016. Dignitaries and special guests will be in attendance. Those attending will sit in the Patriot Plaza. You may carry a lawn chair more comfort. 
Centennial Park: Venice Brew Bash
A Memorial Day weekend in Sarasota wouldn't be complete without the Venice 5th Annual Brew Bash!
Click Here to Get Your Printable Map of the Memorial Day Events
The Venice Brew Bash Fifth Annual starts at 4PM will go until 8PM.  Drinks will be in plenty as there will be more than 60 imported beers and crafts which will be complemented with live music. Feel free to bring your lawn chair and be ready to purchase mouthwatering foods that will be sold at the event. Also, be sure to enjoy the sample beer that will be provided. The age limit for attending is 21. The venue will have an air conditioner and VIP tent this year for more comfort. Payment is $35 if you pay in advance and $45 at the door. Once you have paid, you can look forward to a fun filled time of endless beer tasting, and you will also be given an armband. This is definitely the place to be if you are a party enthusiast and enjoy craft brews.  
Get Your Game On at Premier Sports Complex, Lakewood Ranch: Lacrosse Tournament
A lacrosse tournament dubbed "3rd Annual Laxpalooza's Warrior Shootout" will be held at Premier Sports Complex, in 5895 Post Blvd, Lakewood Ranch. This is a 2 day event: May 28 -29, 2016. The participating teams will be from southwest U.S and they will be of all age levels. 
You May Also Be Interested in 26 Things to Do in Sarasota
May 29, 2016: Memorial Day Events in Sarasota and Bradenton
Lakewood Ranch: Tribute to Heroes event
The unique Memorial Day Parade, Main Street in Lakewood Ranch 5:00PM-8:00PM.   "A tribute to heroes"  parade will include choir groups, local bands, dance teams, drum lines; kids decorated bike contest, floats, entertainment, foods and drinks. There will also be other activities before and after the parade. The street festivities will continue after the parade. Bring your lawn chairs. If you have never been to Lakewood Ranch, there are great restaurants for outdoor dining and live music.
May 30th, 2016
Manatee Veteran's Monument Park: Memorial Day Ceremony
May 30th, 2016. 9:00AM Memorial Day Ceremony will be presented by the Manatee County Veteran's Council at the Veteran's Monument Park which is situated just behind the Manatee Memorial Hospital near Bradenton Riverwalk.
Hamel Park: Sarasota Annual Memorial Day Parade
Sarasota Memorial Day Parade, 10:00AM.   The parade will start at Osprey Avenue and Main Street. The marching units will proceed all the way along through Chaplain J.D. Hamel Park on the Gulfstream Avenue. The fire department, law enforcement, and the Veteran service organization will be among those who will march. Also, the Reserve Officers' Training Corps (ROTC), the civic organization, as well as the High School Bands, will be marching. Once the parade is concluded, people will gather at Hamel Park for the ceremony.
Patriots Park: Venice Memorial Day Ceremony
Patriots Park at 10:00AM will be the place where the Annual Venice Area Memorial Day Ceremony takes place. All of the area's veterans organization will come together to show honor and gratitude. Everyone is encouraged to attend. Fresh water will be handed out. Bring a folding chair and participate in the Venice Memorial Celebration. The event at Patriots Park will be hosted by the American Legion NO-VEL Post 159.
Sarasota Jungle Gardens: Celebrating US Armed Forces Day
Sarasota Jungle Gardens: 3701 Bay Shore Road, Sarasota. United States Armed Forces will be celebrated and honored at the Sarasota Jungle Gardens. Admission will be free for the veterans and military officers in active duty with a valid Identification Card.  Over 200 animals are located throughout the park.  The jungle gardens are home to the American Pink Flamingos who roam freely throughout the zoo.
Snook Haven Restaurant, 5000 E. Venice Ave, Venice. Don't miss the fifth annual Myakka River Blues Festival.  Music starts on stage 1 at 11:00 AM with artist Randy Stephens. The event will run all day from 11-6pm with and various bands taking the stage. The tickets will include $15 for advance tickets and $20 bucks at the door. The contributions will benefit the Loveland Village and Center.  Snook Haven has some of the best BBQ in town.  Come for a long afternoon of Blues and great food in the old Florida setting along the Myakka River.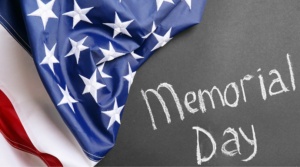 Philippi Park: Salute to Veterans Memorial Day Concert
The Salute to Veterans Memorial Day Concert will be held at 5 p.m. to 7 p.m. at the Philippi Park- 5500 S. Tamiami Trail. Adults will be charged $5 entry fee whereas children under the age of 12 will have free entry. Folding chairs and coolers welcome. There will be vendors for food and beverages too. Just come and have fun as we pay tribute to our heroes whom we really owe our freedom.
Click Here to Get Your Printable Map of the Memorial Day Events
Indeed, Memorial Day is an important ceremony that honors the heroes who sacrificed their lives for the independence that we enjoy today. America could not be where it is today if it were not for their dedication and patriotism. Cerebrate the day as you reflect on America's rich history. Make sure to have fun and join others in celebrating our freedom.
View all Bradenton FL real estate today at http://www.SarasotaSandy.com  See all the properties available in the Bradenton/Sarasota MLS  or call 941-564-9491 to Buy or Sell a House in Bradenton, Sarasota or Anna Maria Island