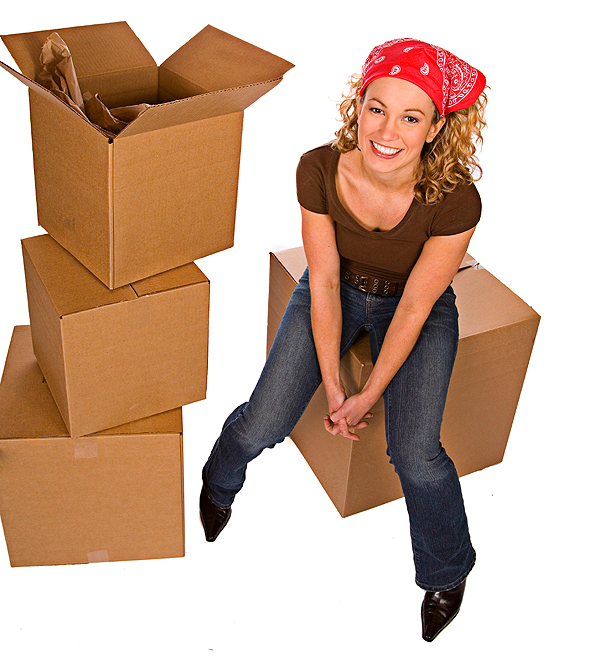 To students, the idea of moving out of parents' house and into an apartment is just as exciting as it sounds, but along with the excitement comes the physical act of "moving" which can be quite stressful. At Trimark Properties, we work on making the move in day for our student renters as smooth as possible. Our Gainesville apartments experts are available to help students in settling down in their new apartments near UF in Gainesville.
Here are five things that students must remember on moving day which can help in reducing the stress and keeping them calm.
Plan ahead: Always plan ahead when it comes to moving. There might be a scheduled unloading time frame when you move into your new dorm or apartment building. Keep that timing in mind and work backwards. Allocate some extra time to be on the safe side. Things like weather or car trouble can cause unexpected delays. Check your GPS for any delays. With all the University of Florida students moving into town, traffic in Gainesville can sometimes cause major delays.
Pack in advance: Just as the title suggests, keep the belongings packed. Things like books, decor, linens, silverware, etc. can be packed away much earlier than some of the other items that you use on a regular basis. Starting early also gives you enough time to think what you need to take with you and what you can donate or throw away. remember, you can always ship stuff to your house or apartment, or you can always get some stuff when you come back to see your parents.
Ask for help: It may sound very simple, but you may need help on the day of moving out and having this lined up is very important. Having friends or family to help you out always sounds like a better idea than it actually is. Friends and family often don't have the stamina needed for an all-day move in the hot August sun (which is also the rainy season in many college towns like Gainesville). For moving help in Gainesville, you should definitely consider using UF Mover Guys or 2 College Brothers. For a very low cost that is WELL worth it, you can get professional help, equipment, and they are insured.
Don't forget utilities: If your new home does not offer utilities included in rent in your new apartment, make sure you have those turned on BEFORE your move in date. Cable and high-speed internet usually take the longest to install whereas electricity and water are pretty quick to get turned on. Find out the utility agencies from your property managers. For e.g. some of the utility companies in Gainesville are GRU, Cox, AT&T and Gatornet. Always remember to check for discounts being offered to students.
Keeping things under control: Moving day can take its toll on you. Make sure that you are eating and drinking as well. If you need a break, take it! You will need the energy for later. We recommend having a cooler ready with Gatorade, subs, chips. Unload the cooler into the fridge in your new kitchen as soon as you unlock the apartment, so that it's all nice and cool when you need it. Nothing is worse than being dehydrated or "hangry" on your move-in day.
Just remember that this is only going to last for a day. If you are frustrated, tired or just fed-up, it will be a new day tomorrow.
You may also like: What Do Grad Students Look For In College Housing?