Premier Gainesville commercial real estate development company Trimark Properties just announced the relocation of two local startups, Feathr and Options Medical LLC, into two of their private, state-of-the-art office spaces at Innovation Square.
Both companies' new offices are located in the heart of Gainesville's tech community in the Innovation District. Positioned between the University of Florida campus and Downtown Gainesville, the two rapidly growing businesses are in a prime setting for not only utilizing the high-quality student talent from the 14th-ranked public university, but also for capitalizing on the networking benefits of the tight-knit community of local startup and established businesses in the Innovation area.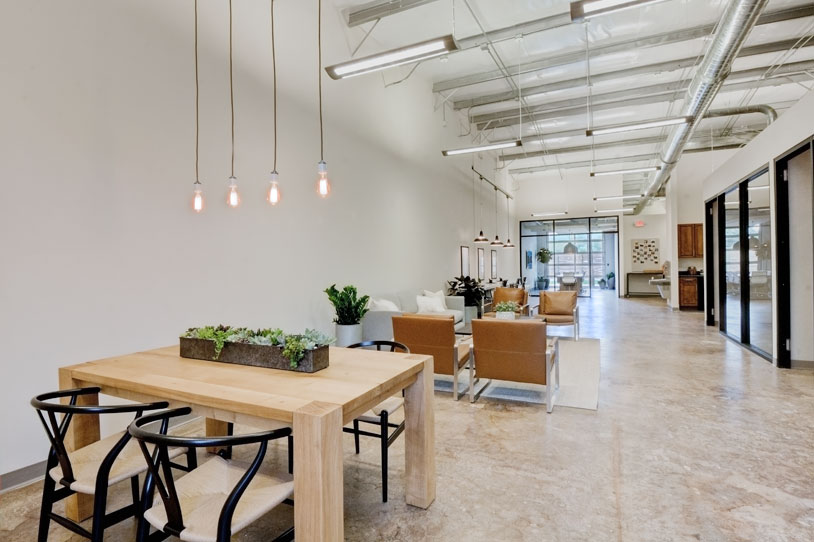 Trimark collaborated with both Feathr and Options Medical to design custom office spaces tailored for the specific requisites of the companies. These spacious, contemporary offices include luxury features such as a paved outdoor deck, water-conserving rain garden, roll-up glass doors, and polished stained concrete floors.
 Event marketing tech startup Feathr moved into the 1,940 square feet 102 office building, located at 102 SW 6th Street, earlier this month. Options Medical LLC, a supply company for medical, dental, and hospital equipment originating in 2012, transferred into the recently-completed 1,977 square feet 104 office building, located at 104 SW 6th Street, on June 1st. The companies are two office spaces from each other and are near other local businesses, including ParisLeaf, CPPI, Mobiquity, and the UF Innovation Hub.
You may also like: Commercial Real Estate In Gainesville FL