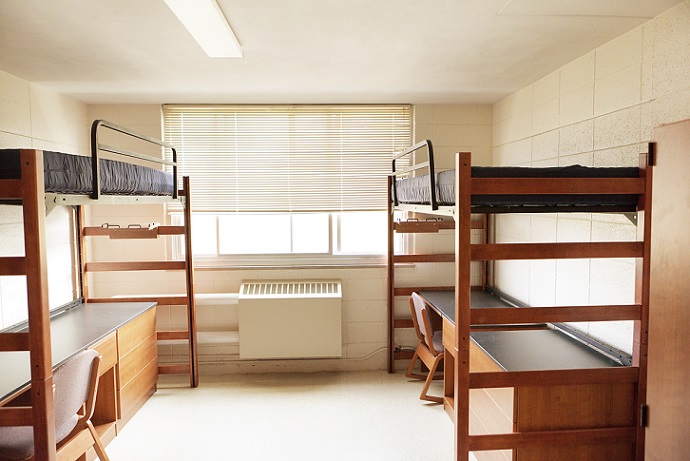 There is nothing quite like the stressful, labor-intensive, and chaotic experience of moving. For student renters, move-in and move-out dates often coincide with classes and even finals, causing it to be an even more exhausting experience. Thankfully, there are many tips and tricks that can make the shift to a new home a little simpler. Property management firm Trimark Properties has decades of experience in helping students through the move-in process, and has amassed an extensive list of important recommendations to keep in mind during your relocation. For those of you who have already read our first moving day guide, we have come up with even more useful advice for a comfortable, organized move.  
Below are five additional tips students should keep in mind during the moving process:
1.) Sort through all of your belongings before packing
Before you waste the time and energy on moving unnecessary items that will immediately be placed under your bed and cease to see the daylight until the next time you relocate, sort through your possessions prior to moving and discard any items you no longer want or regularly use. Create separate piles for items to giveaway, throwaway, and keep. You will have less objects to pack, transport, and unpack, saving you money on extra boxes and time.
2.) Create a checklist of necessary tasks a few weeks before moving
In order to ensure that move-in day is as easy as possible, create a checklist before the day of so you don't forget to complete anything important. Some common ideas students add to their pre-move checklist include remembering to turn off utilities, cleaning the residence, and creating a room-by-room packing schedule.
3.) Save money on moving supplies by recycling and using items you already own
All of the boxes, tape, and bubble wrap typically involved in the moving process can quickly add up, causing the move to be an expensive process. You can easily save money on materials by utilizing items you already own and salvaging resources. Gather free boxes from your local hardware and grocery stores as opposed to spending money on new boxes. Likewise, wrap your fragile items in clothing instead of spending money on bubble wrap.
4.) Take before and after photos of both your old and new residences
If you are renting a house or apartment, which is likely as a college student, take photos of the space upon move-in at your new residence, and after you've cleaned your old living area upon move-out. This will ensure you get your safety deposit back without any difficulties.
5.) Label boxes with both the container's content and the room it's going to
Many movers make the mistake of only labeling boxes with the items inside and not which room the content is actually going to, making it difficult to distinguish where to place the box on move-in day. For example, it's hard to differentiate between two boxes labelled "lamps" when one is going to the living room, and another to the bedroom. Instead of wasting energy by having to move and re-move boxes around to different rooms, make sure they are placed in the correct area at the time of move-in by marking the container with its future location.
Moving can be a challenging and physically exhausting experience, however with the right preparation, help, and a few savvy organizational tips, the transfer can be made less demanding and you will be able to relax in your new home faster.  
You may also like: How to Attract Potential Renters Using State-of-the-Art Amenities in Apartments