Use the Sphere of Influence Model – Starting your career begins with the people you already know. Family, friends, old roommates, business associates, everyone you have a connection with, should be added to a single contact spreadsheet. This single spreadsheet makes the search for an old client very simple since information is just a search away. Trimark Properties is a property management company that found a niche market in Gainesville. The area we cater to has an abundance of students at the neighboring University of Florida. Therefore, we use contacts at the university to focus on attracting students to our properties. Trimark is an example of how the use of new and old contacts is vital when starting to build your company.
Develop Your Image – Image is important to both your residents and co-workers. In the office, show other agents your integrity and dedication to hard work through confident body language and courteous behavior. Kindness goes a long way for your residents too. While giving tours or meeting with residents in the office, always have your best, professional, image in place. One bad first impression can make a negative impact far into the future since once made, first impressions are nearly impossible to reverse. When speaking with peers or residents, keep in mind that what you don't say makes far more of an impact than your words. Nonverbal cues make over four times of an impact on the impression that will be created in just seven seconds of interaction.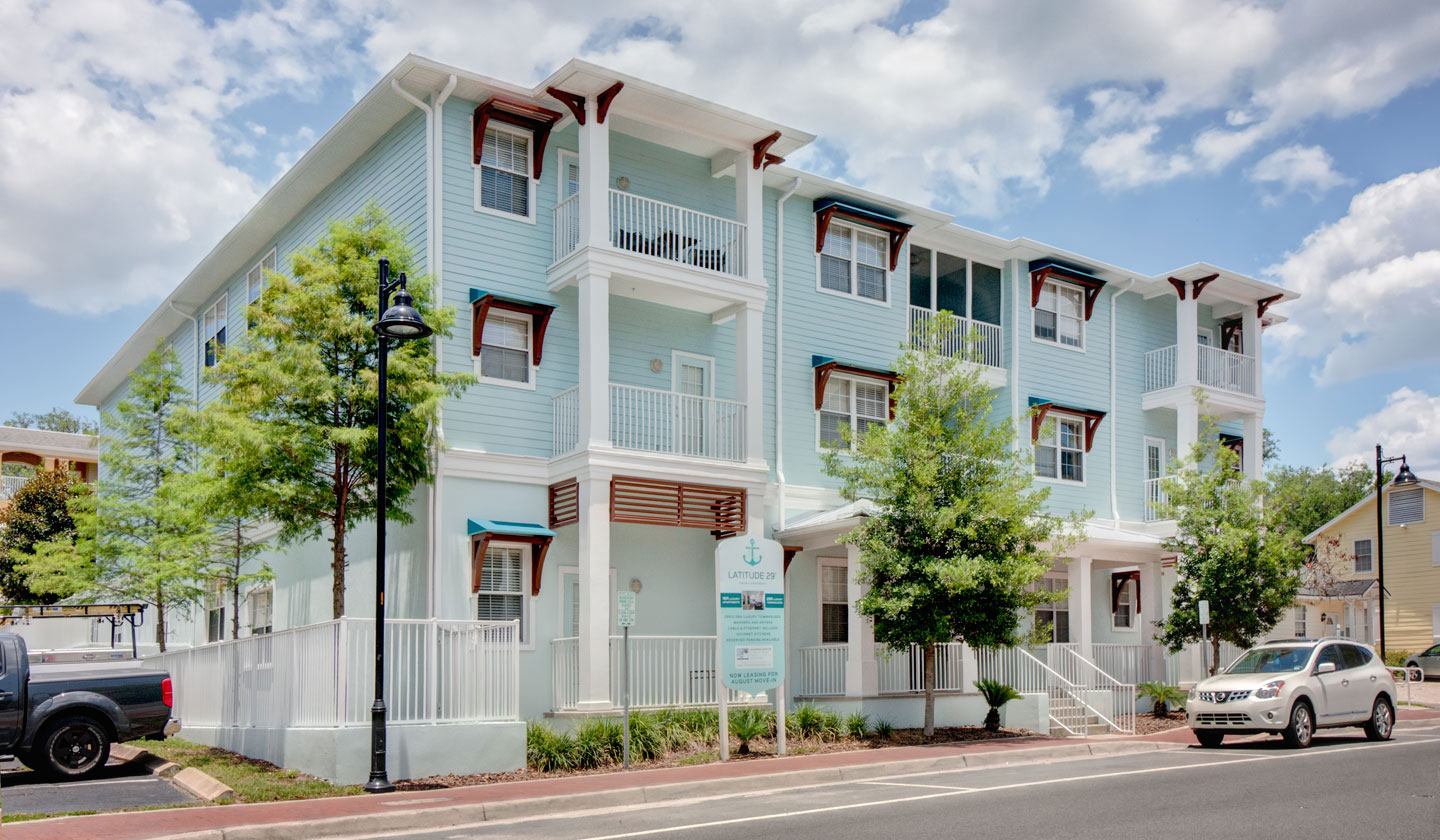 Maintain a Positive Attitude – Regardless of what personal issues that may transpire outside of work, your peers rely on you to help create a positive work atmosphere each and every day. Think about the people affected by your actions every day and stand a little taller so that your body reinforces what your mind wants. Additionally, setting goals is important so that all tasks are organized and important tasks don't get forgotten. Forgetting to respond to an email that requires a timely response negatively impacts your relationship with the resident. Constructing an organized list of what needs to be accomplished each day is the best solution for the busiest of schedules.
Know Your Neighborhood – Intimate knowledge of your market area is vital for success. For our Gainesville apartments, the typical map seen on a computer screen doesn't tell the whole story. At Trimark Properties, we love getting to know our residents and our market area so that we can generate our own interactive map.  For example, at Latitude 29 Luxury Apartments, the neighborhood around UF Sorority Row is extremely social and fun. Latitude 29 is steps away from campus and Sorority Row, so Trimark is able to inform potential residents of the neighborhood's atmosphere. If someone wants a social and hip neighborhood, we would suggest Latitude 29 and other apartments near Sorority Row based on our knowledge of the area. Deep, intimate knowledge of a neighborhood is something you can't get from a map, so your physical involvement in neighborhoods by walking around and meeting residents is crucial.
Create an Online Presence – In today's world, technology is all the rage. Modern day residents want the ability to find all of your properties' information from putting in a simple Google search. Your online presence should include a website stock full of information ranging from the basic hours of operation to select floorplans available for the upcoming season. Another facet of cultivating your presence is speedy response time to emails and calls throughout the day. Residents will feel cared for and appreciated when they see dedication.
You may also like: The 5 Best Inexpensive Ways to Advertise Your Apartments to Increase Renter Traffic